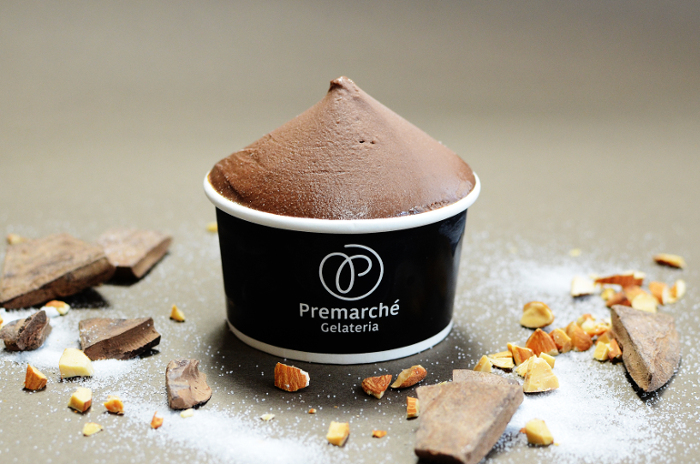 The natural gelato store "Premarche Gelateria" from Kyoto has released a limited-time flavor "VEGAN Valentine Salty Gianduja" using Gianduja and Belgian chocolate for Valentine's Day.Based on Gianduja, which was born in Italy and is loved in Italy, we have developed a whole flavor that combines high-quality chocolate and sun-dried salt.Since it will be on sale for a limited time for Valentine's Day and White Day, it is an ultra-rich and luxurious finish that uses high-quality materials generously without regard to cost.A recommended item for gifts.
It's vegan and healthy, even though it's a rich food.
Pre-Marche Gelato Gelato is free of unfair imported white sugar, synthetic emulsifiers, synthetic stabilizers, synthetic fragrances and other synthetic additives.The vegan flavor does not contain any animal ingredients such as milk, cream or eggs.
Nakagawa, the representative and Geratiere, has developed all flavors with the motto of making sweets that will make you feel good when you eat, making use of the knowledge in the natural food industry for more than 20 years.This product mainly uses hazelnuts from Piedmont, Italy, almond paste and high-quality chocolate from Valrhona, France.As a secret ingredient that enhances the aroma and sweetness of nuts and chocolate, we add sun-dried salt grown in Bali.In addition, materials that enhance health effects, such as superfood baobab powder and coral minerals from Yonaguni Island, achieve a balance that is "delicious to the body" as well as taste."Guilt-free sweets" that people who care about beauty and health want to eat positively.Although it is so rich that it does not seem to use milk, it is characterized by a sharp and light after-meal feeling.
About Premarche Gelateria
Opened in 2018 in Kyoto Sanjo Shopping Street with the aim of becoming "the most place in the world where everyone can smile like a child."We always have more than 40 flavors such as milk, non-milk, and vegan that exceed the barrier-free nature of food.
Natural material, all-natural method, no unfair imported white sugar or synthetic food additives.In less than a year after opening, he won a prize at the world competition held by the Italian Gelato Association.Since then, he has won prizes for three consecutive years. Certified as TripAdvisor Travelers' Choice 1.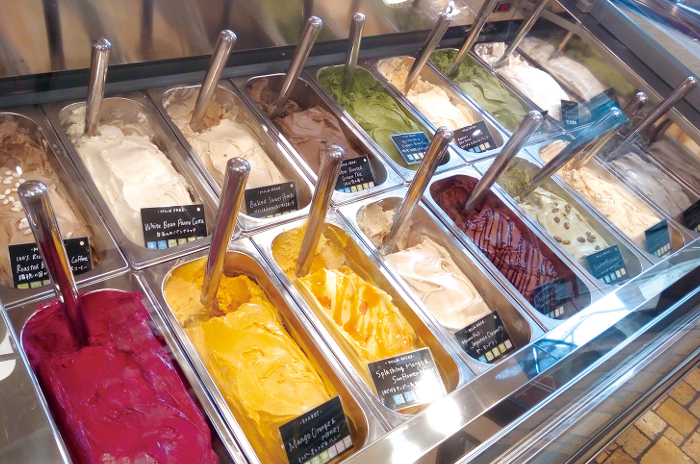 VEGAN Valentine Salty Gianduja
[Kyoto Sanjo Main Store]
1 flavor 500 yen (tax included) / 2 flavor 600 yen (tax included)
[Tokyo Nakameguro station square store]
1 flavor 600 yen (tax included) / 2 flavor 700 yen (tax included)
* It will end as soon as it runs out.
Pre Marche Gelateria Kyoto Sanjo Main Store
A natural restaurant in Kyoto puts all of its know-how into it, and it is an Italian gelato shop that boasts the largest selection of milk, non-milk, and vegan gelato in Japan.Vegan Gelato Maestro® Nobuo Nakagawa, CEO of Prema Co., Ltd., a natural food distribution company, held two divisions at the SIGA International Gelato Contest held in Italy just 10 months after the store opened, without using any dairy products or additives. Achieved the feat of receiving the award at the same time.Aiming to be a guilt-free (zero guilt) enjoyable "medicine for the heart" while being an orthodox Italian gelato, we do not use sugar cane-derived white sugar at all, and handcraft it using a lot of superfoods and functional materials.