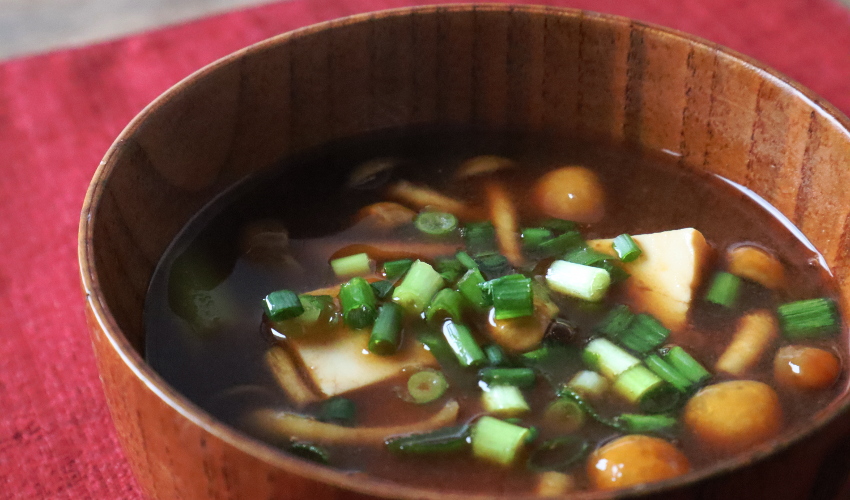 ORGANIC HATCHO MISO
Do you know Hatcho miso?
Miso is a traditional fermented seasoning that Japan is proud of.There are various types of miso that are eaten all over Japan, reflecting the history and food culture of each region.It can be broadly divided into three types: rice miso, barley miso, and soybean miso.Miso is popular in the Tokai region (Aichi, Mie, and Gifu), so some people living in other areas may not have eaten it before.
"Maruya Hatcho Miso" in Aichi Prefecture is a miso maker that still preserves the old-fashioned traditional method that has been passed down since the Edo period.Organic Hatcho miso is also made here.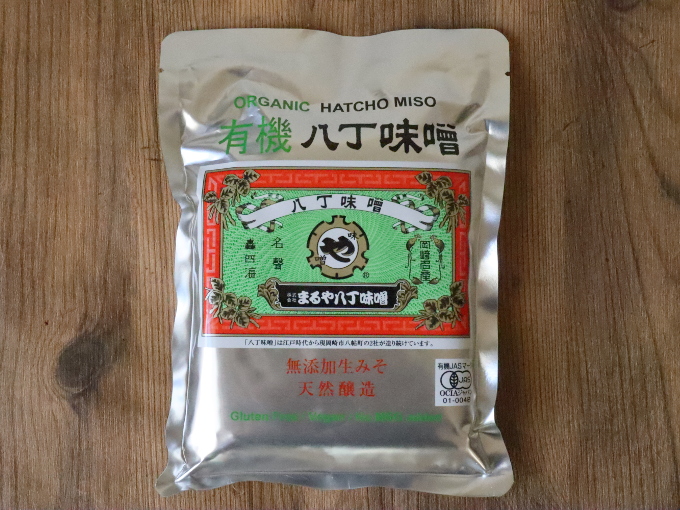 This is organic JAS-certified, organic hatcho miso (ORGANIC HATCHO MISO).Ingredients are organic soybeans and soybean miso (red miso) made only with salt.It is not so-called rice koji, but koji mold is attached to soybeans themselves.Two summers and two winters, it changes to a dark reddish brown after a long aging period.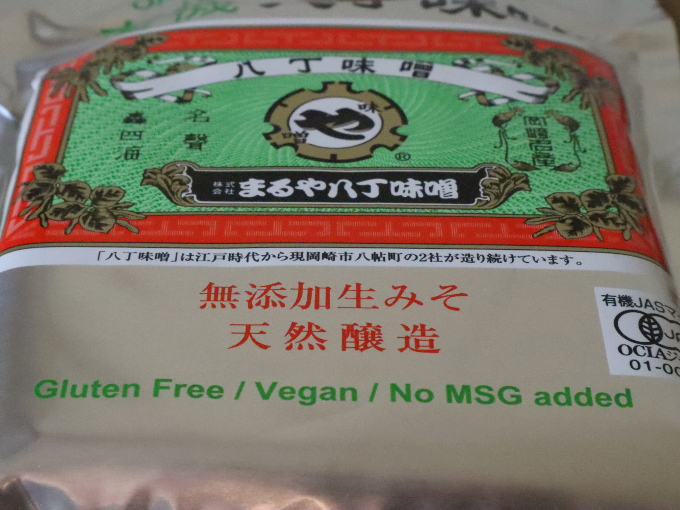 If you look closely at the package, there is also an English notation, "ORGANIC HATCHO MISO".And "Gluten Free", "Vegan" and "No MSG added" are also specified.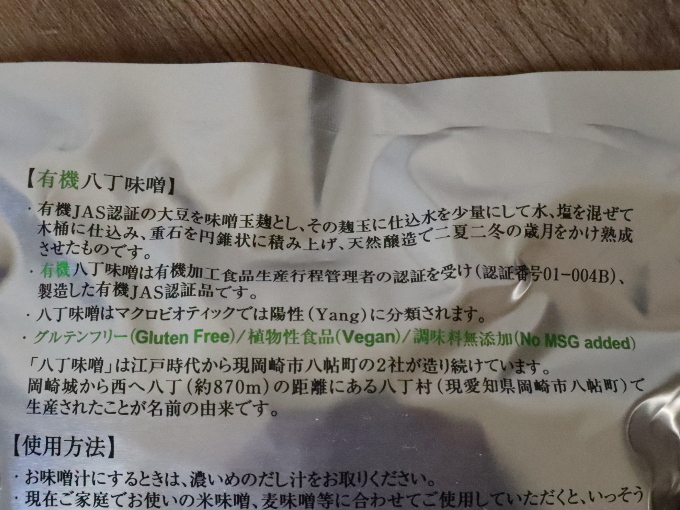 In the explanation on the back, "Haccho miso is classified as positive (Yang) in macrobiotics."Madonna is famous in Europe and the United States, but celebrities also incorporate macrobiotics into their meals.Maruya Hatcho Miso catches overseas needs, such as vegetarian, vegan, and gluten-free.
Maruya Hatcho Miso has been making organic miso long before the organic JAS certification system was established in Japan, and has been exporting it overseas without selling it in Japan. ORGANIC PRESS is also introducing it, so please read it if you like!
▽ Stacking weights, two summers and two winters."Maruya Haccho Miso" that continues to preserve traditional techniques and flavors
https://organic-press.com/local/local_feature02/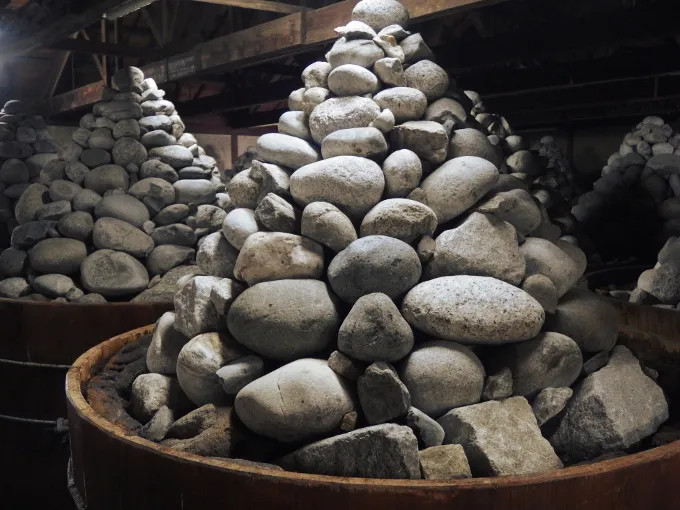 How to use Hatcho Miso
For those of you who have never used Hatcho miso in your cooking, how to use it?Let me tell you.When you open this bag, miso is contained like this.eh?Is this miso?And you may be surprised at the black color at first.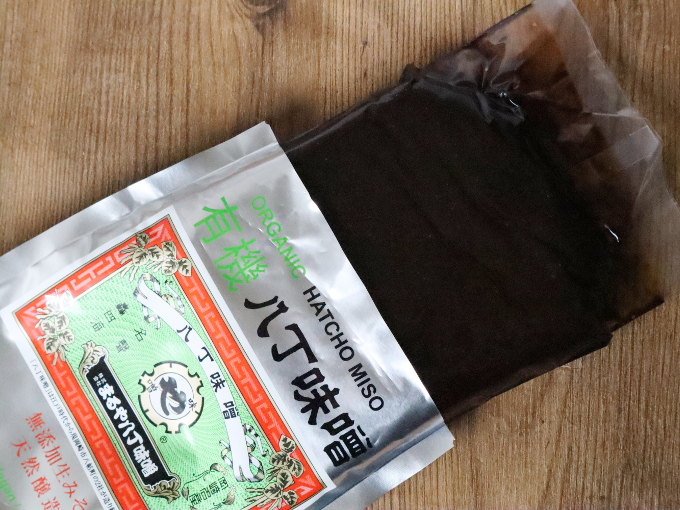 Remove the contents from the bag.Hatcho miso is hardened and has less moisture as it is aged by stacking heavy stones.like hardened clay.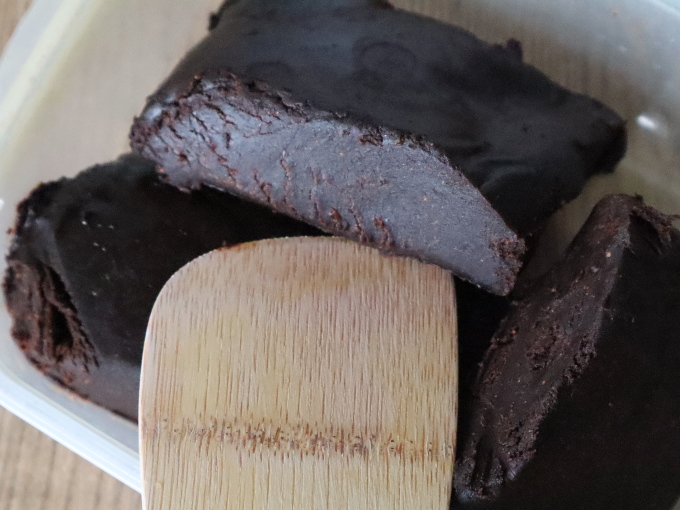 Like normal miso, it is too hard to squeeze out directly from the bag or save with a ladle.It is convenient to use if you break it by hand or cut it into appropriate sizes.Store in a container that is as airtight as possible.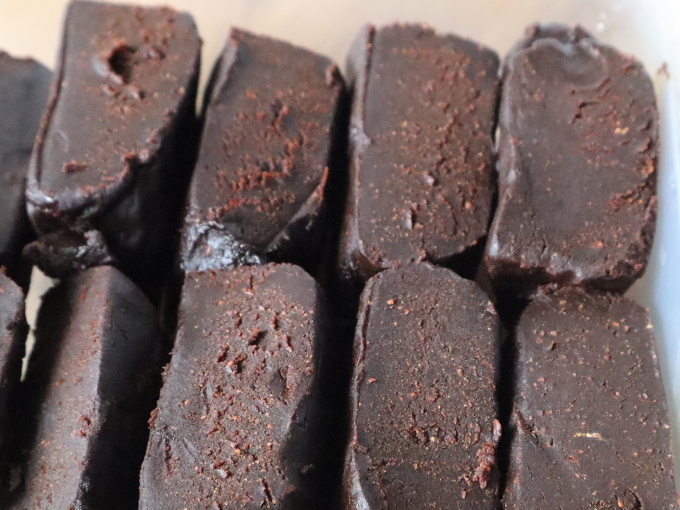 It looks like a chocolate brownie, but this is miso.
try cooking
When making miso soup, this Hatcho miso is very hard, so if you put it directly in the pot, the clumps will not dissolve cleanly and will remain.Therefore, it is recommended to dissolve it before use.First, take the dashi in a pot and warm it up, but if you use a little more warm dashi, it will dissolve more easily.
*In the "Instructions for use" on the back label of the package, it states, "When making miso soup, use a thicker dashi stock."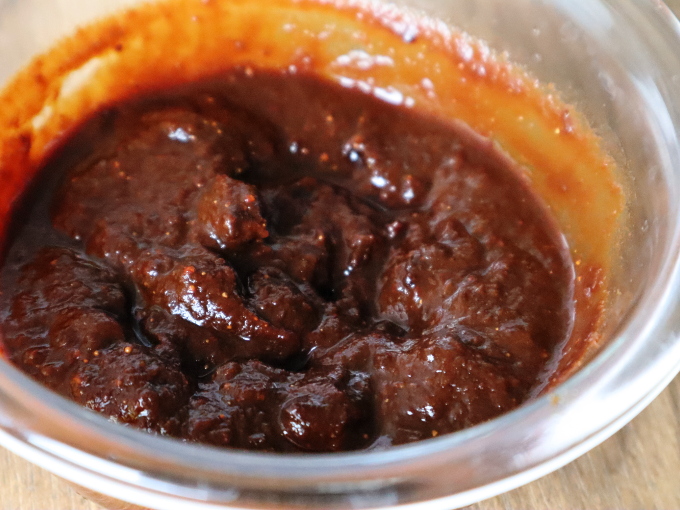 please look!this color.
Darker colors may look salty, but that's not actually the case.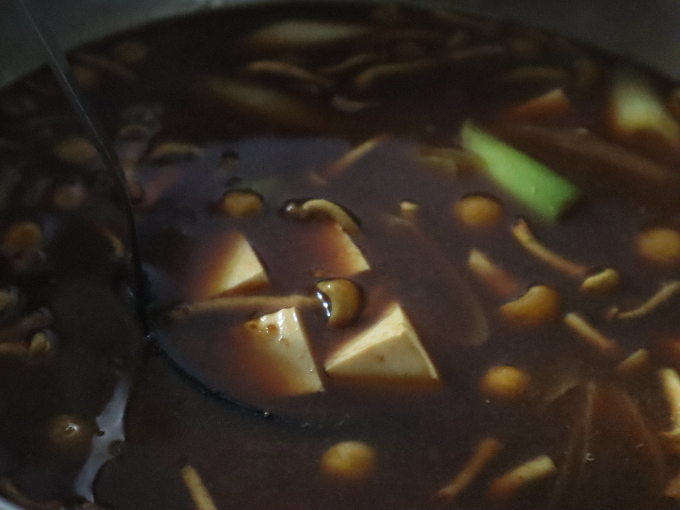 Of course, Hatcho miso alone is good, but we also recommend mixing rice miso or barley miso to your liking.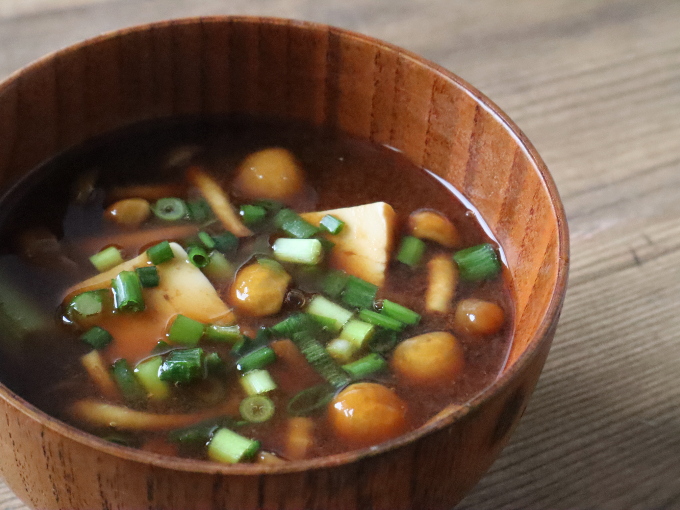 It has a unique flavor that you will become addicted to.It also has a slightly astringent and sour taste.
I am familiar with the taste of so-called rice malt miso from the Kanto region, so I was a little surprised at first, but it is delicious.I'm not particularly conscious, but is it because my body warms up?Especially when it's cold, I want this taste strangely.It is also convincing to be said to be macrobiotic positive (Yang).