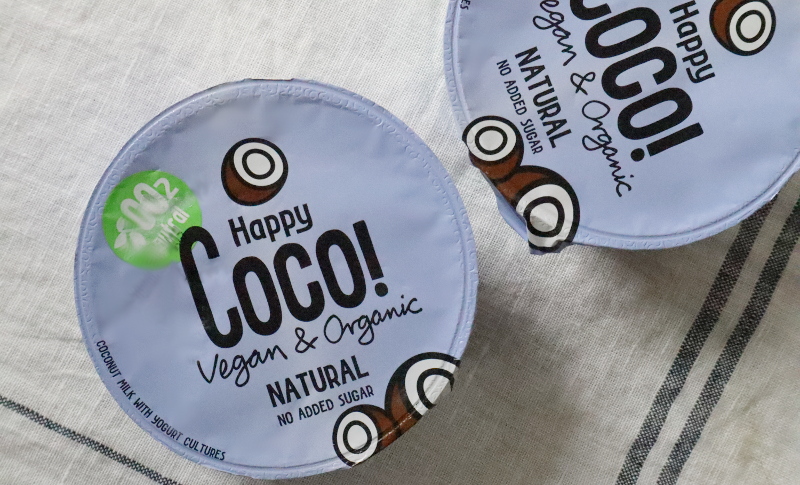 It's yogurt, but it's not dairy! ?Plant-based yogurt is gaining attention.The most popular is the so-called soymilk yogurt, which uses soymilk instead of cow's milk.Recently, plant-based milk has gained citizenship, and as if following this trend, plant-based yogurt using almond milk has started to be sold following soy milk. rice field.Meanwhile, I was interested in using "coconut milk".Happy COCO with headquarters in Germany!I tried coconut yogurt (plain)!
"Dairy free" sticker
The first thing that caught my attention was the Japanese sticker that said, "No dairy products are used."Is it because many people mistakenly buy it as a dairy product?If it's a plant-derived yogurt, is it because it's easy to understand at a glance?Even though it has a cute design, why is this too simple sticker?Moreover, it is not attached straight. .
I was about to complain for a moment, but after peeling off the sticker, I understood the reason.
The expiration date is printed on the lid.
Since the date is printed in an overseas notation method, I think they probably want to hide that part with a sticker.This is probably because it is difficult for ordinary consumers to understand how to read.
There are some imported products.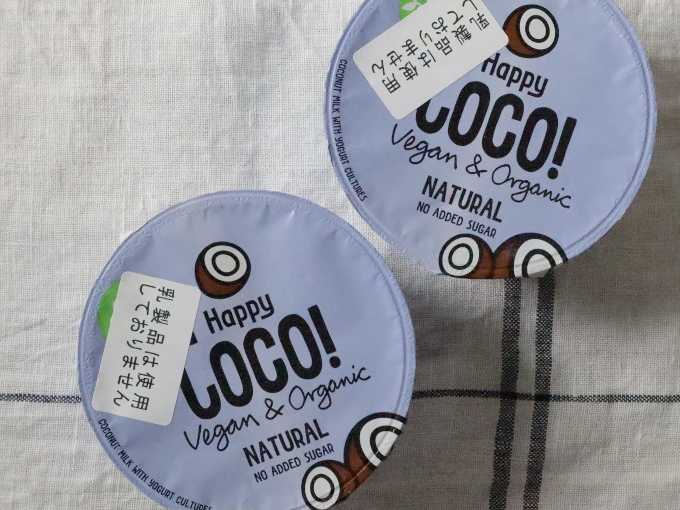 *The expiration date is written in Japanese on the food label.
vegan and organic
Ingredients: Organic Coconut Milk, Organic Tapioca Starch / Thickener (Guar Gum).The raw material "coconut" that does not grow in Europe is from Sri Lanka.We use fair sourced products. 100% vegan and organic!We also have organic JAS certification.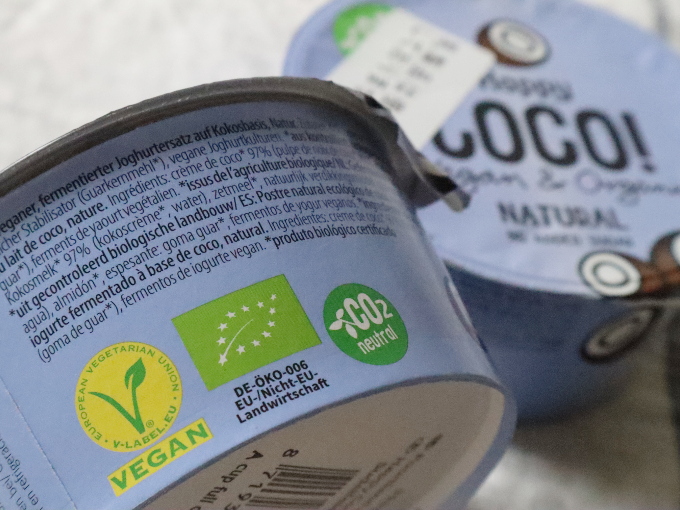 Even the words "CO2 Neutral"!We also use ingredients that grow far away, like coconuts, but we aim to create carbon-neutral products by planting trees with Trees for All to offset the carbon footprint generated during transportation. .
Nice effort.
What is your favorite taste?
This is plain, so no sugar is used.First of all, just try it!
When you scoop it up with a spoon, it has less moisture and is solidified moderately.Like yogurt, like sour cream, like a fancy dessert...It has a rich, properly fermented yoghurt-like acidity.delicious.
Fluffy!It smells like coconut milk, but it's not too strong, so I don't mind.If you add fruit jams and sauces, it will become a tropical dessert!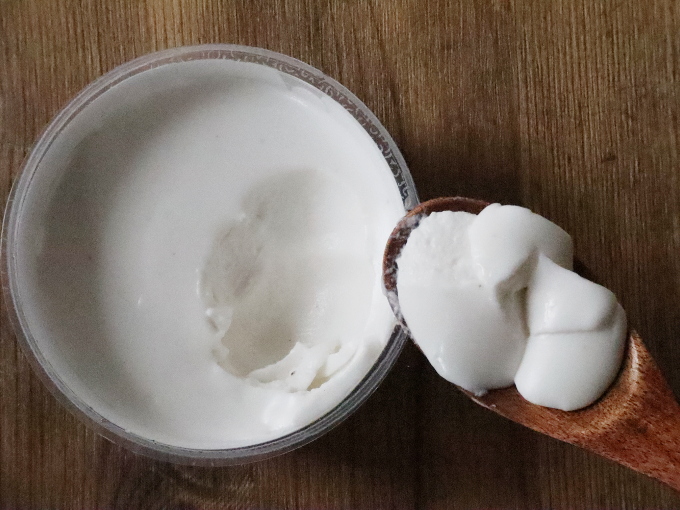 Mash boiled potatoes and mix them with cucumbers, herbs, and coconut yogurt for a refreshing potato salad.It looks like it can be used for various dishes instead of mayonnaise and sour cream!
I would be happy if the price was a little more reasonable.
eco packaging
As you continue to eat, how are you?A cute illustration inside the cup! ?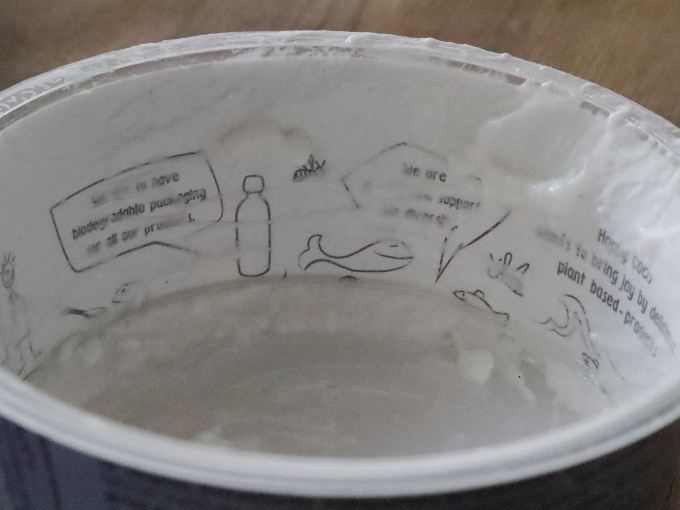 The inside is a plastic cup.On the manufacturer's website, it was written that the goal is to make yogurt cups biodegradable in the future.Paper is wrapped around the cup.It is not a sticker, so it is easy to separate.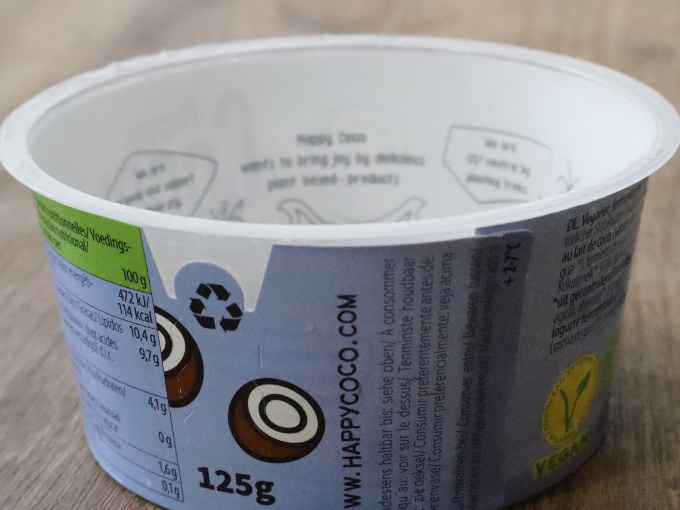 There are also imported products that have messages written in places that cannot be seen from the outside.This is especially true for organic and fair trade products.It's a good way to convey feelings that can't be conveyed just by labeling on the package.I want to manage!