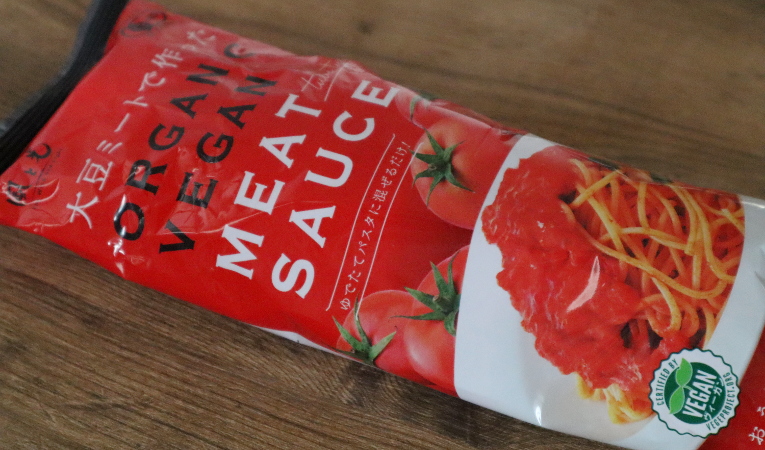 Kaze to Hikari just released a new organic and vegan meat sauce, so I decided to give it a try!
It was unlikely! ?convenient container
Meat sauce is in a so-called ketchup or mayonnaise container!The shock.Most pasta sauces come in bottles or retort packs, so when I first saw it, I was surprised at how novel it was.This has never happened before, right?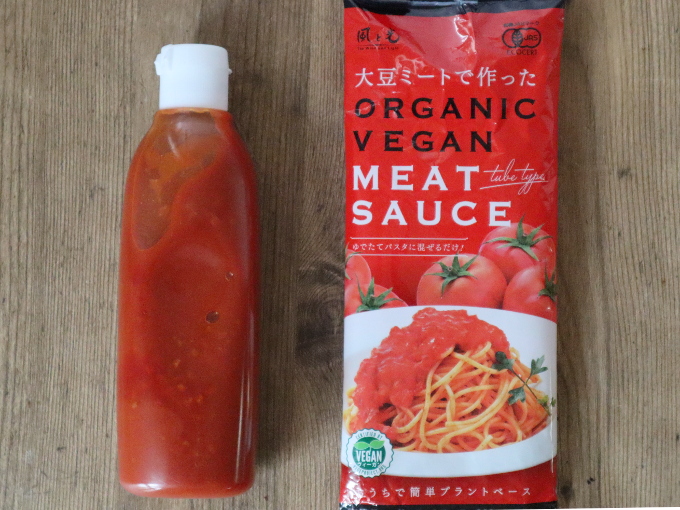 Unlike retort pouches, it is not a one-time-use product, so you can take out as much as you like and store the rest in the refrigerator.By the way, one bottle is enough for XNUMX servings of pasta.It's not as heavy as stool when you're shopping, and you don't have to use a spoon to take it out, so it's good to have less dishes to wash.
Organic & Vegan Certified
There are many organic pasta sauces in the world, but meat sauce made from soy meat and organic JAS certification is very rare.Until now, there have been meat sauces for vegetarians, but soy meat is not necessarily organic.This "Kaze to Hikari Organic Vegan Meat Sauce" uses organic soybean meat from Switzerland.As a product, we have acquired both organic certification and vegan certification.
Kaze to Hikari Organic Vegan Meat Sauce Ingredients: Organic tomatoes, organic sugar, organic soybeans, organic olive oil, salt, organic brewed vinegar, organic lemon juice, organic garlic, organic starch, organic onions, organic spices.
Just mix with freshly boiled pasta!
First of all, I tried it with the standard pasta!
As the recipe says, just mix it with boiled pasta.I arranged it a little and added basil.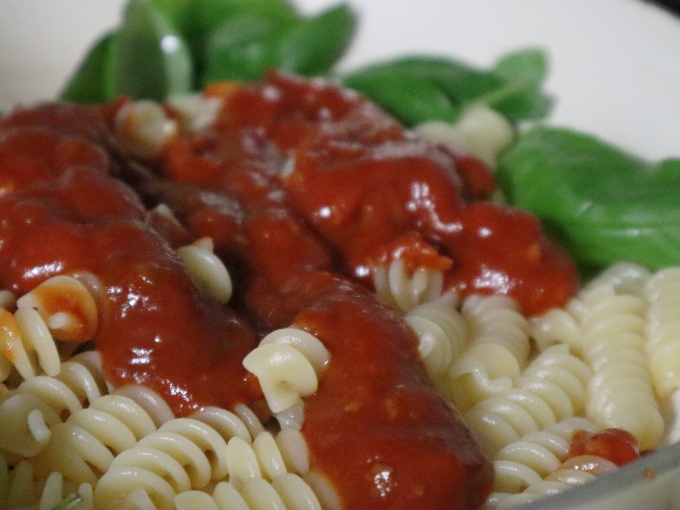 For those who are curious about the taste, it is not as sour or salty as ketchup, so you can enjoy it as it is without adding any seasoning.There is no common soybean smell.
Unfortunately, there is little soy meat...More, rumbling, I want you to increase the amount!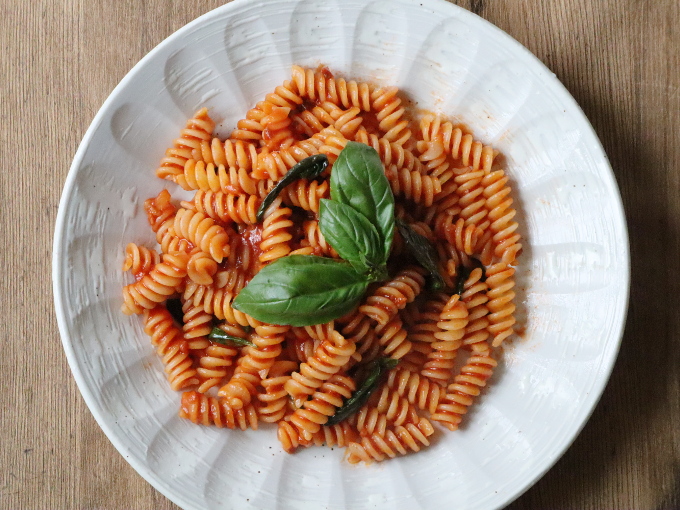 For pizza toast
Then I tried it on pizza toast!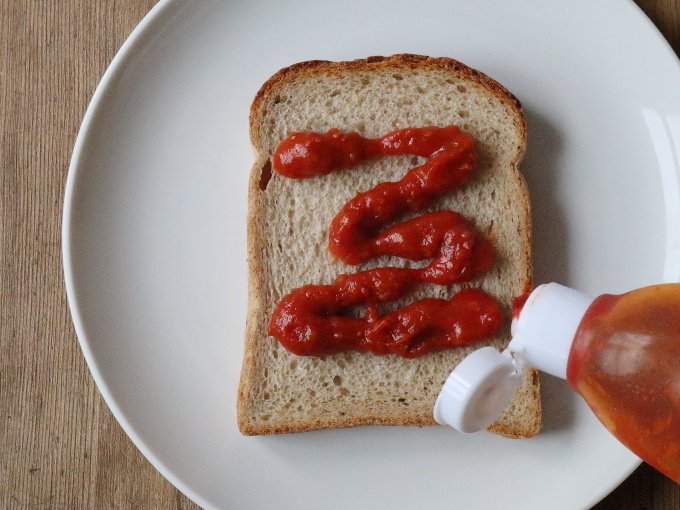 Do you know the graininess of soy meat?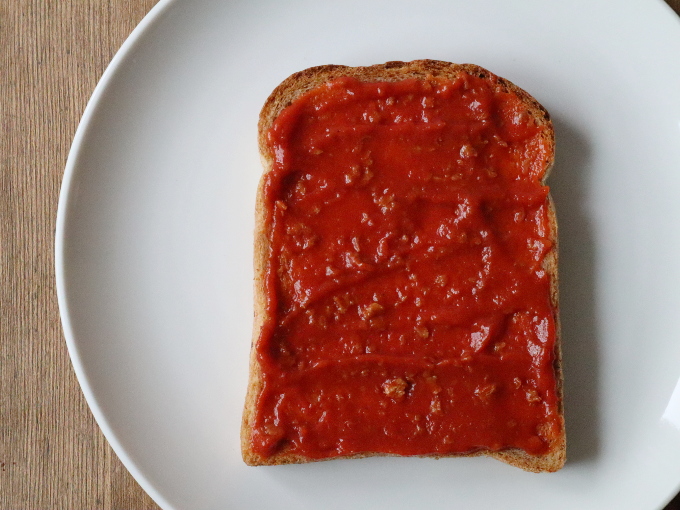 The amount of soy meat is not enough for meat sauce pasta, but it feels good as a sauce for pizza toast.Topped with chili pepper and vegan cheese, it's perfect!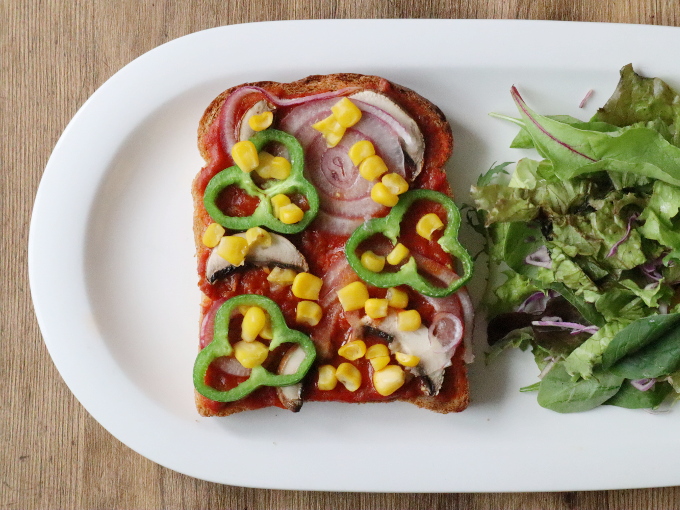 Meat sauce, rather than universal tomato sauce.Easy to use ◎
After that, if you increase the amount of soy meat, there will be no complaints!