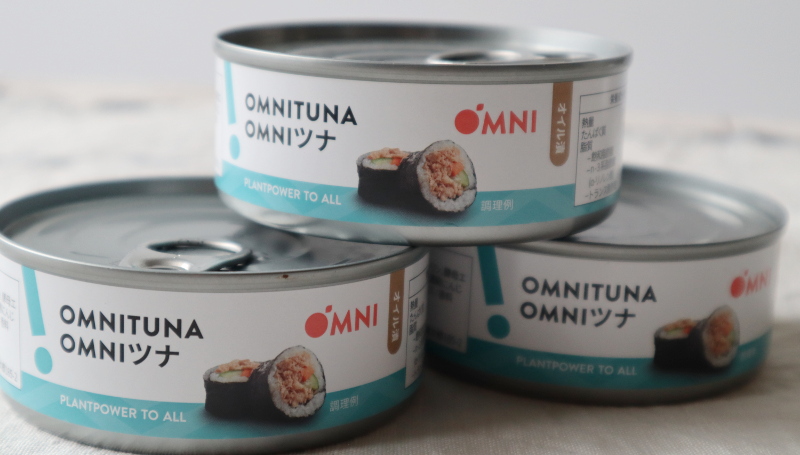 Not just plant-based meat!The time has finally come for "plant-based seafood" to be on the table every day. 100% plant-based alternative seafood "OMNI tuna", I tried it!
convenient canned food
Most of the conventional alternative meat-related products are either dried or frozen.Only a small number of manufacturers produce canned products, and those include ground meat and other ingredients, as well as sausages, meatballs, and other types of "meat" that have been devised.A revolutionary alternative to tuna, a fish!What is it?
The good thing about canned food is that it can be stored for a long time at room temperature, and you don't need to rehydrate or defrost it.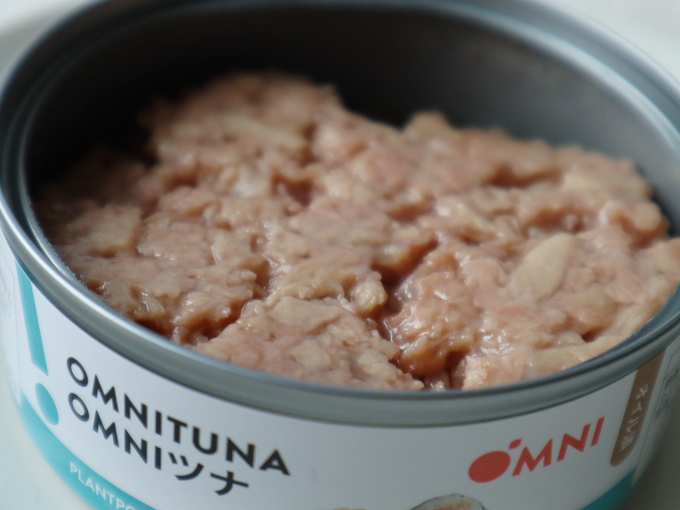 It looks perfect!just like tuna
I was surprised when I opened the lid of the can!It looks just like tuna!The scent is a little different, but the quality is so amazing that anyone would mistake it for the real thing if they weren't told.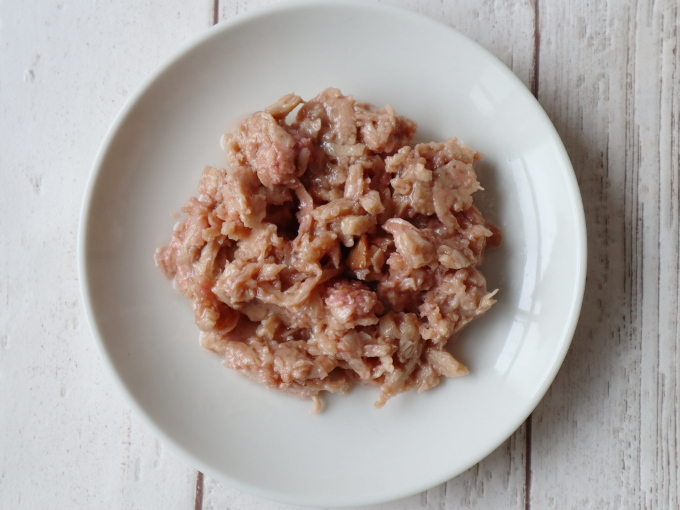 Ingredients: Processed soy products, rapeseed oil, wheat gluten, seasonings (maltodextrin, yeast extract, salt, potato starch, algae oil), wheat starch, flavors, salt, concentrated carrot juice, vegetable extracts (soybeans, carrots, celery), yeast extract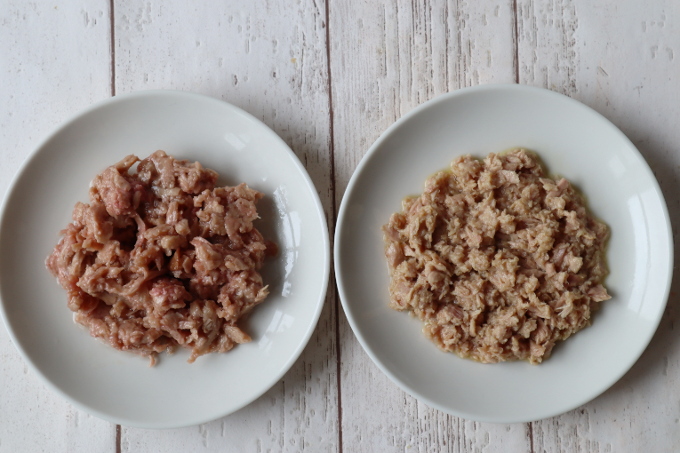 By the way, the left side of the photo is omnituna, and the right side is regular tuna.Rather, the one on the left looks more like the real thing? ? ?
What flavor are you interested in?
Omni tuna, I'm curious about the taste, but it's still different from tuna as it is.It definitely smells like substitute meat.Therefore, it is recommended to cook it in some way instead of putting it on a salad or the like.
When you think of tuna, you think of sandwiches.
Toss with chopped cucumber and parsley in vegan mayonnaise and season with salt and pepper.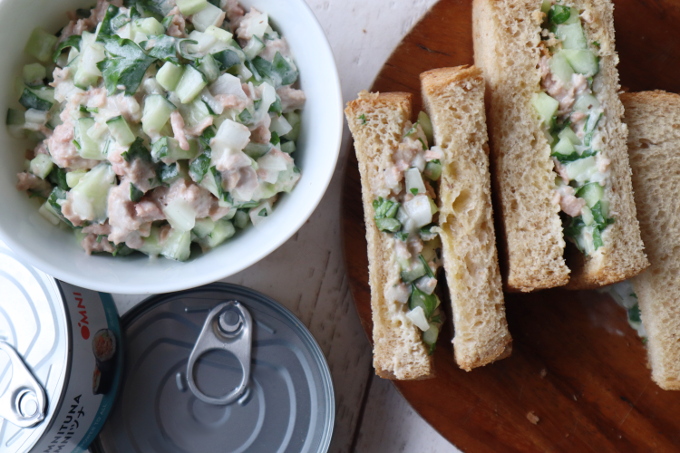 Next, let's heat it up and make it fried rice.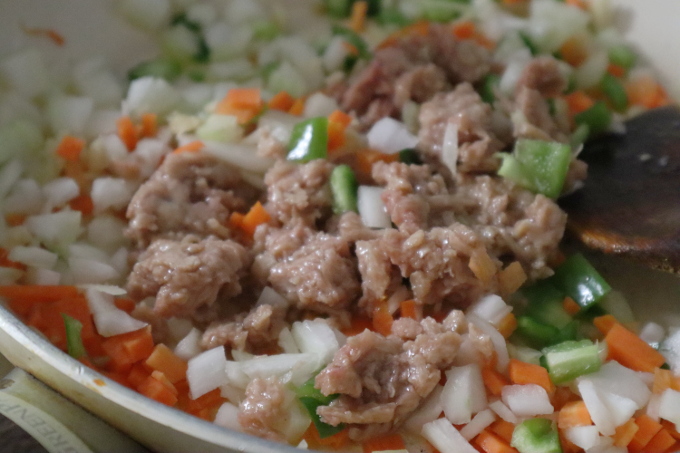 If this happens, it will not be much different from substitute meat.How can I get the fishy flavor without using seafood extract?As natural as possible without using chemical seasonings and fragrances.
The appearance is perfect, but the taste and smell are the issues.But I think it's getting closer and closer to reality.
I would like to expect future evolution!