Authentic fluffy plant-based omelet rice
2foods plant-based menu, authentic fluffy plant-based omelet rice "Ever Egg omelet rice".No animal ingredients are used.It is a menu with fluffy plant-based eggs on a delicious ketchup rice with spices on soy meat and corn.There are two types of sauce, "plant-based demiglace sauce" and "premium tomato ketchup"!I got a tomato ketchup.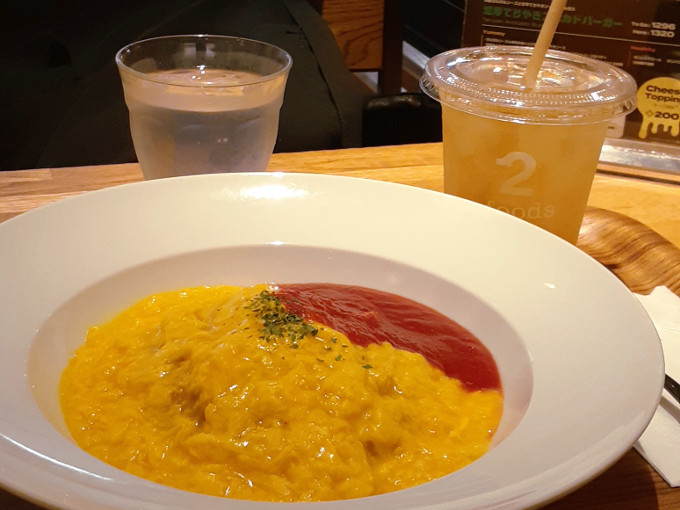 A half-ripened omelet is cut from the center with a kitchen knife, and the soft-boiled egg overflows from the inside, a visual reminiscent of the longed-for fluffy omelet rice made by the chef of that restaurant!This is reproduced without using eggs.
What is the taste you care about?
There are various theories, but is 8% of the information that people receive from the visual sense?Because it is said.It's visually completely omelet rice, so the taste is already omelet rice! ??I feel it.
The texture is mellow!Can you drink omelet rice?Personally, I prefer a little harder egg, but the thick, soft-boiled egg is well reproduced.It will be even more realistic if the hardness of the eggs on the surface and the degree of baking when baking the omelet in a frying pan are reproduced.The rice had corn in it, so the texture and aroma of the corn was added, and I thought of a hard Chinese-style egg and corn soup.If the flavor of the egg is a little more like sulfur, it may be more egg-like.
I don't know all the ingredients because it's a restaurant menu, but how can this texture be reproduced?I'm curious.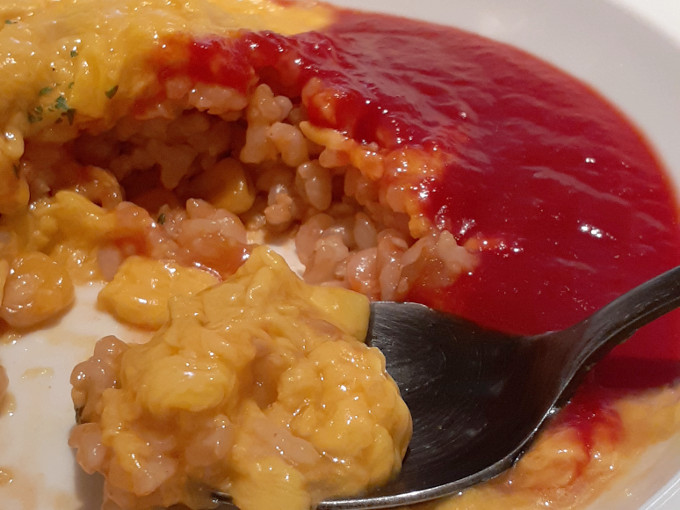 I wish more vegetables were added to the garnish and rice ingredients.
Ever Egg jointly developed with Kagome
このEver Egg was collaboratively developed with Kagome-san..
The first jointly developed product completed by 2foods that utilizes Food Tech and Kagome's tag that has pursued the true value of vegetables for a long time!When realizing foods containing protein such as eggs on a plant basis, beans such as soybeans are often used as the main raw material, but the texture of soybeans and the unique smell of soybeans cannot be wiped off. In order to reproduce "fluffy" in Ever Egg, vegetables (carrots) and white kidney beans are selected instead of soybeans, and it is said that they are made using the original technology "vegetable semi-ripening method".
After pre-ordering "Makuake", I'm looking forward to the development of a frozen type for home use.