Is it going to break again?Gluten-free ingredients
"FOODEX JAPAN 2022", one of the largest international food and beverage exhibitions in Asia, was held for 3 days from March 8th (Tuesday) to 11th (Friday), 4. In the "Alternative foods / new ingredients" zone, many plant-based ingredients were introduced, centering on alternative meats.Meanwhile, is it likely to break again?Gluten-free showing signs of being.Previously, it was only noodles made with rice flour, but due to the low-carbohydrate boom, products using protein-rich soybeans, chickpeas, and peas are also available.
▽ Will it be in the limelight again?Gluten-free noodles / FOODEX JAPAN 2022
https://organic-press.com/local/local-report/japan_report49/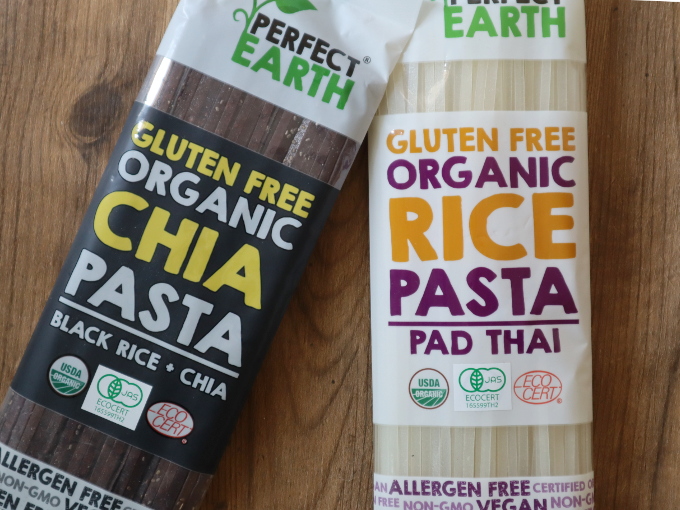 This is an organic rice pasta from Thai brand PERFECT EARTH.Not only organic JAS, but also ECOCERT and USDA certification, we have already expanded to overseas other than Thailand.There are also white rice-based rice noodles (rice pasta) used for pho and pad thai, but there are many options such as brown rice, red rice, and black rice-based noodles.Some of them are kneaded with superfood chia seeds!Of course, they are all organic, vegan and gluten-free.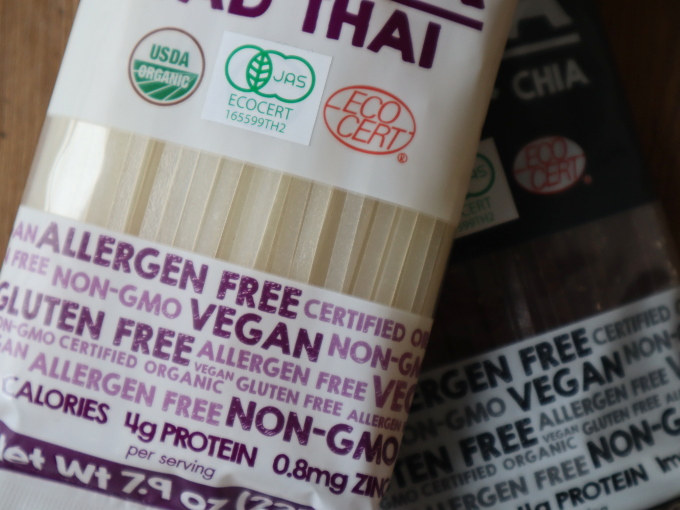 Black rice rice pasta
I tried organic black rice pasta with chia seeds!
Black rice is rich in polyphenol anthocyanins, and chia seeds are rich in dietary fiber, omega 3 and protein.I'm happy that this is organic and gluten-free.There are only three raw materials: polished rice, black rice, and chia seeds.No additives are used.Of course, it comes with an organic certification mark.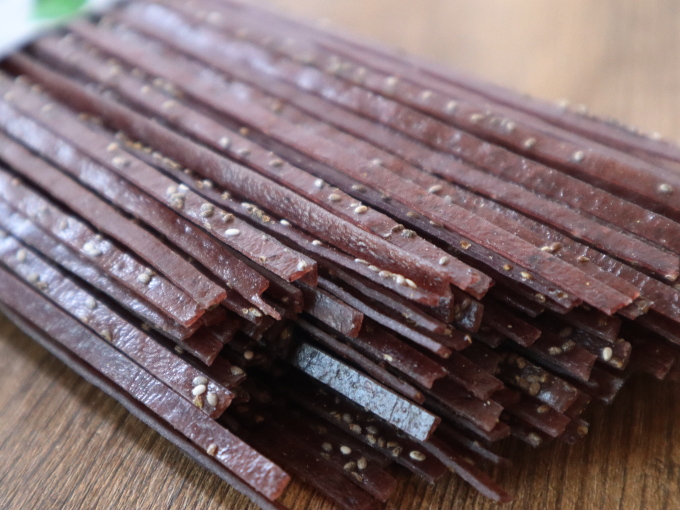 Just boil in boiling water for about 8-XNUMX minutes.After boiling to the desired hardness, rinse quickly with running water.The color is a little lighter than that of dried noodles, and it is more purple than black.The kneaded part is okay, but it's a waste to remove the chia seeds on the surface of the noodles.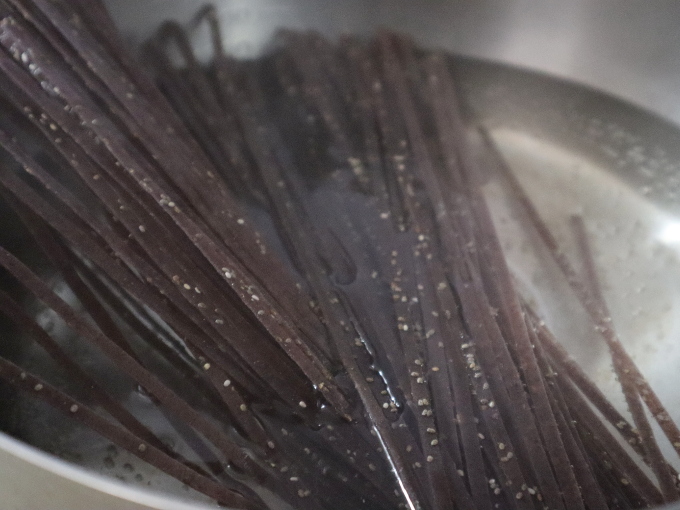 Various arrangements!
First of all, the classic pasta.Of course, tomato sauce and genoa sauce are also delicious, but in the case of black rice, garlic, chili pepper peperoncino, and oil type may be cleaner.I sautéed onions and zucchini and tried them together.The yellow zucchini shines in the color of the noodles and is beautiful!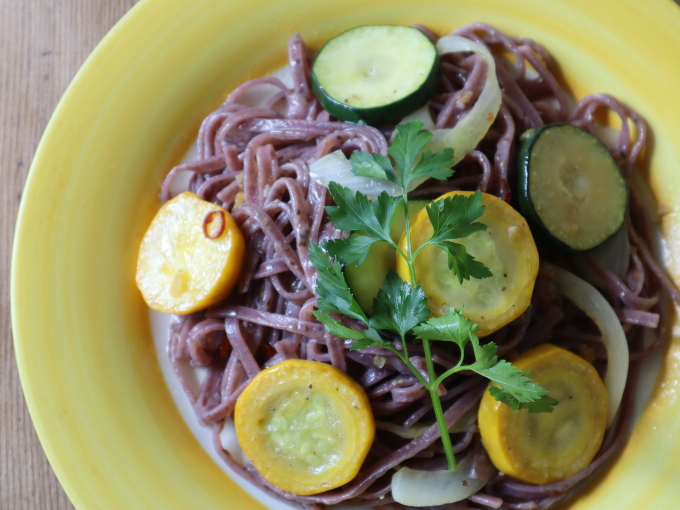 When it comes to rice noodles, you'll want to make hot noodle dishes such as pho and pad thai, but surprisingly cold noodles are also delicious.It is recommended to boil the noodles to make them a little harder.
I tried it like Zaru soba and Zaru udon!The color of the noodles is like soba so there is no discomfort.It has a nice texture and is very delicious!It goes well with noodle soup.Since rice is the raw material, it goes well with Japanese seasoning.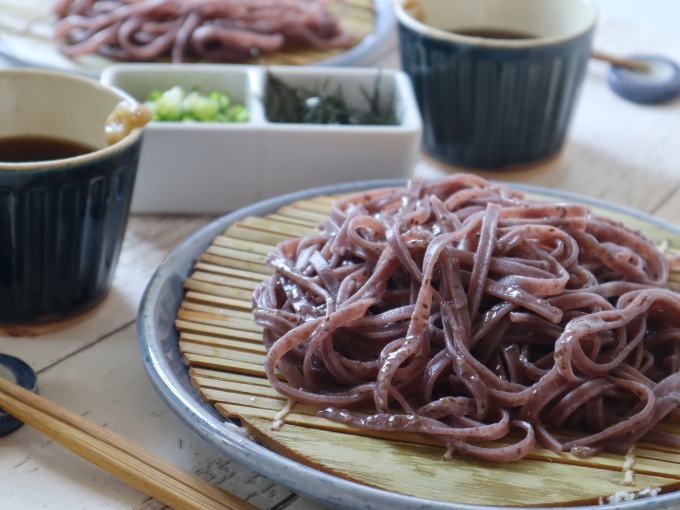 There is also a movement to review "rice," which is also the staple food of the Japanese people.I hope the domestic rice noodles will spread more!