Convenient retort rice is also organic
Not only macrobiotic practitioners who are based on brown rice vegetarian diet, but also vegetarians and vegans may prefer to eat brown rice.
I don't have time to cook myself!Retort-packed rice is convenient for those who find it difficult to switch to brown rice because their families like white rice.Most of the retort-packed rice sold at supermarkets and convenience stores is white rice.Recently, there are some that contain wheat and germinated brown rice, but surprisingly, retort-packed brown rice is hard to come by unless you go to an organic supermarket.Furthermore, there are only a few manufacturers that sell organic retort-packed rice that has obtained organic JAS certification.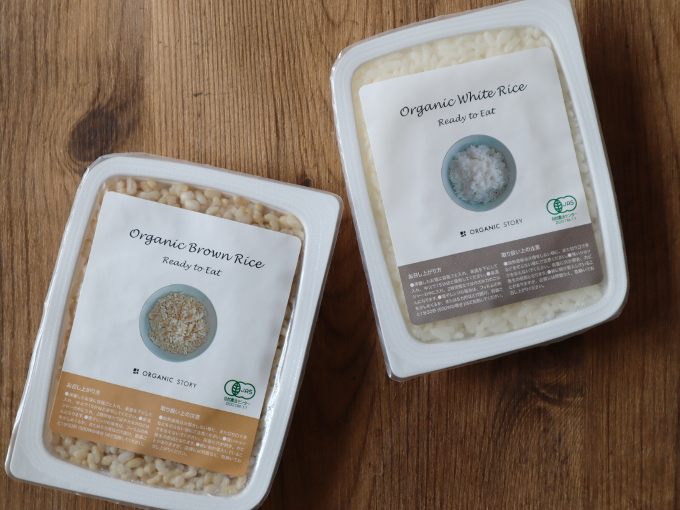 ORGANIC STORY retort rice.The packaging is also stylish, unlike the usual feeling! ??There is also an English notation, so it should be easy for foreigners to understand.
It looks less, but ...
This retort rice has a capacity of 160g.Most of the retort-packed rice from major manufacturers is 180g-200g per person, so it's a little small ...?I have the impression.The container itself is small, so maybe it's not enough?
Let's warm it up in the microwave and eat it!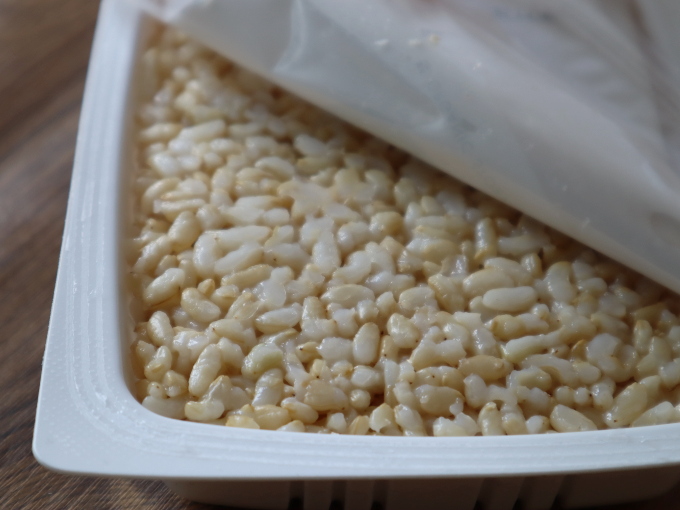 After warming it in the microwave, loosen it properly and transfer it to a rice bowl.
The 3.8 inch (11.5 cm in diameter and 5.5 cm in depth), which is often found in bowls for women, is just right!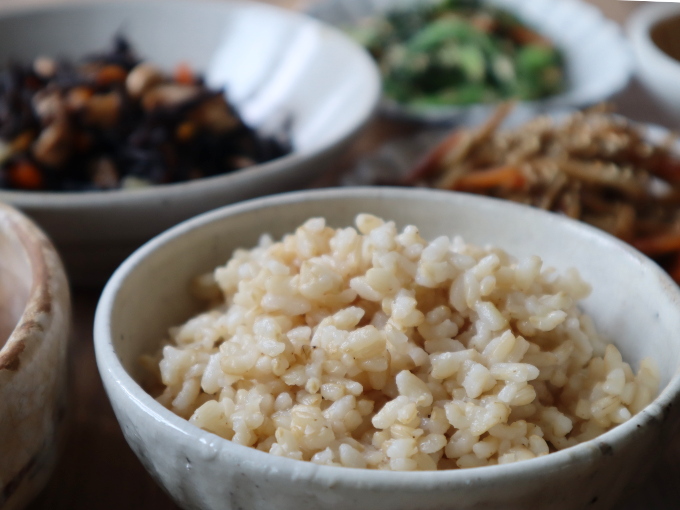 Brown rice is inevitably chewed well, so it is quite satisfying.Retort-packed rice is served one meal at a time, so once you warm it up, you can eat it normally without leaving it.Perhaps such a little accumulation is important. Rice containing 1g may be good for people who are concerned about calories.Also, even if it's a retort pouch, it's a habit to have it properly transferred to a bowl.
What is the taste you care about?
We use Sasanishiki from Miyagi prefecture. (As of February 2022) Not only is it organic rice, but I also like the fact that it limits the producers.
Although Sasanishiki is also a brand rice, I have the impression that it has been used in varieties such as Koshihikari in recent years.Koshihikari varieties have been improved to have a lower amylose level, so they have strong stickiness and sweetness, and Sasanishiki contains a lot of amylose, so they have less stickiness and a refreshing taste.Rice with a lot of amylose has a low GI value and a moderate rise in blood sugar level, so it seems that the number of people who dare to choose high amylose rice such as Sasanishiki is increasing recently!
It's light in a good way, and it's a timeless taste that complements the side dishes.Is delicious!