Soaring popularity!Oat milk
Drinks made from 3% vegetable ingredients, such as rice milk, almond milk, and oat milk, are attracting attention as the "third milk" following milk and soy milk.
Not only can people who cannot drink milk due to allergies because they do not use dairy products, but they are also rich in vitamins and dietary fiber and are healthy.The impact on the environment, such as global warming caused by the livestock industry, water pollution, water shortages, and deforestation, has been regarded as a problem and is rapidly gaining attention.
From the organic cereal drink "Bridge" from Italy, two types of oats, gluten-free and chocolate, made from organic oats, are now on sale.
Bridge was founded in 1944 at the foot of Mount Lessinia, Italy, and is the first cereal drink company to use Italian rice.Bridge's products use organically grown ingredients and are certified by the organic certification body ICEA.We have also obtained IFS certification, which is an international standard for food products.Uses cool water that springs from 450 meters above sea level.This water is rich in minerals and has been highly valued since the 18th century.
I immediately tried the new flavor!
Is oat milk gluten-free?
The raw material for oats milk is oats (swallow).Generally, unlike wheat, oats do not contain gluten even if they are the same wheat.However, at the stage of cultivation, the fields are often close to the wheat fields, and they are often processed in the same facility as grains containing gluten, so they are often mixed.Be careful if you are sensitive to gluten or have celiac disease.Therefore, even if there are no restrictions, many manufacturers do not dare to emphasize that they are gluten-free.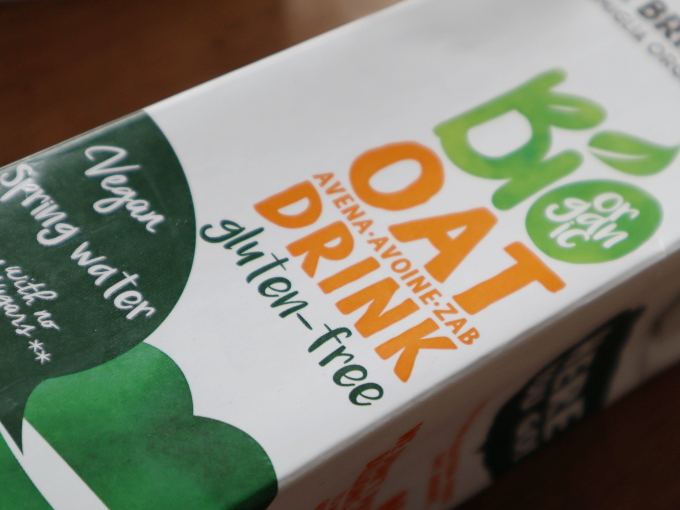 "Oat drink" was distributed as an existing product of Bridge, but if the product is actually gluten-free, the newly released oat drink will firmly have the word "GLUTEN FREE" on the package. Is written!
Oat drink gluten free
Ingredients: organic oats, organic edible sunflower oil, organic edible safflower oil, salt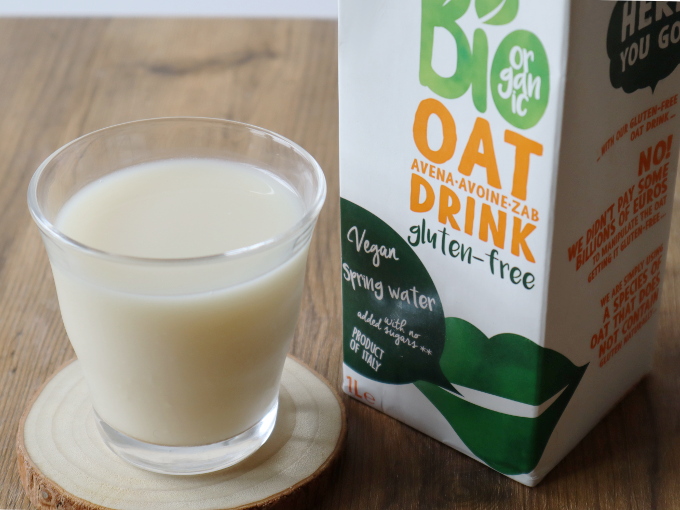 It's a taste that you care about, but it's delicious because you can feel the natural sweetness of oats while it's light.To be honest, I don't feel a big difference in taste from ordinary oat drinks, but it is recommended for those who want to stick to gluten-free.Of course, even those who don't care about gluten can use it as a substitute for milk, put it on cereals, cook or make sweets.
For VEGAN hot chocolate
Bridge's new flavor!Oat drink chocolate.Even though it's chocolate, we don't use dairy products.You can enjoy it as an iced cocoa or malt-like drink even when it is cold, but hot chocolate is recommended.It's sweet, so you don't have to add sugar.Just warm it up!
Oat drink chocolate
Ingredients: Organic oat, organic concentrated apple juice, organic cocoa powder, organic edible sunflower oil, salt, organic edible safflower oil / thickener (Karaginan)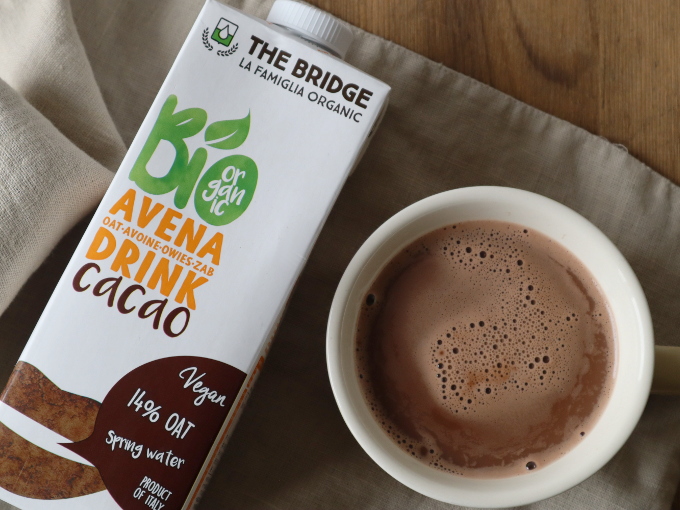 If you look closely at the ingredients, you're using apple juice instead of sugar!It's also good to be healthy without using refined sugar.