LOGONA Solid Shampoo & Conditioner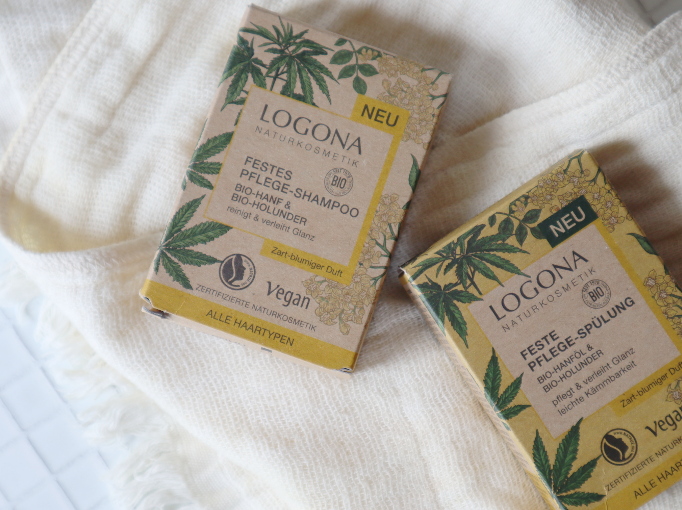 Unlike liquid shampoo, it does not use water as a raw material, so the weight of the product is light and transportation does not burden the environment.Environmentally friendly as no PET bottles are used for the container!This is a VEGAN product that does not use animal ingredients.
[Sustainable]
◎ No petroleum-derived ingredients are used
◎ No petroleum-derived preservatives are used
◎ No synthetic fragrances are used
◎ Natural organic certification, NATRUE acquisition
◎ We have vegan products (without using animal ingredients)
◎ I am against animal experiments
◎ High quality organic raw materials are extracted and used in-house as an extract.
[The outer box is also sustainable! ]
◎ Plastic free
◎ 100% recycled paper certified by FSC
◎ No petroleum-derived ink is used for printing the outer box.
New trend!WATER LESS BEAUTY
WATER LESS BEAUTY products are a new trend overseas.
In addition to shampoos and conditioners, cosmetics and body care products such as lotions, milky lotions, and creams are highly dependent on the resource water.If you look at the list of all the ingredients, most lotions have the word "water" written first.A lot of water is consumed when using it, removing makeup, washing your face, washing your hair and body.
WATER LESS BEAUTY is an initiative to protect water resources.Cosmetics and beauty products that are formulated with as little water as possible, such as waterless and water-free, that conserve water during the manufacturing process, and that are designed to reduce the amount of water required during use.In recent years, the movement to reduce water consumption in cosmetics and personal care products has spread worldwide.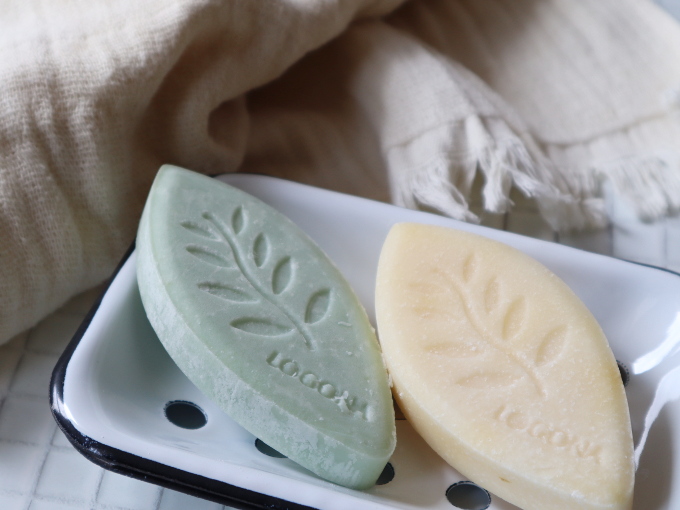 Of course, solid shampoo also needs water for rinsing.However, not only can they use less plastic in their containers, they also tend to have a smaller overall volume than products containing water, making them more compact to transport.It also leads to eco-friendly distribution, and it also has the advantage of being convenient to carry when traveling.
I actually washed my hair!
I actually washed my hair with LOGONA's solid shampoo "Solid Shampoo" and "Solid Conditioner"!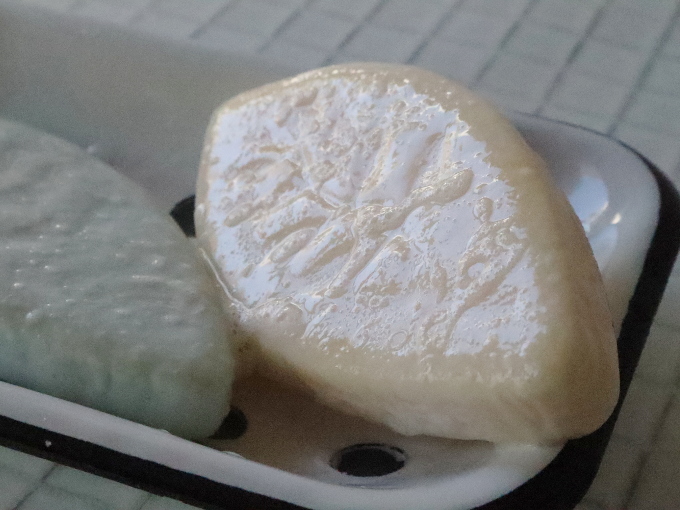 Does it foam properly?Don't you whine?I was a little worried at first, but once I actually started using it, all my worries disappeared.
Surprisingly smooth lather.Also, it doesn't lather as thickly as you would with a regular shampoo, but it's not lacking.I think it's good for the health of the scalp because it feels like washing while massaging the scalp.When you wash it off, there is some creaking, but if you use a conditioner, it will be fine.
Rather than being moist and smooth, it still feels like it washes away. If you keep using it once or twice, you will gradually get used to it.The soap has a slight scent, but it doesn't linger after washing.I would definitely recommend it to men as well.