Feel free to enjoy the taste of IKEA restaurants at home!
Not just furniture!IKEA food and food menu from Scandinavian Sweden with fans all over the world.IKEA is increasing the number of urban stores in Japan. With the opening of "IKEA Harajuku," "IKEA Shibuya," and "IKEA Shinjuku," you can easily drop in and buy in Tokyo.
Speaking of IKEA, "Swedish meatballs" are famous, but "Veggie balls" made only from plant-derived ingredients are one of the standard menus that have been around for a long time.It looks like a meatball, but it doesn't contain any meat.The IKEA website said, "The carbon footprint of a veggie ball is about one-twentieth that of a Swedish meatball."A vegan food that is delicious and can contribute to sustainability.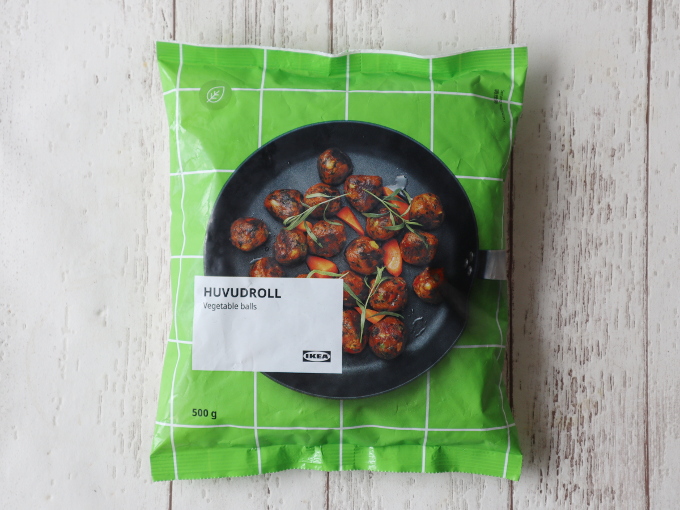 Vegetable ball
Ingredients: vegetables (chickpeas, carrots, peas, red peppers, corn, kale, onions), vegetable fats and oils, peas protein, peas starch, salt, sugar, yeast extract, spices, onion powder, dried carrots, parsley / Thickener (methyl cellulose)
The package stated that the mixing ratio of raw materials was 83% (at the time of preparation) for vegetables (chickpeas, carrots, peas, red peppers, corn, kale, onions). More than 7% with 8 kinds of vegetables and beans!
How to cook veggie balls
When using an oven, heat it in an oven preheated to 180 ° C for about 20 minutes.In the case of a frying pan, grind oil and heat on medium heat for 8 to 10 minutes.In the case of a microwave oven, put about 5 pieces on a plate, do not cover it, and use 700w for about 2 minutes.Cook in the frozen state.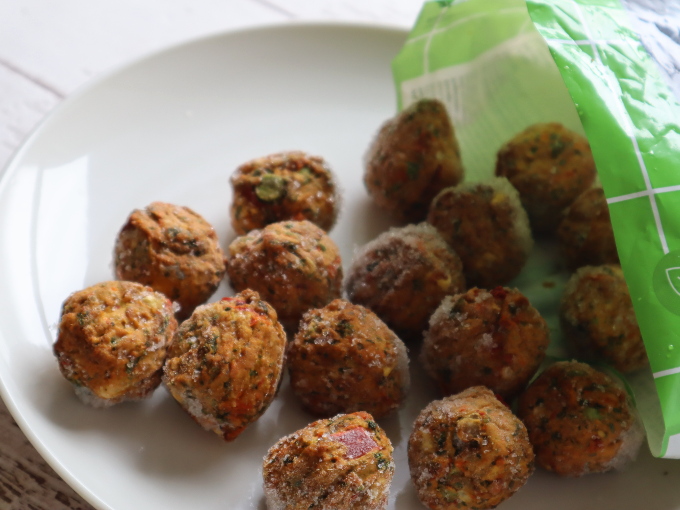 It's easy to eat as it is just by warming it in the microwave!It seems to be useful for making lunch boxes during busy hours in the morning.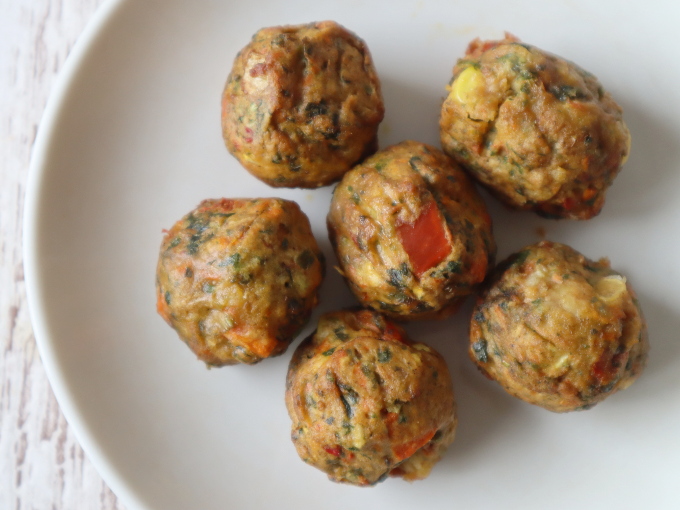 The colors of corn, peas and red peppers are colorful!Rather than meatballs, it has a texture closer to croquettes and falafel.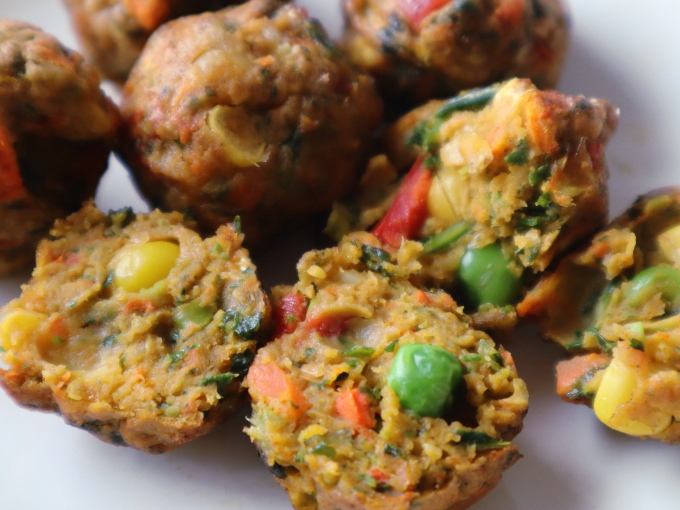 Cooking example of the package I imitated the picture a little and baked it in a frying pan with carrots, onions and herbs.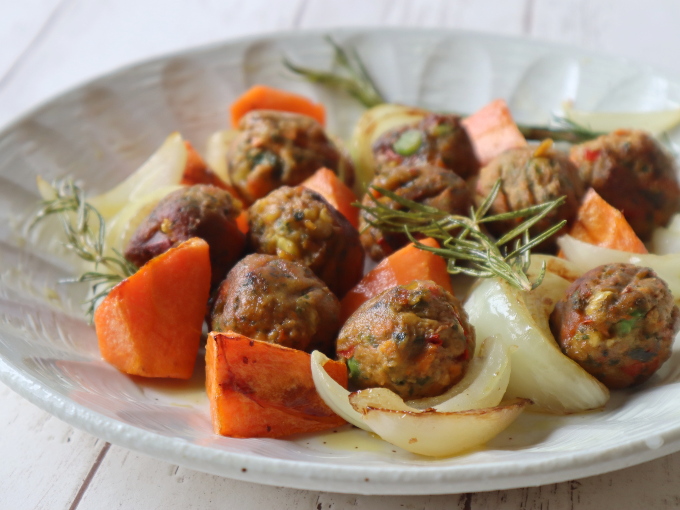 Since the veggie balls themselves are flavored, you can enjoy the arrangement simply by adding your favorite herbs and spices without using salt.It seems good to add flavor with curry powder.Not limited to vegetarians, it is also recommended for those who seek healthy food and children who dislike vegetables.