Unique vegan ramen
"My Ramen" is an instant ramen with a unique package design.It feels nostalgic, but it's cool, and it seems that this design was created by YUSUKE HANAI, a creator who is gaining popularity all over the world.
In addition, the supervision is by Mr. Hiroaki Sakata of the ramen shop "Noodles and Nanasai", which won the Ramen of the Year award and has been published in Michelin Bib Gourmand for the second consecutive year.
No animal extract, no chemical seasoning.A unique vegan ramen that is particular about nature.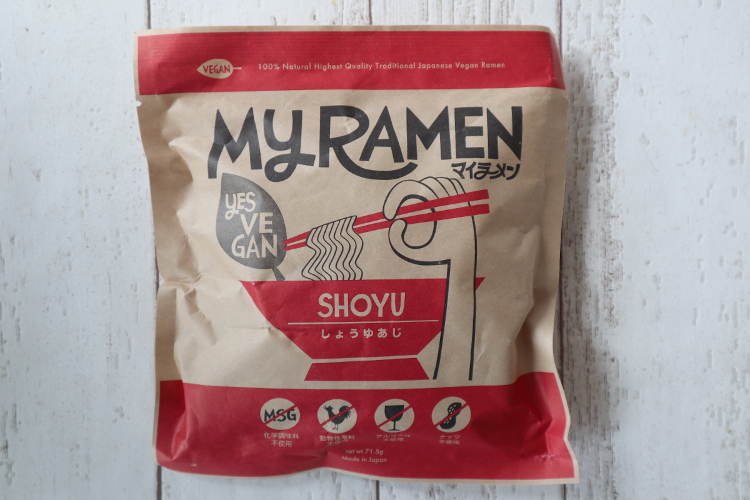 ◎ No chemical seasoning
◎ No animal ingredients used
◎ No alcohol used
◎ No nuts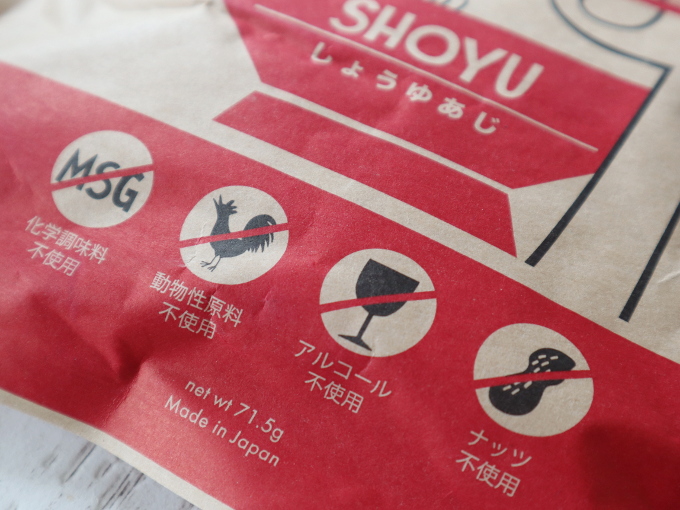 Although it is not organic, some of the ingredients are organic.It seems that yeast extract uses organic yeast extract made from organic grains.Kansui uses naturally derived Mongolian brine.
■ Dried noodles (common): Wheat flour (domestic production), salt / brine
■ Soup (SHOYU): Salt, yeast extract powder, organic sugar, spices, powdered miso, malt extract, vegetable oil, menma powder (including some wheat, soybeans, and sesame)
■ Soup (MISO): Powdered miso, salt, yeast extract powder, organic sugar, spices, powdered soy sauce, sesame, kelp powder, vegetable oil / fat / processed starch (including some wheat, soybeans, and sesame)
■ Soup (KOMBU SHIO): salt, yeast extract powder, organic sugar, vegetable extract powder, spices, sesame, kelp powder, dried wakame seaweed, vegetable oil (including some wheat, soybeans, and sesame)
It 's a bag of noodles, but it does n't have to be boiled.
When you open the bag, you will find noodles, soup, and sesame oil.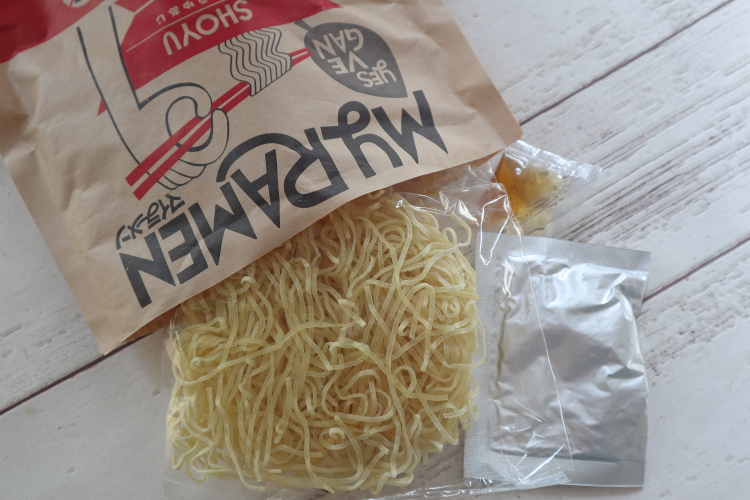 Looking at how to make it,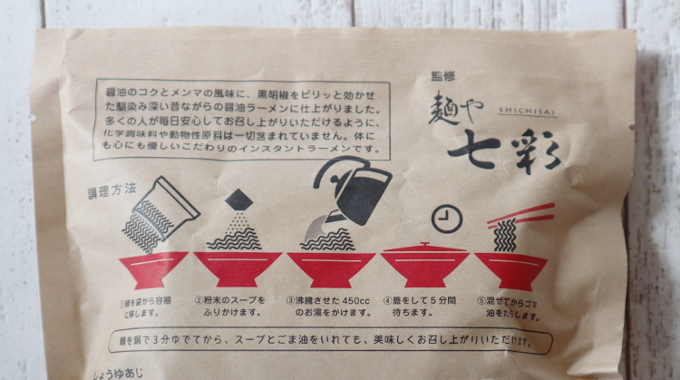 ① Transfer the noodles from the bag to the container and make a round shape.
② Sprinkle powdered soup.
③ Pour boiling 450cc of hot water.
④ Cover and wait for XNUMX minutes.
⑤ After mixing, add sesame oil.
It is written.
It's bag noodles, but you don't need a pot!It doesn't have to be boiled.
* You can also enjoy the noodles by boiling them for XNUMX minutes and then adding soup and sesame oil.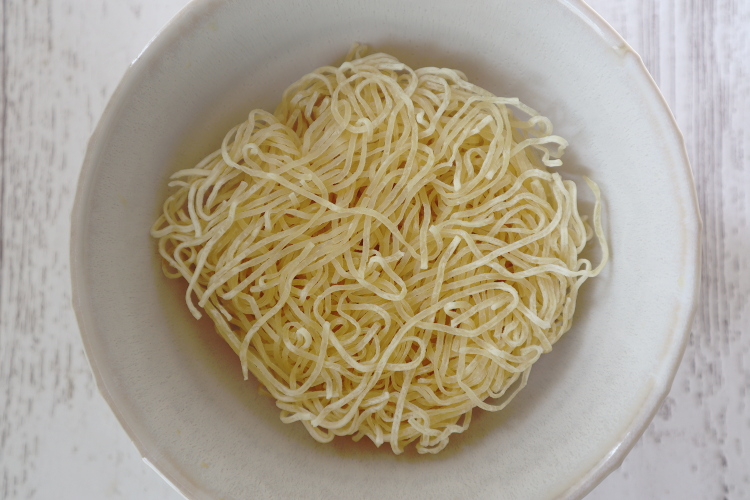 Most of the instant noodles in the bag have a square image, but the surface of my ramen is round!When I put it in a bowl, it was round so that the noodles would fit properly, and I got the point.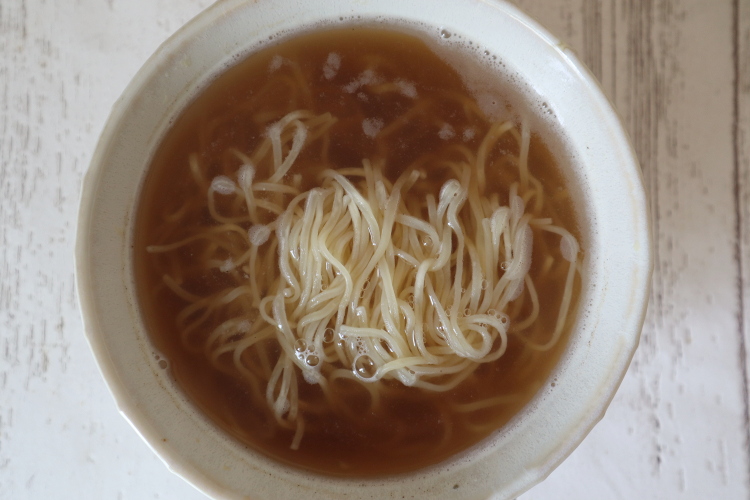 The noodles are beautiful!The soup, which does not use any animal extracts or chemical seasonings, is light and gentle.By adding sesame oil, you can feel the rich and fragrant flavor.It doesn't come with something like sardines, so it's recommended to top it with your favorite vegetables.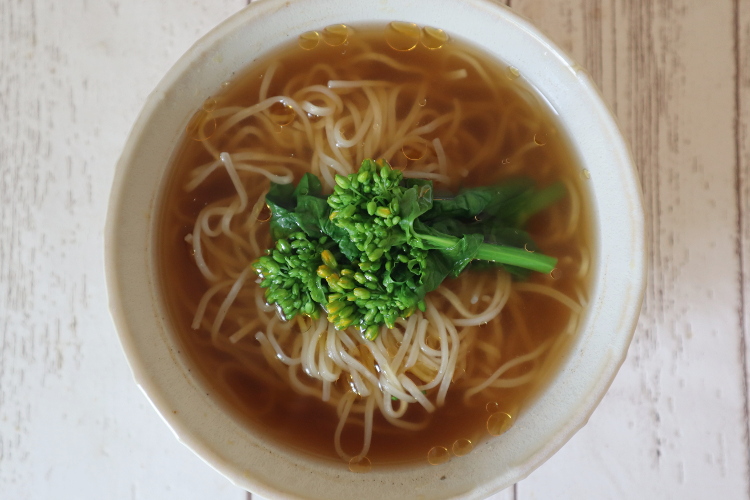 Vegan ramen that combines design, convenience, and deliciousness
Natural instant noodles that do not use chemical seasonings have been on the market for some time, but most of the packages are the same as general ramen packages, with sizzling photographs of the arrangement examples.The package design of My Ramen is a stylish one that wipes out the image of general instant noodles and is accepted by the younger generation.You can imagine the development not only in supermarkets but also in various sales floors.
In addition, the deliciousness of the smooth noodles and the soup that is relatively punchy compared to natural ramen.You can feel the taste of traditional instant noodles, so even those who feel that natural ramen is a little unsatisfactory may be satisfied.Above all, it doesn't use animal ingredients, so I'm glad that there are more options for vegetarians.