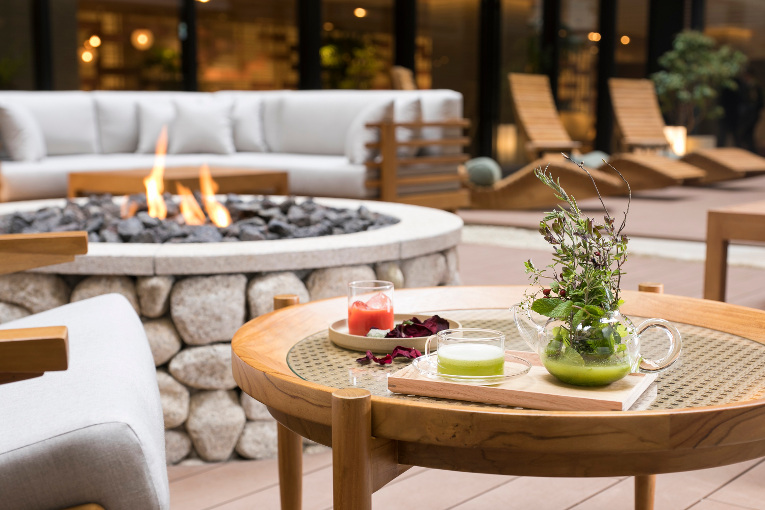 A new lunch menu is now available from the cafe / restaurant & bar "Hyssop" of GOOD NATURE STATION, a commercial complex operated by Biostyle Co., Ltd.!
The concept of the new lunch is "a beautifully filled meal" that incorporates abundant images of natural origin such as vegetables, herbs, Chinese medicine, vegans, and flowers.We offer a set of herbal Hassun, selectable hot dishes, desserts, and drinks inspired by the Hassun of Kaiseki. Herbal Yassun, which has the image of "eating the forest," is served with a total of 6 types of appetizers, making the most of the natural texture and aroma, making your heart beautiful whether you look at it or eat it.You can enjoy a new dining experience that combines herbs and Chinese herbs.
The set's hot dishes include falafel sand using homemade pita bread from YOMOGI, pasta using seasonal ingredients, and stewed beans using kelp and dried shiitake soup stock (5 types are vegan compatible). You can choose.We also have a brunch that includes a set of two types of sandwiches and drinks, such as an open sandwich with plenty of vegetables using homemade rug blow.
Herbal Hassun
All 6 kinds of appetizers served in one bowl use Chinese medicine, which can be expected to have the effect of adjusting physical disorders and beauty effects, and botanical flowers and herbs, and "eat the forest" like a whole forest. Consists of images.We paid particular attention to the details so that you can enjoy the nutrient-rich forest soil and the clean water and air.In addition, we aim not only to taste the effects and dishes of each ingredient, but also to prepare the whole body by incorporating them in a well-balanced manner.
* You can change to a vegan menu.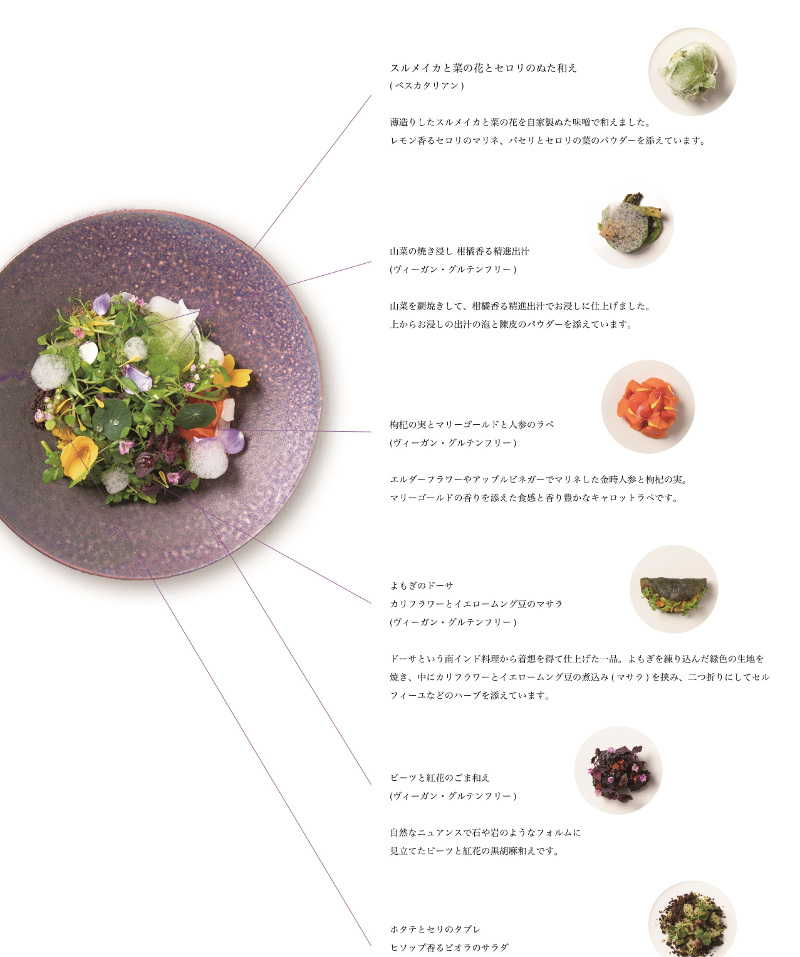 Menu details
■ Herbal Lunch Hyssop 2,500 yen (tax included)
Herbal Yassun / Set dish [Choose from falafel YOMOGI Pita bread sandwich, creamy tomato pasta with vegetables and coconut, tomato cream pasta with cherry shrimp and sprout cabbage] / Small tea confectionery / Japanese black tea or coffee
■ Herbal Lunch Viola (Herbal Lunch Viola) 3,500 yen (tax included)
Herbal Yassun / Set dish [Choose from bean stew and XNUMX-grain rice risotto, flavored vegetables and mushroom stewed in chicken] / Desert / Japanese tea or coffee
■ Sandwich Set 1,500 yen (tax included)
Sandwich (with french fries) [Choose from spring vegetable flower picking open sandwich, flavored vegetable and tofu chicken sandwich] / Japanese tea or coffee or orange juice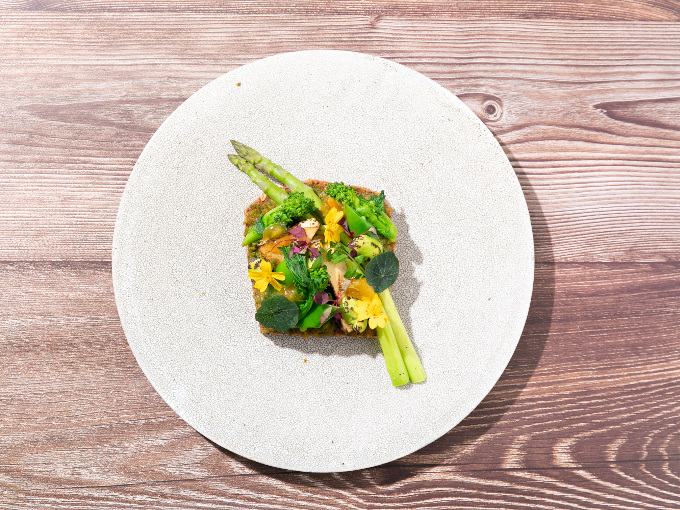 Cafe / Restaurant & Bar "Hyssop"
Address: 600-8022 Inaricho, Shijo-dori 2-chome, Kawaramachi-dori, Shimogyo-ku, Kyoto 318-6
GOOD NATURE STATION 4th floor
Period: Starts from March 2021, 3 (Monday)
Offer time: 11: 30-14: 30 (LO)
About Cafe / Restaurant & Bar "Hyssop"
The name Hyssop is named after the herb that has the meaning of "purification" because we want you to spend time taking a deep breath while working hard.You can enjoy dishes that respect diversity regardless of nationality, inspired by the food culture that has been popular in various countries for a long time. When you reach the 4th floor, the lobby expands and you can see the open courtyard with the Hyssop entrance and terrace seats on your left.
Slowly heal your mind and body at Hyssop, which has a courtyard where you can feel the breath of nature, standing quietly in the city of Kyoto.