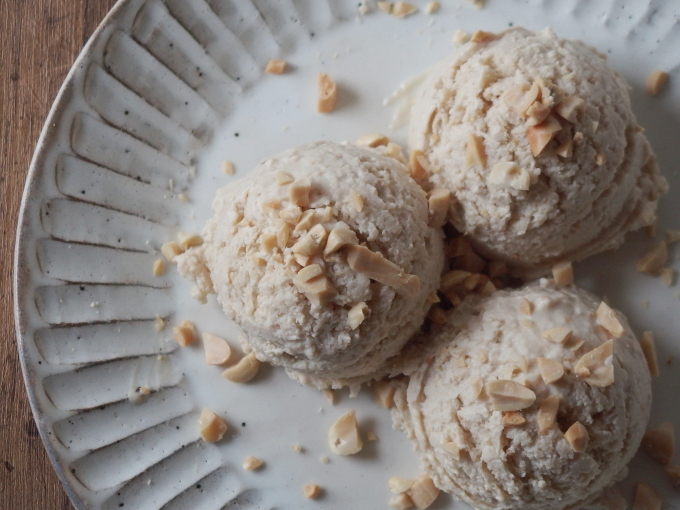 When you want to eat rich and creamy ice cream
The main ingredients of ice cream are eggs and dairy products.Speaking of plant base, there are also fruit shaved ice and popsicles, but I want to eat rich and creamy ice cream!There are times when that is the case.VEGAN ice cream that does not use animal ingredients is on the market, but it is often not sold at familiar stores in Japan, such as general supermarkets and convenience stores.If you don't sell it nearby, make it by hand.Make it healthy with familiar ingredients, tofu.Add richness and creaminess with coconut milk and peanut butter!
Ingredients
Organic coconut milk 400g
Organic tofu 150g
Organic peanut butter (unsalted) 150ml
Maple syrup 100ml
How to make
1. Add peanut butter to the well-drained tofu and mix until smooth.
2. Add maple syrup and coconut milk and mix.
3. Place in the freezer to cool. Mix with air every 2-3 hours and freeze again.Repeat this 2-3 times, and when it hardens, it's done!
If it becomes too ticky, scoop it with an ice cream disher after keeping it at room temperature and serve it on a plate.Even if you top it with crushed peanuts if you like ◎