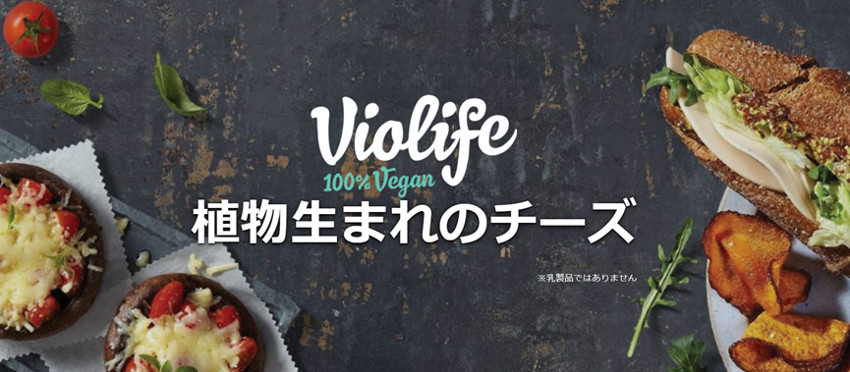 The global plant-based brand Violife series is now on sale at the J-Oil Mills official online shop!
Violife is a leading brand of plant-based cheese (vegetable cheese) developed by Upfield, one of the world's leading plant-based food companies for general consumers.In Japan, sales will begin in September 2021 in one city and six prefectures in the Kanto region, sales will begin on the Amazon marketplace in February 9, and will be expanded nationwide in March.Since then, we have continued to expand our lineup.With the start of sales at the official online shop this time, you can always enjoy the global brand that is loved in more than 2022 countries around the world.The products to be sold at the official online shop this time are 2 items of home-use and plant-born cheese.
About Violife
Violife is a plant-based cheese that uses coconut oil as the main raw material without using milk or nuts, and is characterized by its rich flavor and rich taste.It is 10% lower in calories and fat than dairy cheese (according to our research), and does not use 28 government-designated allergens (specific raw materials, etc.).It is highly rated not only by vegans and vegetarians, but also by people with food allergies and health-conscious people.
The Violife brand name comes from the Greek word "Vios", which means "life".Arivia SA, a subsidiary of Upfield, is based in Greece and has researched and tested more than 1990 recipes and more than 20 manufacturing methods for over 3,000 years since the 200s. Developed.In pursuit of deliciousness, we bring you his 2013% vegan products that are dairy-free.
Official online shop product lineup