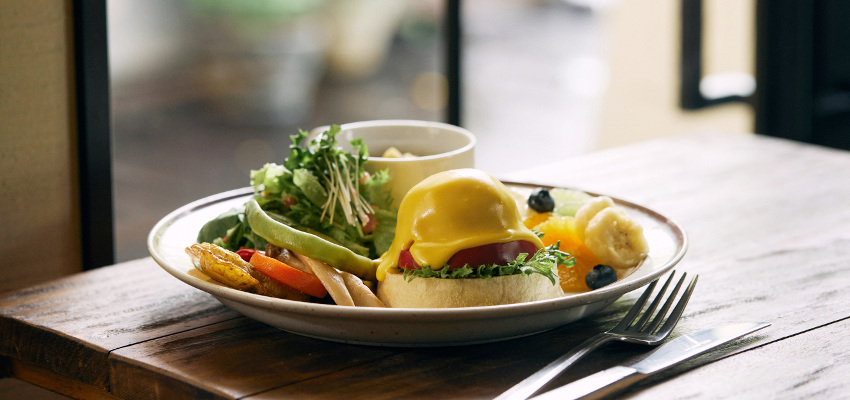 The bakery cafe "1110 CAFE/BAKERY" (Ichiichi Ichimaru Cafe Bakery), operated by Oizumi Factory Co., Ltd., where you can enjoy a special breakfast using only plant-based ingredients, will open from February 2023 (Wednesday) to 2 (Thursday), 8. ), open a limited-time shop in Dogenzaka, Shibuya-ku for two days!We offer a special plate with plenty of discerning vegetables that the chef's skill shines.
"1110 CAFE/BAKERY" will be the first store in Tokyo or outside the prefecture.
Since its opening in June 1110, 2020 CAFE/BAKERY has carefully selected only pesticide-free vegetables grown lovingly by domestic organic farmers in Kawaguchi City, Saitama Prefecture, and has prepared animal products (meat, eggs). We offer plant-based food that brings out the original umami of vegetables without using any dairy products.A cafe bakery with a new sensation, where you can enjoy plant-based food created with a unique combination of carefully selected ingredients and freshly baked bread carefully baked one by one by craftsmen in a lush garden.
Starting with the opening of this store, various activities will be held so that many people can experience the charm of plant-based food under the theme of "Eat One's Fill of 1110 CAFE/BAKERY-Meals at 1110 CAFE/BAKERY to your heart's content." We aim to open stores at various bases.
Special plate limited to 1 servings per day
It is a special plate limited to 50 meals a day, packed with popular products that have been immovable since the opening of the store.Without using butter, bacon, eggs, or chemical cooking ingredients, we have reproduced the richness, aroma, and texture of animal ingredients.Please enjoy the plant base plate where the skill of the chef shines everywhere.Price: 3,080 yen (tax included)
※The image is an image.It may differ from actual.
You can also experience pairing with fermented sparkling tea "_SHIP".
As a limited benefit for those who order, we will give you a free exchange ticket for the cinnamon roll (regular selling price: 1110 yen (tax included)), which is sold out immediately at 420 CAFE / BAKERY (Kawaguchi City, Saitama Prefecture) every day. * Expiration date: Until February 2023, 2 (Tuesday)
plate content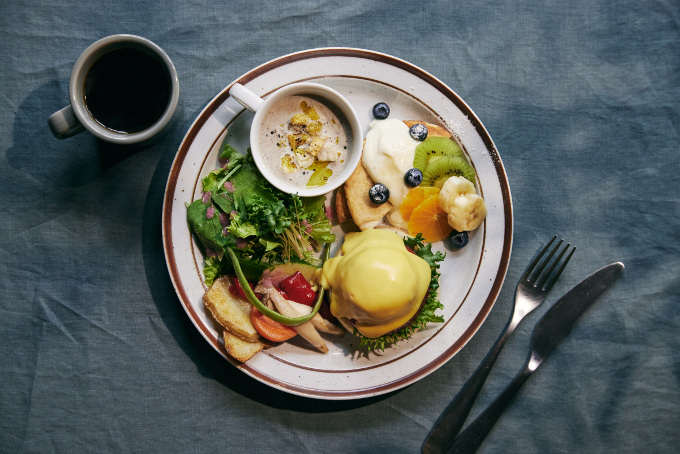 ■Veggie Benedict
Eggs Benedict is a staple breakfast.At our restaurant, we have created a rich homemade sauce "Veggie Benedict" that brings out the original taste of plenty of vegetables and vegetables without using eggs.It has been an immovable signboard product since the opening of the store.
■ 1110 Special Dressing Garden Salad
A salad made with plenty of fresh, pesticide-free vegetables delivered directly from our partner organic farm.We use homemade additive-free dressings to bring out the natural umami of vegetables.Please fully enjoy colorful seasonal vegetables.
■ 1110 Traditional TOAST
The popular bakery "1110 Pandomie" is topped with vegetable butter.We use natural yeast extracted from the peach blossoms that bloom on our premises and carefully bake every morning.You can enjoy the crispy outside and chewy inside.
■ Quiche Classic
The rich and melting texture is expressed only with plant-based ingredients.It looks and tastes like an egg quiche.It is a dish that shows the skill of the chef.
■ 48-hour aged French toast
We make a special dough to pour (cream) from vegetable milk, soak it for about 48 hours, and then carefully bake it one by one.Plenty of pesticide-free strawberries and original soy milk cream sauce are topped.
■ Seasonal vegetable potage
A potage soup made with plenty of seasonal pesticide-free vegetables.
■_SHIP KOMBUCHA ORIGINAL
Fermented sparkling tea "_SHIP" manufactured and sold by the Oizumi Factory.It is characterized by its soft mouthfeel, and has a fruity aroma derived from fermentation reminiscent of white grapes and pears.
■ Tea
1110 CAFE/BAKERY select organic tea.
1110 CAFE/BAKERY Chef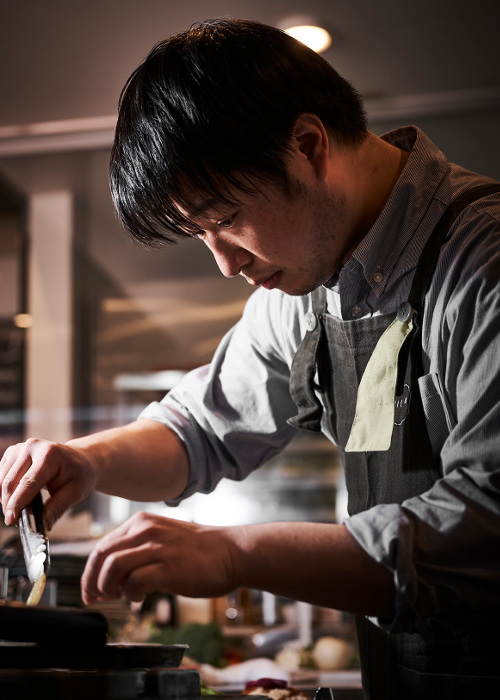 1110 CAFE/BAKERY Chef/Manager, Menu Development
Hiroyasu Nishikawa
After working at The Westin Tokyo and The Peninsula Tokyo, worked as a staff member of chef Harumi Kurihara.After working as the manager of the natural food restaurant "ecomo" in Fujisawa, he is involved in the development of plant-based menus as the restaurant's chef.
Overview of store opening
Business hours: February 2023 (Wednesday) and 2 (Thursday), 8 9:11-00:20
■ Location: 150st floor, Social Dogenzaka, 0043-1-14 Dogenzaka, Shibuya-ku, Tokyo 9-1
Access: 3-minute walk from JR/Tokyo Metro Shibuya Station, 2-minute walk from Keio Inokashira Line Shibuya Station
■Reservations: Reservations can be made using a special form on the official website.
https://1110cafe-bakery.com/
1110 CAFE / BAKERY (Kawaguchi City, Saitama Prefecture)
The concept of the store is that the three environments of "nature," "life," and "body" become "○ (maru) = beautiful," and the PLANT BASED MENU, which creates carefully selected materials with a unique combination, and craftsmen carefully bake each one in a kiln. Enjoying freshly made bread in a lush garden, everything is a new sense of CAFE & BAKERY.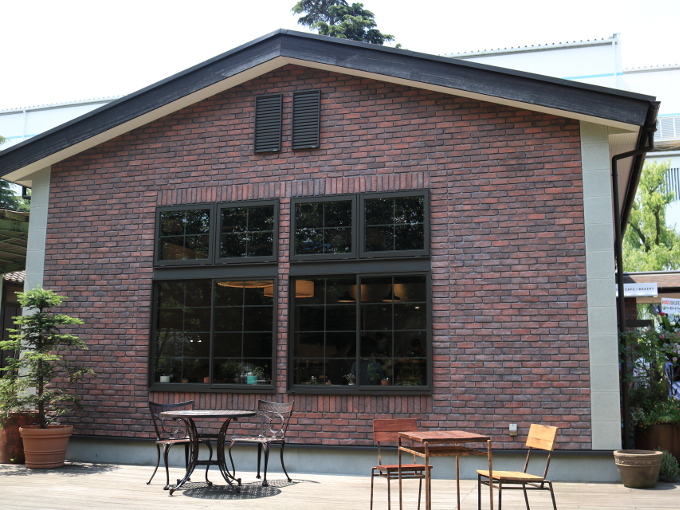 ■ Address: 332-0004-5 Ryoke, Kawaguchi City, Saitama Prefecture 4-1
■ TEL: 048-229-1085
■ Business hours: 8: 00-16: 00 (LO food and drink 15: 00 / Regular holiday: Monday * If Monday is a national holiday, the next Tuesday)
・ ALLDAY BREAKFAST (8: 00-15: 00)
・ LUNCH (11: 00-15: 00)
■ Number of seats: 34 seats (inside the store: 12 seats, terrace seats: 22 seats)
FOOD: Veggie Benedict, French toast, KNOT egg sandwich, etc.
BAKERY: 1110 ・ Bucket, Leysin, Pandomi ・ 1110, ANPAN, etc.
DRINK: Organic Americano, Organic Plant-based Latte, Organic Tea, etc.