So that you can eat vegan lunch anytime!
Tsugugoto cafe, which inherits the good things and traditions of Japan to the future, has a lunch centered on Ayurveda, Japanese obanzai and miso soup, and guilt-free white sugar and dairy products, centered on fermentation, miso soup, and connections. It has been reborn as a friendly cafe for everyone, where you can enjoy vegan, gluten-free, allergy-friendly sweets, and organic drinks.
Using traditional seasonings from miso breweries and manufacturers in various parts of Japan that the representative himself visited, the daily ichiju-sansai is made up of seasonal vegetables and rice from natural farming, organic farming, and agriculture-welfare collaboration fields. Offer a menu.In addition, Ayurvedic cuisine researcher Maki Miura, who advocates Japanese Ayurvedic cuisine that matches the climate of Japan, will be invited as food director to express the wisdom of Ayurveda and the spirituality of Japan.
In addition to bonito and chin dashi, we also offer plant-based dashi made from dried shiitake mushrooms, kombu seaweed, vegetable skins, calyxes, and seeds.
The vegan lunch, which was previously only available on Meat Free Day every Thursday, is now available any time!
Meals and sweets that are healthy to eat are also available for takeout.
[Menu example]
Ayur bean curry 1,200yen
This bean curry is recommended for vegans as it does not contain any animal-derived ingredients.A curry that makes you feel the wisdom of Ayurveda, such as cumin, cinnamon, coriander powder, garam masala, and brown sugar.
Kids space and wood deck space
The tatami room-style space is safe for mothers with babies and children, and the wooden deck space is dog-friendly and family-friendly cafes that are safe for dogs.
Food loss is also taken into consideration by actively using non-standard vegetables and fruits, soybean curd refuse, sake lees, and other ingredients that would otherwise be discarded.
In addition, this time, we have newly established an ethical shop that sells traditional seasonings such as miso and rice by weight, as well as "things" that are friendly to the earth and people. It will be a cafe where visitors can gather and stay close to their lives.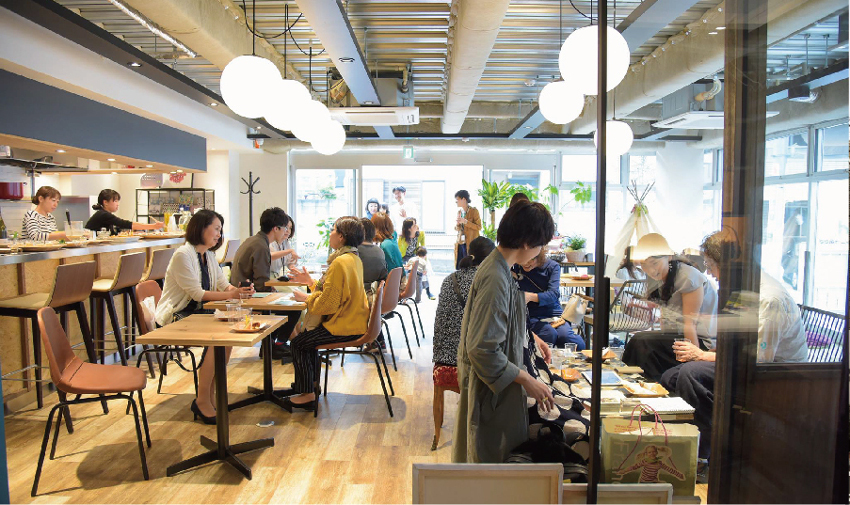 [Four kinds of kindness that tsugugoto cafe cherishes]
1. Miso soup
2.Traditional seasonings that give you a sense of the region and calendar of Japan, and ingredients that allow you to see the faces of the creators
3. Ayurveda x Japanese food and body-friendly vegan sweets based on one soup and three dishes without additives and chemical seasonings
4. Vessels that allow you to experience and feel Japan's regions
Infomation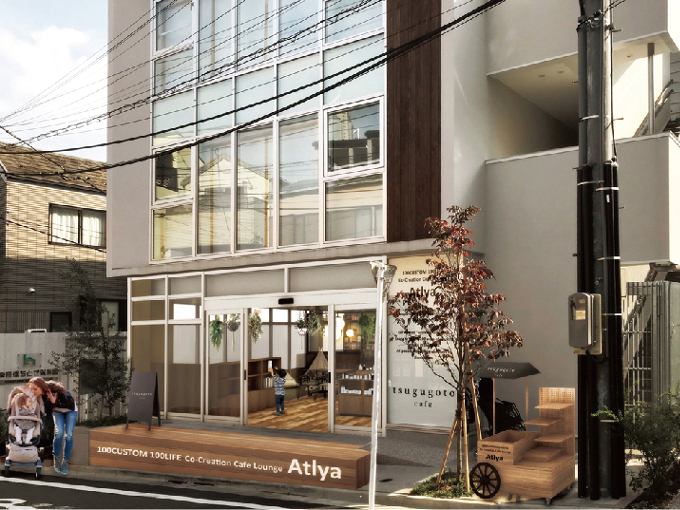 tsugugoto cafe
Address: 4-50-13 Yoyogi, Shibuya-ku, Tokyo Atlya Sangu Bridge
TEL: 03-6276-6777
Lunch: 11: 30-14: 00 (LO14: 00)
Cafe: 14: 00-16: 00 (LO15: 30)
Take-out, some eat-in: 16:00-18:00
Closed: Wednesdays and Sundays