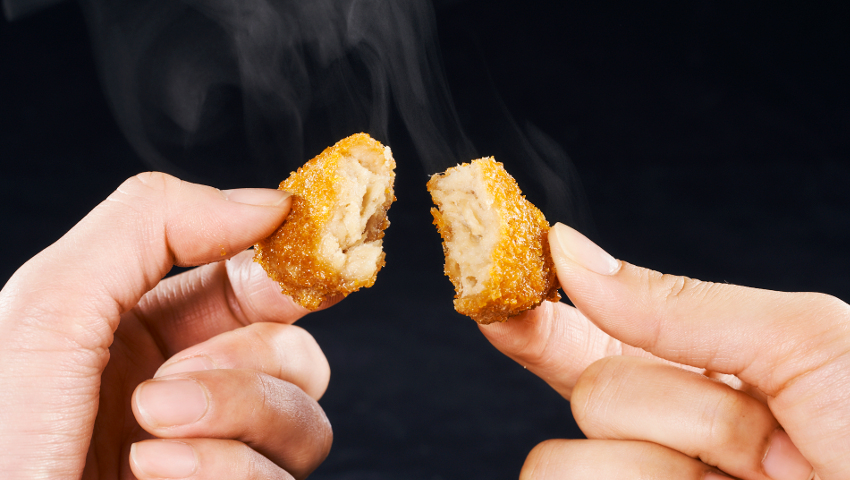 From the plant-based food brand "2foods" (Too Foods) with the concept of "healthy junk food", as a new option for junk food, plant-based chicken nuggets "Ever Chicken Nuggets" that pursue the elasticity and texture of chicken. However, on October 2022, 10 (Sunday), in addition to the 16foods online shop, Amazon, and Rakuten Ichiba, 2 2foods stores in Tokyo will start selling.It will be released at the same time as a store menu and a home-use frozen type that can be enjoyed at home.
Background of the development of "Ever Chicken Nuggets"
In recent years, due to growing awareness of environmental issues and health consciousness, plant-based foods are attracting attention.
The concept of the plant-based food brand "2foods" is "healthy junk food". We have been providing plant-based food that combines the elements of "Healthy" that we originally have.
In order to further spread the plant-based food culture, we started new product development with the desire to challenge the "alternative meat" that comes to mind when we think of plant-based food.Among them, nuggets, which are representative of junk food and loved by many people, were created with "alternative meat". Chicken nuggets are complete.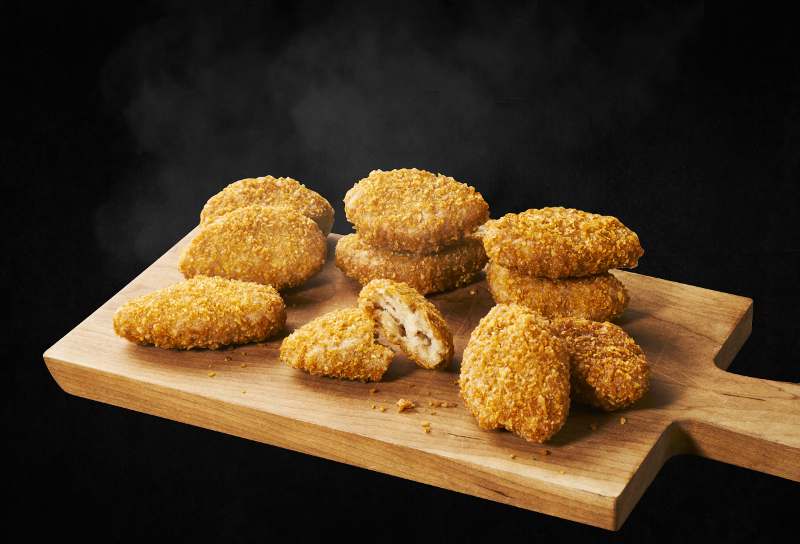 About "Ever Chicken Nugget"
2foods original plant-based nuggets with a chicken-like texture.
We achieved the elastic texture and fibrous texture of soy meat with our unique technology (domestic patent pending), and developed it after hundreds of trial productions.The batter uses corn flakes and has a crispy texture.With our unique blend of spices, we have created an addictive taste that you can't help but reach for!
In addition, one meal (1g, 100 servings) provides more than 5g of protein and dietary fiber at the same time, and is gluten-free and cholesterol-free.
The menu offered at 2foods stores is a set of 2 types of "3foods Junk Sauce" that creates a junk feeling with the image of the color of the 2foods logo.
*Freezer type not included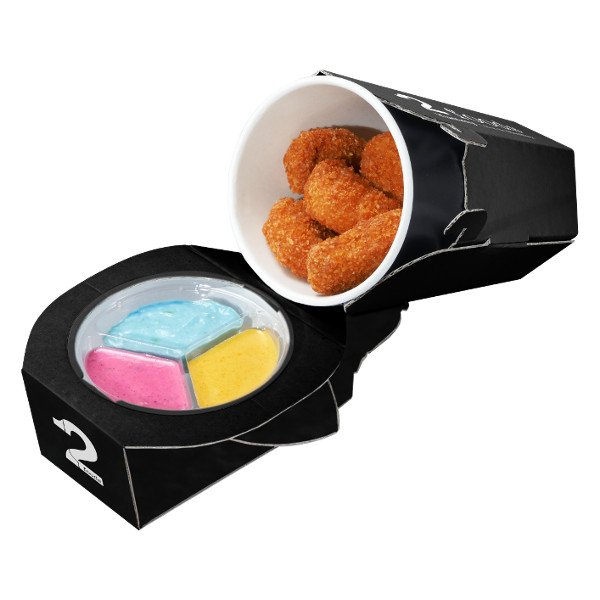 [Ever chicken nuggets (5 pieces)]
・Takeout 530 yen (tax included)
・ Eat-in 540 yen (tax included)
[2foods Junk Sauce]
◎ Yellow: "Plant-based cheddar cheese" that you can enjoy a mellow cheese feeling
◎ Pink: "Black pepper garlic mayo style" with a punchy taste and black pepper accents
◎ Blue: Refreshing "lemon tartare" where you can feel the sourness of lemon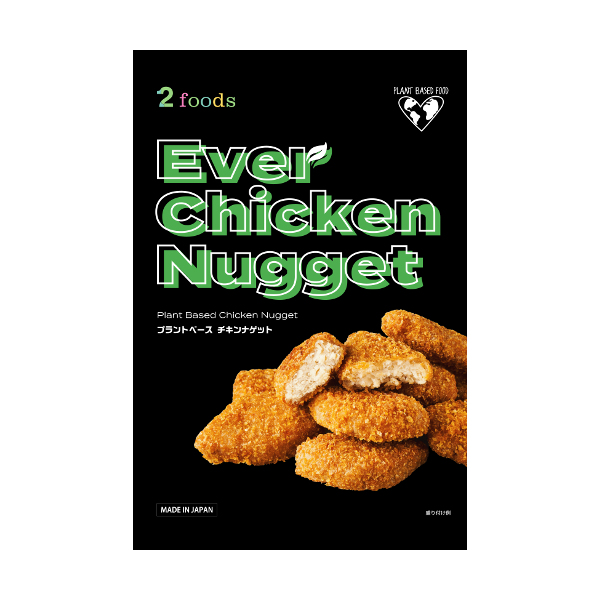 [Ever chicken nugget 500g]
Selling price:
[2foods online shop] 1,980 yen (shipping fee not included)
[Amazon] 2,280 yen (excluding shipping)
[Rakuten Ichiba] 2,280 yen (excluding shipping)
[Over-the-counter sales] 1,980 yen
Storage method: Store below -18°C.
*The frozen type does not come with "2foods Junk Sauce".
Cooking method
■ Recommended way to eat: Microwave + toaster oven
Place the frozen product out of the bag on a plate and heat it in the microwave without wrapping it.
Put the nuggets warmed in the microwave on a saucer lined with aluminum foil and heat them in the oven toaster.
*Refer to the reverse side for heating time and details.
■ When you want to eat easily: Oven toaster
Take out the desired number of frozen products from the bag, place them on a tray lined with aluminum foil, and heat them in a toaster oven.
*Time may vary slightly depending on the model of the toaster oven and the number of ever chicken nuggets.
*Refer to the reverse side for heating time and details.
■ Even more delicious with a single effort: Fry in oil
Fry the frozen product in oil at 180°C for 3 minutes.
Plant-based food brand "2foods"
2foods is a plant-based food brand from Japan with the concept of "healthy junk food".Efforts to realize an ethical society, addictive deliciousness, exciting beautiful visuals, rich scents that are appetizing, affordable price and familiar existence "Yummy", ethical such as consideration for the global environment We are disseminating a new plant-based food culture for the realization of a new society.