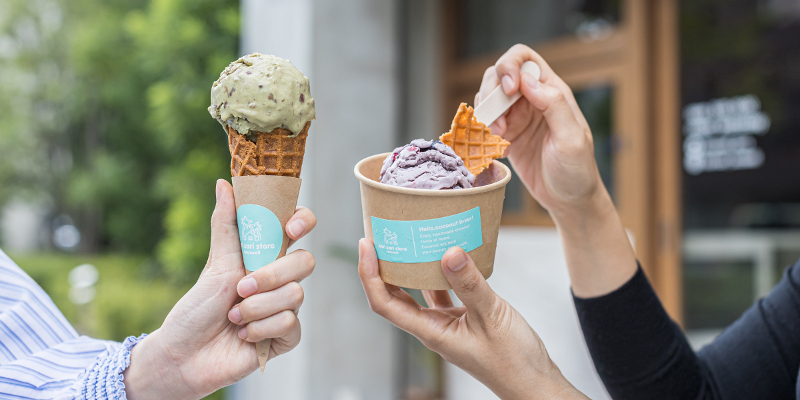 The "sari sari store" will open on September 2022, 9 (Friday), conveying the charm of coconuts that are friendly to people and the environment.We sell ice cream made only from plant-based ingredients, as well as sweets and drinks that make use of coconut's characteristics, so that everyone from children to adults can eat coconuts with a smile.In addition to Cocowell's coconut products, we also sell frozen curry and baked sweets made in the attached workshop "cocowell laboratory".We deliver delicious seasonal ingredients such as granola, fruit tarts, dressings, and the charm of coconut.
Takeout and sell coconut ice cream!
Take-out sale of plant-based ice cream using high-quality coconut milk.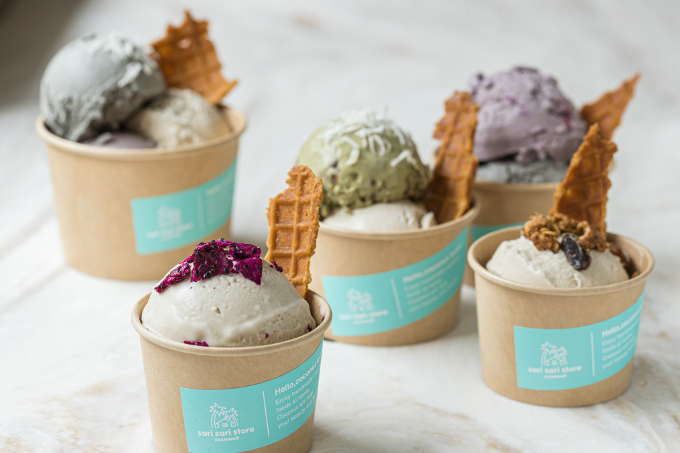 Coconut ice cream is thick and smooth.We made the most of the deliciousness of Cocowell's coconut milk.Vegan ice cream made from vegetable ingredients.No food additives such as emulsifiers or stabilizers are used.The corn is also handmade in-store using only plant-based ingredients.Original recipe of pesticide-free rice flour, coconut oil, coconut sugar and coconut flour.It's delicious enough to make you want to eat just the corn.
◎ Plain
◎ plain coconut
◎ Coco cacao
◎Spice Chai
◎ Moringa adzuki beans
◎Milky Lemon
*Flavors change depending on the season.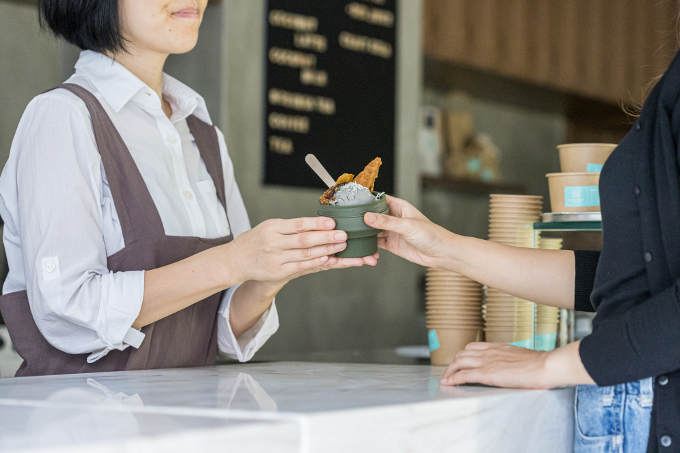 Extensive coconut drink menu
Fresh juice of vegetables and fruits that you can easily consume organic coconut MCT oil.Available in two colors, green and orange.Recommended for daily energy charge.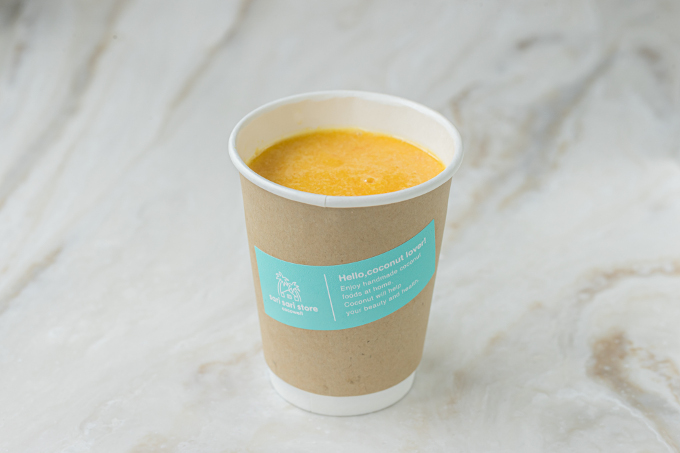 Other menu
◎ Coconut Shake
◎ Coconut oil latte
◎ Coconut milk
◎Craft cola
◎Coffee
◎Black tea
◎ Moringa tea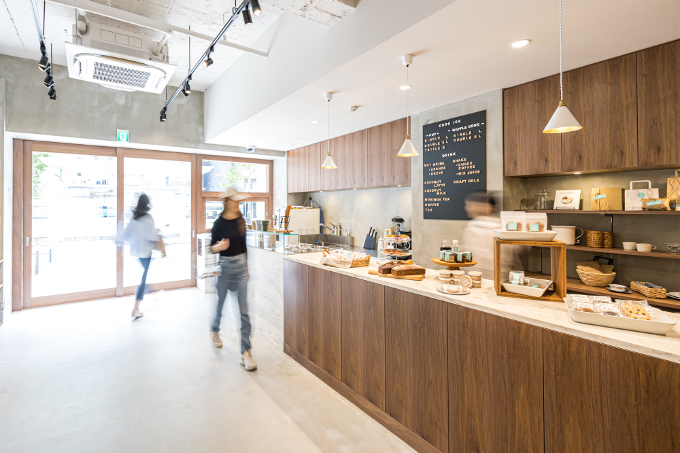 Selling Coconut Ingredients by Measure
Coconut oil and coconut sugar are sold by weight.By bringing your own containers from home, you can reduce the waste of the containers and buy only the amount you need in an eco-friendly way.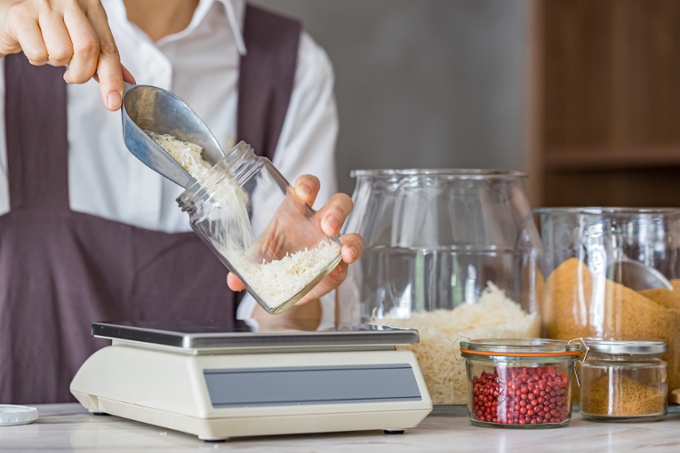 About how to use the sale by weight
◎ Please bring a container at home. (We also sell bottles and bags for those who do not have one.)
◎ Harden the coconut oil into blocks.
◎ Coconut sugar and coconut flour can be purchased from 10g.
◎In addition to coconut ingredients, NHarvest's spices, Ninoraku Chaen's Benifuuki black tea, Girls,be ◎Ambitious's moringa tea, and other ingredients from Friend Shop, which are used as ingredients for curry and ice cream We are selling by weight.
sari sari store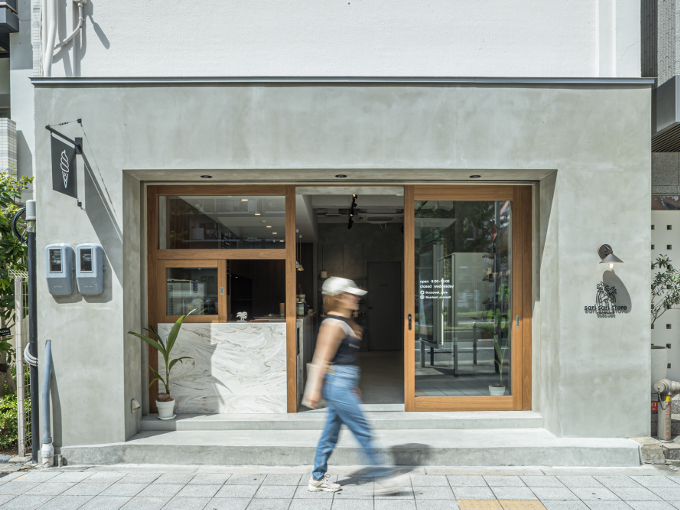 ■Business hours: 9:00-19:00
■ Closed holiday: Wednesday
Address: 2-2-2 Saiwaicho, Naniwa-ku, Osaka-fu, Cocowell Headquarters 1F
■ TEL: 06-6568-5577
Access: 3 minutes walk from Osaka Metro Sennichimae Line "Sakuragawa Station", 10 minutes walk from Osaka Metro Sennichimae Line "Namba Station", 5 minutes walk from Hanshin Namba Line "Sakuragawa Station", 10 minutes walk from JR West "JR Namba Station", Kintetsu 10 minutes walk from Nara Line "Osaka Namba Station"