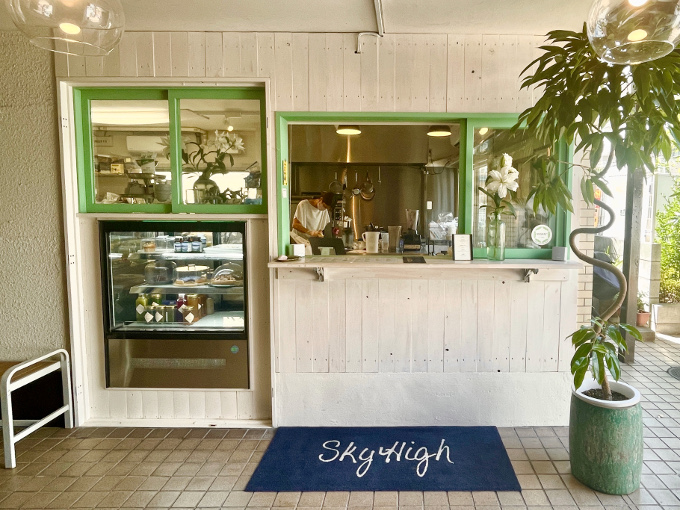 Sky High Juice Bar offers plant-based juices and sweets made with carefully selected organic and indigenous vegetables under the theme of 'soothing the senses with the vitality of plants'.
The owner Mami, who has been a vegetarian since childhood, opened the first "Sky High" store in Aoyama in 2012 based on her experience in vegan and raw food, which she learned while living in New York. From May 1, we have moved our base from Aoyama to Daikanyama.
Based on the recipes and customer feedback that have been nurtured at the Aoyama store for 10 years, we will expand the environment and the sharing of thoughts to deliver "food that is gentle and energizing to the body" more easily.
SKY HIGH DAIKANYAMA
Address: First Mansion Nanakubo 150F, 0032-19 Uguisudani-cho, Shibuya-ku, Tokyo 18-1
Business hours: 10:18 to XNUMX:XNUMX (business hours may change on holidays)
Closed holiday: irregular holiday
TEL: 070-9005-8310
Food menu
The concept is "more casually delicious vegan food".We will develop an eco-friendly vegan and gluten-free food menu."Junk, but not junk" vegan food that makes the best use of the deliciousness of the ingredients themselves, with fresh and powerful vegetables procured from contracted farmers.Taste, color, and aroma... Feel the vitality of plants with your five senses and enjoy a meal that pleases your body.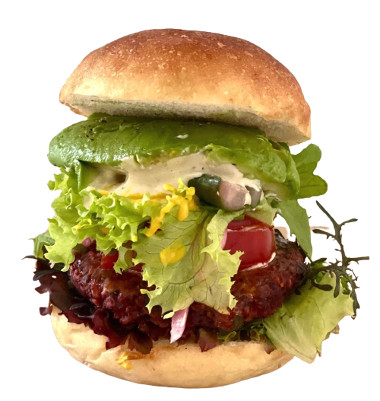 ■VEGAN BURGER
No animal products
Vegan Burger ¥1,500~
A vegan burger made with fresh organic vegetables, black beans, mushrooms, and beets.The aroma of homemade vegan cheese and smoked ketchup will whet your appetite.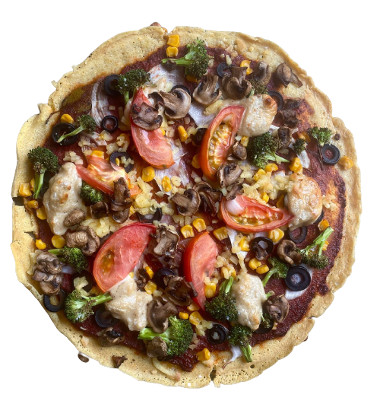 ■VEGAN GLUTEN FREE PIZZA
No Animal Food / Wheat Free
Vegan/Gluten Free Pizza 1piece ¥650 / Whole ¥3,500
The crunchy crust made with beans instead of wheat contains protein and is nutritious.Topped with homemade vegan cheese and fresh vegetables.A pizza that is great for your body and doesn't make you feel heavy after eating.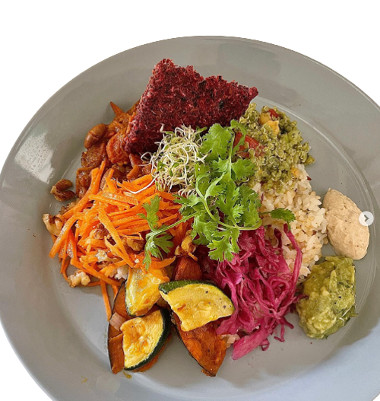 ■ BUDDA BOWL
No Animal Products / No Wheat
Buddha Bowl ¥1,600
A bright Buddha bowl topped with chewy brown rice and a deli made with fresh vegetables.Also pay attention to the variety of toppings such as veggie crackers and vegan meatballs made from squeezed juice pulp.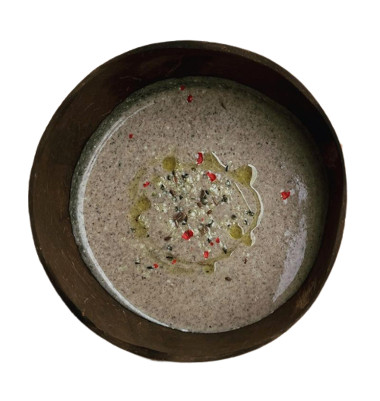 ■VEGAN SOUP & CURRY
No Animal Products / No Wheat
There is also a menu of soups such as soups and curries that use seasonal vegetables.Soups and curries that are rich in nutrition and flavor using plant-based blended milk, herbs, spices, and superfoods.Hot and cold to warm and condition the body from the inside regardless of the season.
Sweets menu
◎ORGANIC VEGETABLE Organic and native fresh vegetables
◎NON-GMO non-genetically modified
◎GLUTEN FREE Wheat-free
◎VEGAN animal food nonuse
◎RAW unheated
◎PLANT BASE
◎SUGAR FREE
◎HOME MADE
◎NO ARTIFICIAL COLORS, PRESERVATIVES, FLAVORS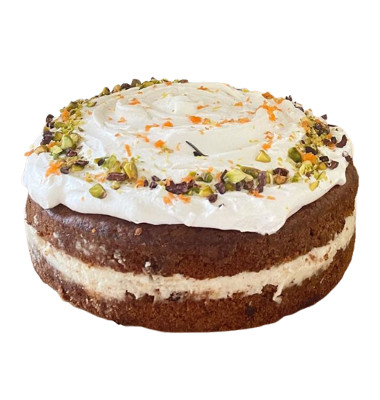 ■ CARROT CAKE
Vegetarian / Gluten Free / No White Sugar
Carrot cake ¥900~
Organic carrot and ginger candy, carrot cake with plenty of spices.Vegetarian and gluten-free with a fluffy texture of rice flour and cage-free eggs.Topped with plenty of RAW frosting that is addictive with just the right amount of sweetness.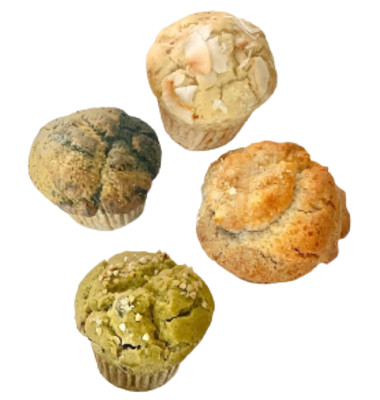 ■VEGAN GLUTEN FREE MUFFIN
No animal products / no wheat / no white sugar
Vegan/gluten-free muffin ¥500~
Vegan and gluten-free baked sweets that have been popular since the days of the Aoyama store. The most popular muffin is made with rice flour and is fluffy and moist.American size of great satisfaction.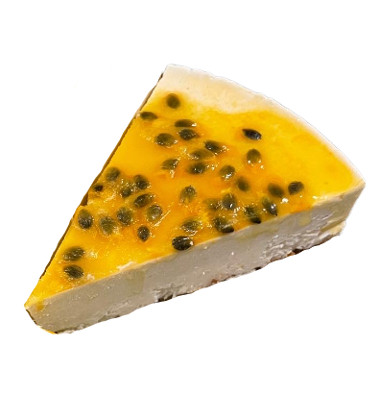 RAW CHEESECAKE
Animal food-free / Plant-based / White sugar-free
Raw cheesecake ¥1,000~
A refreshing RAW cheesecake made with vegan cheese.The sweet and sour sweetness with plenty of passion fruit sauce is addictive.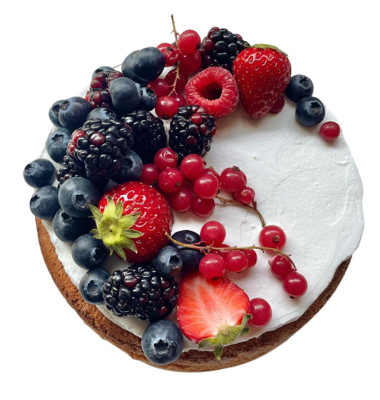 ■SPECIAL CAKE ORDER
A special order cake perfect for birthdays and anniversaries.Upon request, we can make arrangements for allergies, vegan, gluten-free, egg use, etc.On your special day, enjoy sweets that are good for your body and mind.
Workshop event
Precisely because we are living in an era where it is easy to fluctuate, we provide an opportunity to turn our attention to physical and mental energy that cannot be cleared by food alone.Sky High has grown for 10 years, plants that delight the soul and the power of the earth in a new form.Through various events, we will provide you with tips on how to enrich your mind as well as your body.
■ CACAO CEREMONY
"Cacao" has been drunk as a sacred offering to God since BC.In the sacred ceremony "Cacao Ceremony", which has been passed down since the Mayan civilization, it has been drunk as a sacred drink while music is played.In modern times, it is attracting attention as a mindfulness drink for meditation and calming the mind, mainly in Europe and the United States.At Sky High, the day keeper (the holder of the Mayan calendar and its prophecy) uses the precious Guatemalan "Criollo" cacao drink "CACAO JUNAJPU", which is handmade based on the calendar of the Mayan calendar. We will hold a ceremony experience event.In an unstable era, it is an experience to stare at the easily fluctuating mind and thoughts and enjoy the time of "just being here" with a cacao drink.