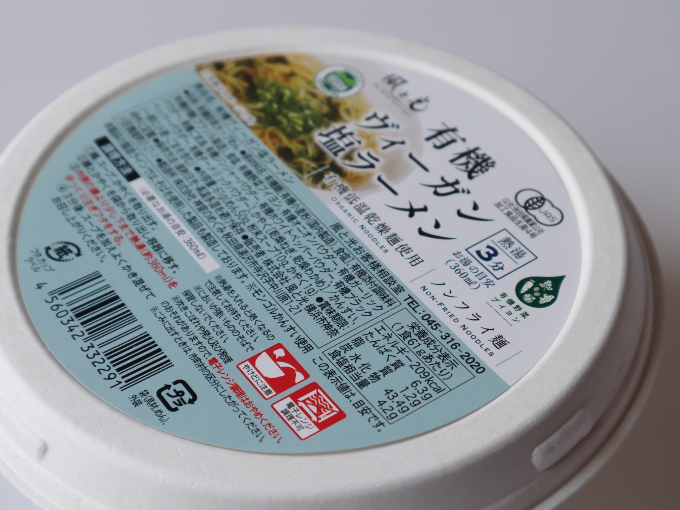 Introducing a new flavor from Kaze to Hikari's organic vegan cup ramen!"Organic vegan salt ramen" has been newly released following the soy sauce ramen.
Organic & Vegan Certified
3 minutes after pouring boiling water!Newly released "Organic Vegan Shio Ramen" cup noodles that can be eaten anytime, anywhere.
Fragrant Kyoto Kujo green onions and seaweed are attached to the ingredients.For the soup, we used "organic vegetable bouillon" instead of yeast extract to bring out the flavor of the salt.The organic dried noodles were commercialized through extensive research and efforts by the craftsmen who make Inaniwa udon, a specialty of Akita Prefecture.These non-fried noodles are dried at a low temperature for a long time, and the noodles are often entwined with the soup made with special salt.
No animal ingredients used.In addition to the organic JAS certification mark, we have also acquired vegan certification.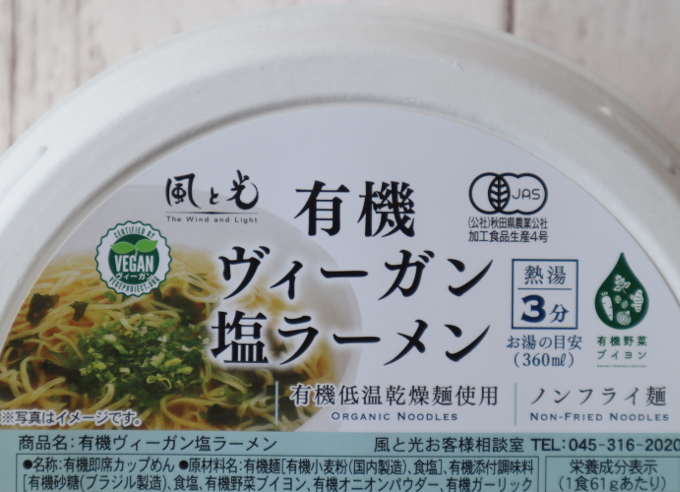 Environmentally friendly container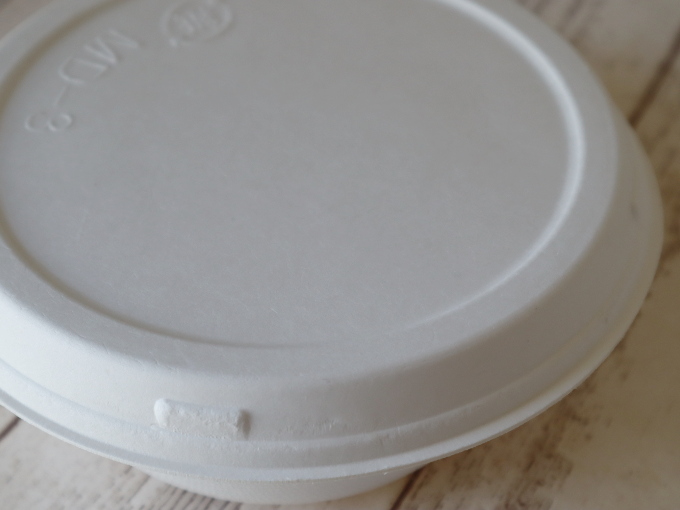 Considering the environment, the container and lid are made of paper material.
Cooking method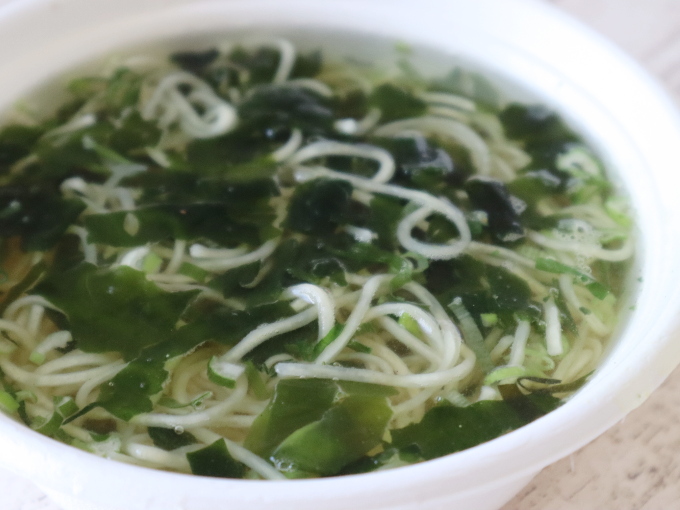 1. Take out the noodles, soup, and kayaku.
2. Remove the noodles and yakitori from the bag and transfer to a container.
3. Pour slowly (approximately 360ml) slightly below the inner line and cover with a lid.
After 4.3 minutes, add the soup and stir well before serving.