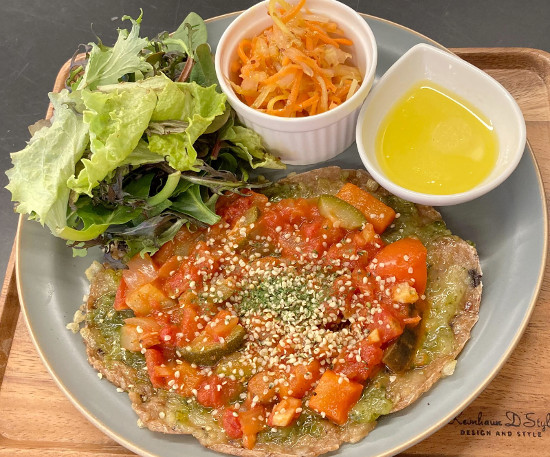 "Oizumi Factory NISHIAZABU" has started selling "Achaomai PIZZA", a plant-based and gluten-free pizza that uses enzyme brown rice.
* Sales price: 1,100 yen (tax included) Only available at the store
Enzyme brown rice sheet Achaomai
"Enzyme brown rice sheet Achaomai" is a gluten-free food made by processing enzyme brown rice into a sheet.It is characterized by its chewy texture and responsiveness.Additive-free, pesticide-free / dairy products, eggs, sugar-free plant-based and organic ingredients.
What is "enzyme brown rice"?
Brown rice and red beans are cooked and fermented for 3 days.By fermenting
◎ The brown rice has a soft texture, is easy to digest, and is gastrointestinal-friendly.
◎ Enzymes in brown rice become more active and nutritious.
Topped with homemade ratatouille and ashitaba sauce
Homemade ratatouille with plenty of organic vegetables and ashitaba sauce are used for toppings.
Ashitaba (Ashitaba) has enough vitality to sprout tomorrow even if it is picked today.It is a perennial plant of the Umbelliferae family native to Japan and has been used as a medicinal herb since ancient times.It has a strong medicinal effect and is characterized by containing polyphenols, vitamins, minerals and dietary fiber in a well-balanced manner.
Oizumi Factory NISHIAZABU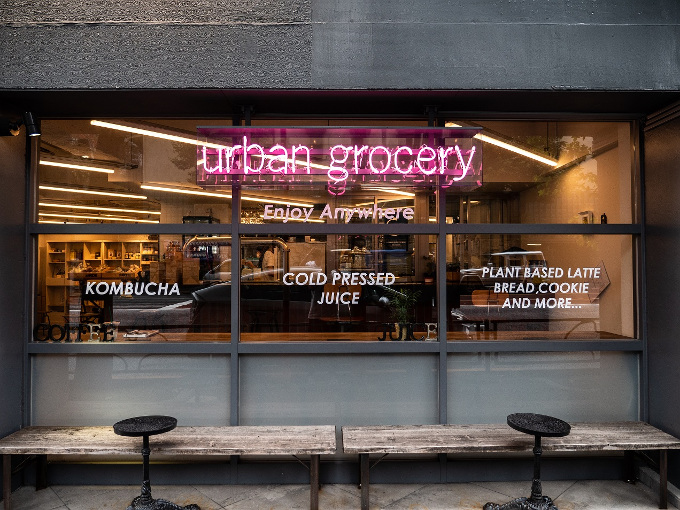 It is a place where customers can easily touch and stop by organic and plant bases.The store offers seasonal organic vegetables and grocery products, "KOMBUCHA_SHIP" using domestically produced natural ingredients, cold pressed juice, and plant-based menus.
[Oizumi Factory NISHIAZABU]
Location: 106-0031-2 Nishi-Azabu, Minato-ku, Tokyo 13-13
Business hours: Monday to Saturday 9:00 to 20:00 (last order 19:30)
Sundays and public holidays 9:00 to 18:00 (last order 17:30)
Regular holidays: Open all year round, closed in summer, closed in winter
TEL: 03-6427-4749
URL: http://oks-nishiazabu.com