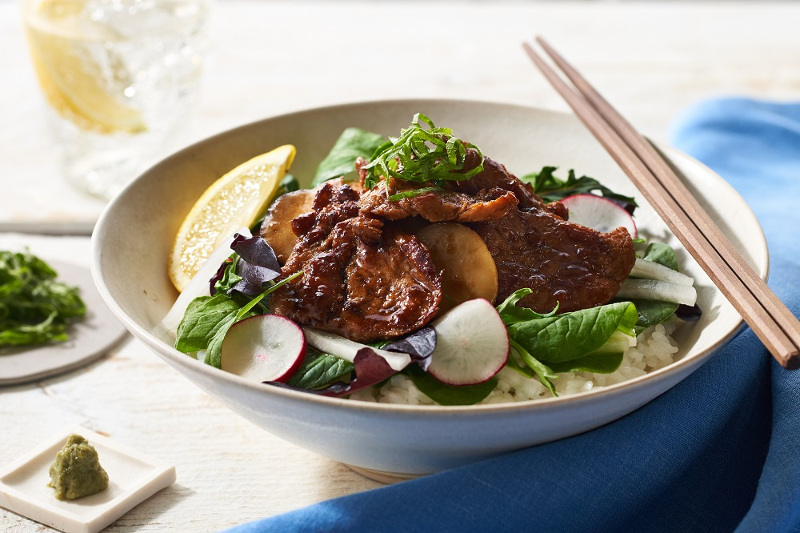 The vegan meal kit brand "Purple Carrot" will sell the meal kit "NEXT Harami Bowl" using the plant-based grilled meat "NEXT Harami 1.1" developed by Next Meets Co., Ltd. on Thursday, April 2022, 4. ) To start.
A guilt-free bowl menu that is kind to the earth and the body is born

Korona-ka has attracted attention for its body- and mind-friendly diet, and with the growing health consciousness, plant-based diets that are "healthy and full of vegetables" are gradually expanding.Furthermore, in order to suppress the generation of greenhouse gases due to livestock, plant-derived foods such as meat substitutes and dairy products are lined up in supermarkets, and restaurants and convenience stores announce menus one after another. You can also see the increase.
In April 2022, the "Revised Global Warming Countermeasures Promotion Law" (Revised Warm Countermeasures Law) was enforced, and in order to deal with climate change issues, which have become a global issue, a "decarbonized society" will be realized. It is expected that food initiatives aimed at will become more active.
The collaboration menu between Purple Carrot, which has developed more than 80 types of plant-based meal kit menus, and Next Meets, which commercialized plant-based yakiniku, is guilt-free, contrary to what it looks like.We have developed it with a focus on deliciousness, color, nutritional balance, and above all, "a taste that is a bit different from yakiniku" so that you can easily have a satisfying meal while being healthy with plenty of vegetables.In addition, it is an earth-friendly menu that leads to an 80% reduction in greenhouse gas emissions compared to using beef skirt steak.
* Functional unit: "NEXT skirt steak bowl" (for 2 people)
System boundary: Raw material procurement-disposal / recycling (Oisix Ra Daichi survey as of March 2022)
Product to be evaluated: Harami bowl using NEXT skirt steak made from soybeans
Baseline scenario: US beef skirt steak bowl
About Next Meets Co., Ltd.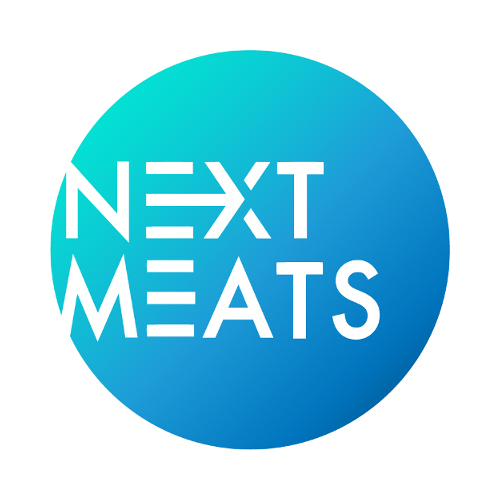 Established in June 2020 to combat global warming and the food crisis with the philosophy of "not ending the earth."We are conducting research and development of meat substitutes, achieving listing in the United States in the 6 months since our establishment, and expanding our business in Japan and overseas with an overwhelming sense of speed.In addition to vegetable grilled meat, we have a lineup of beef bowls, chicken, burgers, pork, as well as tuna types, milk, eggs, etc.It is offered at supermarkets, restaurants, and hotels.
In addition to Japan, we are expanding globally to 10 overseas countries such as the United States, France, Singapore, Taiwan, and Hong Kong, and our products will be upgraded as needed.In collaboration with a famous chef, we are developing recipes unique to meat substitutes, continuing to evolve unstoppably, proposing new food options and challenging the world in order to pass on a better global environment to the next generation. ..
NEXT skirt steak bowl
■ [Vegan] NEXT Harami Bowl
Sale period: Thursday, December 2022, 4 7:10 to Thursday, December 00, 4:14
Price: 2 yen (tax included) for 1,501 people
The taste is different from ordinary yakiniku!"NEXT Harami 1.1", which has a firm texture and is healthy, is matched with vegetables and an appetizing scented sauce.Finished in a bowl that is kind to the earth and the body.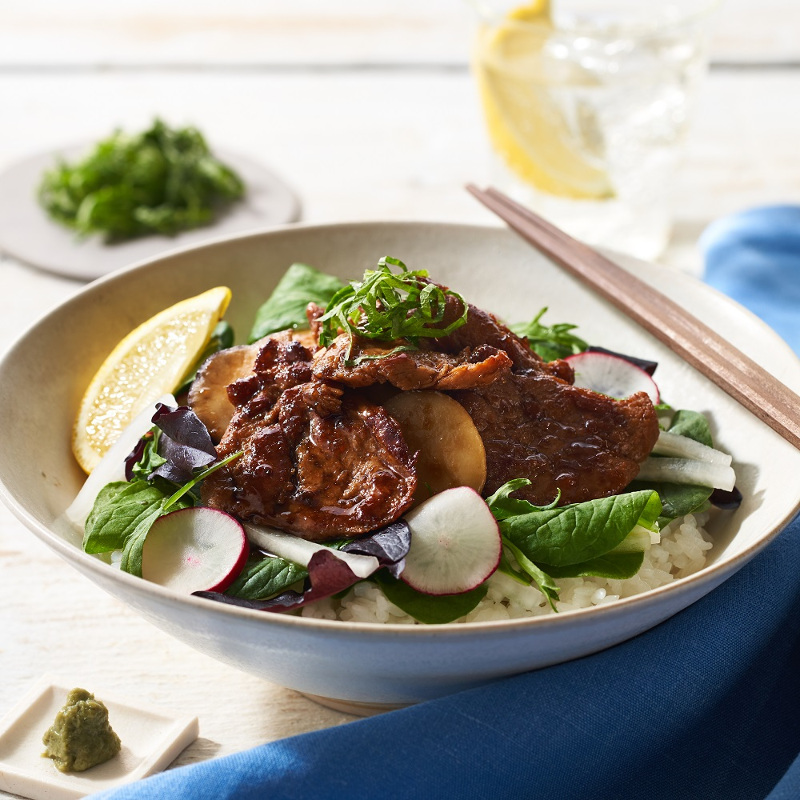 About Purple Carrot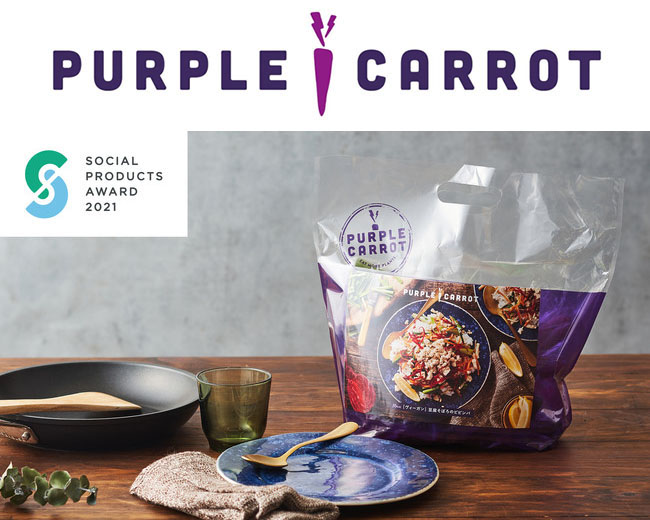 Purple Carrot is a vegetable-based meal kit brand that anyone can realize "EAT MORE PLANTS".A meal kit that allows people who usually enjoy meat and fish to easily realize a plant-based meal at home in 20 minutes will receive all the ingredients and recipes, so no difficult knowledge or time is required.
2019年10月より70種類を超えるメニューを開発し、「ヘルシーで野菜たっぷり」が叶うミールキットの出荷数は累計120万食以上※1、Purple Carrotコースの登録者数は1.8万人※2を超え、一層その支持を広げています。2021年2月には『ソーシャルプロダクツ・アワード2021』にて持続可能な食生活を提案している点が評価され「ソーシャルプロダクツ賞」を受賞しました。
* 1: Cumulative shipment of Purple Carrot meal kits from November 2019 to February 11
* 2: Total number of registered users of Purple Carrot course started in February and November 2020