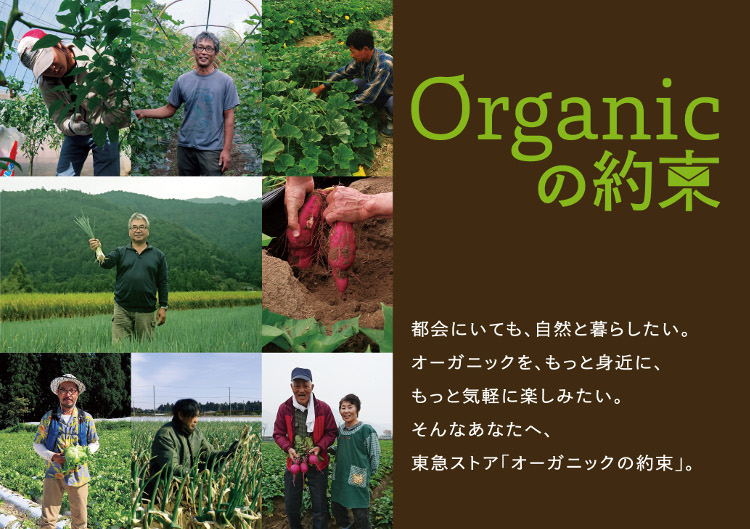 Tokyu Store Corporation has started developing a new brand "Organic Promise". With the concept of "making organic products more familiar" from the desire to "enjoy organic agricultural products as a familiar presence in our daily lives," we have started developing this brand.
Letter from the producer
You can read the letter from the producer by scanning the special QR code attached to each product.It is possible to send a reply from the consumer to the letter from the producer.You can also enjoy communication with the producer.In addition, the brand homepage also introduces products and producers, and makes efforts to raise awareness of environmental contribution.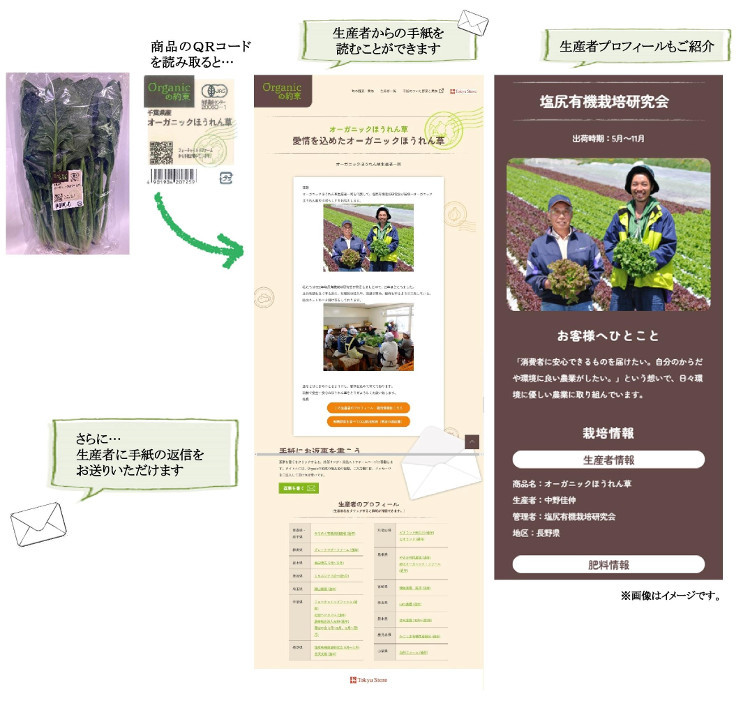 ■ Stores: All Tokyu Stores and Presses stores (excluding food stations) Fruit and vegetable section
■ Items handled: General fruits and vegetables (vegetables and fruits)
* Some products are different depending on the season.
I tried!
It is publicized with unified price cards for the "Organic Promise" brand and POPs that make the sales floor stand out.I was able to read a letter from an organic vegetable producer, so I immediately tried it with the vegetables I bought.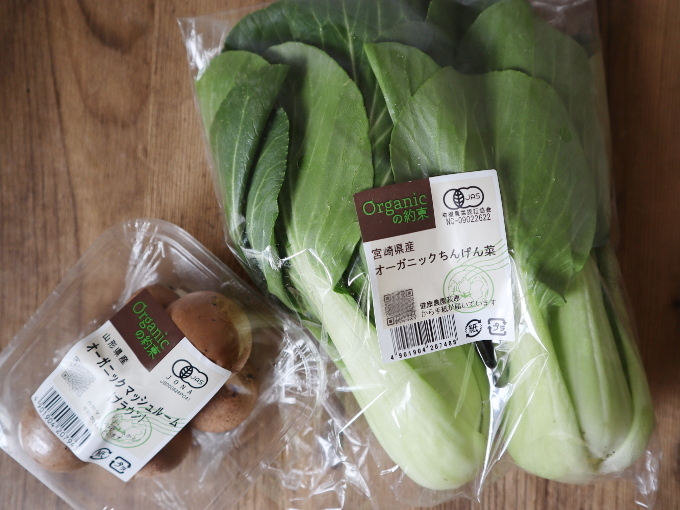 When you scan the QR code attached to the product with your smartphone, you will be taken directly to the page where you can view the message of the producer of the product.In addition to reading letters from producers, you can also send replies from consumers, enabling two-way communication rather than one-way communication.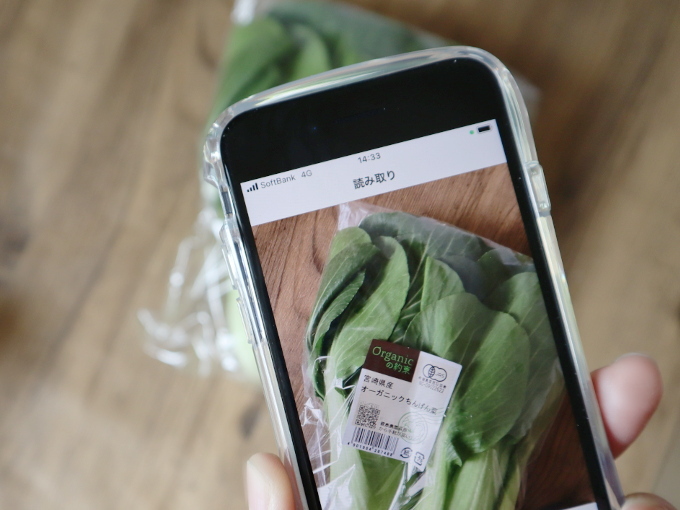 You can also check the producer profile (producer name, cultivation area, etc.) and cultivation information (fertilizer information, control information, etc.).You can easily check the place of origin on the package, but what kind of fertilizer are you using, for example?Are you using green manure, fertilizer derived from livestock manure, etc. or not?What kind of measures are you taking to control pests?Is it using natural substances or not, or is it control using natural enemies such as insects and microorganisms?Where did this vegetable we eat come from and how did it grow?You can know.
* As of March 2022, some items are "under confirmation".