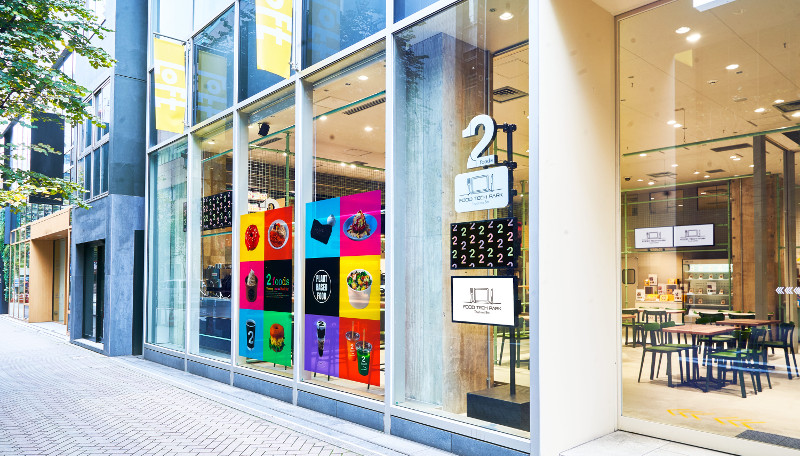 Plant-based food brand "2foods" (To Foods) with the concept of "healthy junk food" will open its second flagship "2foods Ginza Loft Store" in Japan on November 2, 2021 (Monday)!We will disseminate plant-based foods originating in Japan to Japan and the world. 11foods Ginza Loft store has a wide range of "plant-based sweets" that do not use animal ingredients. We offer a total of about 2 types of lineup, including original sweets that combine "warm" and "cold", which are newly introduced as 2foods, sundae, soft serve ice cream, and standard colorful donuts.Sweets are also recommended as souvenirs from Ginza.You can also take out assorted in a special box.
Disseminating plant-based foods originating in Japan to Japan and the world
In recent years, due to the growing global health consciousness and ethical consciousness, interest and needs for plant-based (plant-derived raw materials) are increasing not only in food but also in all fields such as fashion and daily necessities.Overseas, celebrities and celebrities, mainly in Europe and the United States, disseminate information about plant-based diets, attracting attention as a familiar culture and as a food option. "2foods" aims to spread as a culture in Japan as in Europe and the United States, and as a plant-based food brand originating in Japan, as a place to disseminate information both domestically and internationally, as the sixth and second flagship store in Japan. "6foods Ginza Loft store" will open.
"2foods Ginza Loft store" menu
We mainly offer plant-based sweets such as donuts and sundaes, as well as plant-based food menus such as salads and curries, and drink menus.We also have an original children's plate that children with food allergies can enjoy with peace of mind, so you can enjoy it in various situations such as lunch and breaks during shopping.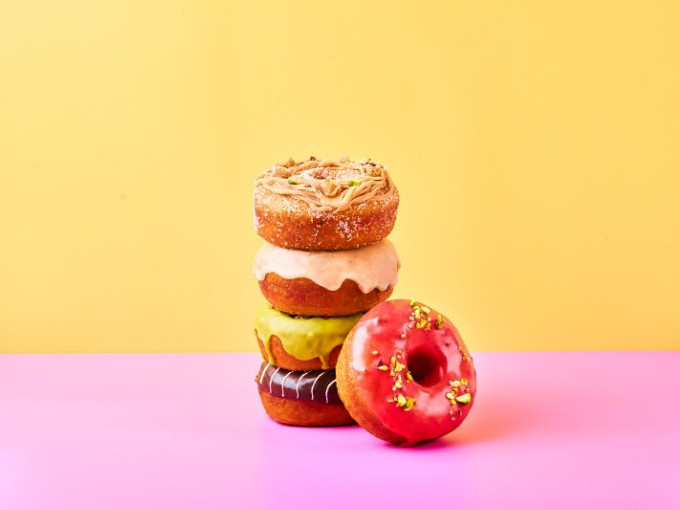 ■ 2foods original plant-based donuts
An original plant-based donut that is popular with 2foods and does not use animal ingredients.A sweet donut that is kneaded from flour in-house and aged by low-temperature fermentation for a long time to create a fluffy donut with a deep wheat flavor.
[7 types in total] Raspberry Pistachio / Mont Blanc / Maple Chocolate Nuts / Pistachio Wreath / Matcha An Butter / Mango & Passion / Plain
Takeout: 356 yen (tax included) ~
Eat-in: 363 yen (tax included) ~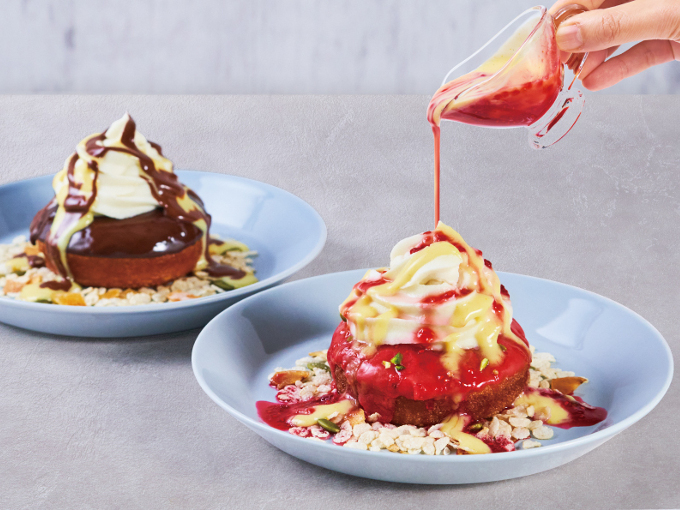 ■ Hot & Cold Sweets
"Warm" x "Cold" luxury sweets with cold soft serve ice cream on warm donuts.By warming it up, the outside is crispy, the inside is fluffy, and the plant-based soft serve ice cream that melts slowly goes well together.Accented with the texture of granola scattered around. Please enjoy with plenty of two-color sauce.
7 kinds of donuts x 3 kinds of soft serve x 2 kinds of sauce
Takeout: 842 yen (tax included) ~
Eat-in: 858 yen (tax included) ~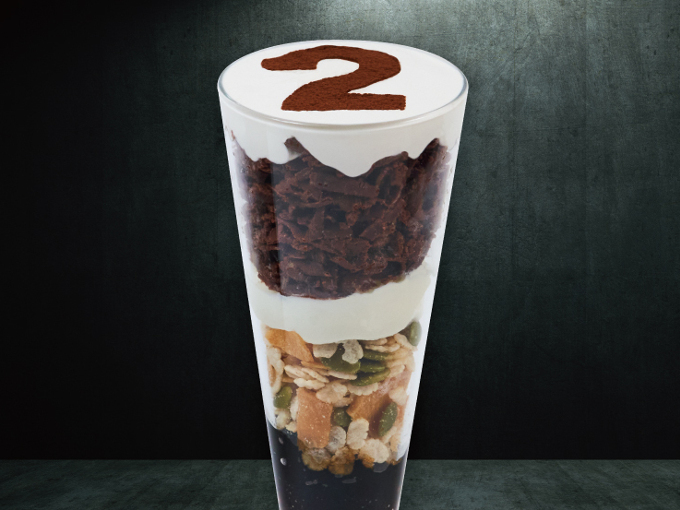 ■ Shaving Gateau Chocolate Sunday
A plant-based chocolate sundae that boldly cuts gluten-free rich gateau chocolate without using animal ingredients and white sugar.Milky soft serve ice cream, homemade flakes, and elastic coffee jelly are overlaid with shaving gateau chocolate, which is very popular in 2foods, and topped with rich soy milk whipped cream.You can enjoy various flavors and textures without feeling guilty.
* Chocolate, which is the raw material of this product, does not use dairy products, but milk is listed as an allergen because contamination is unavoidable in manufacturing.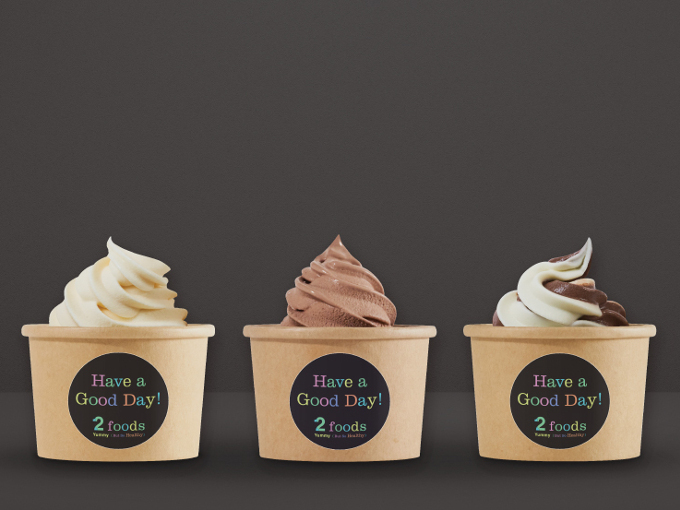 ■ Plant-based soft serve * Limited to Ginza store
A plant-based soft serve ice cream with a rich and smooth mouthfeel.No animal-derived ingredients are used, soy milk and oat milk are added to coconut to achieve a milky flavor close to that of milk.A dessert with a refreshing aftertaste, mellow vanilla and high cacao.
[3 types in total] Vanilla / Chocolate / Vanilla & Chocolate
Takeout: 470 yen (tax included)
Eat-in: 480 yen (tax included)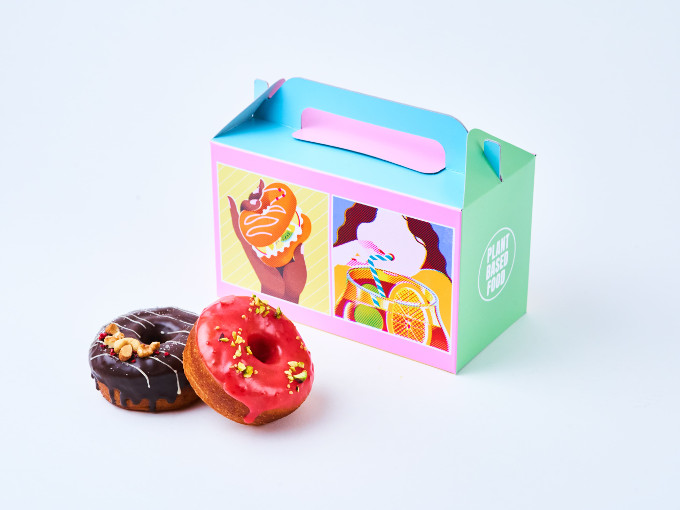 ■ 2foods Ginza Loft store Souvenir box
2foods We have a special box where you can take away the popular sweets from the Ginza Loft store.The box illustration is designed by up-and-coming illustrator "Ichijoru" who also designs posters for 2foods Shibuya Loft store and 2foods original mugs, and is pop and bright, making it a design that makes you want to carry it around in the city of Ginza. rice field.
* Limited to those who purchase 4 sweets.
Eat-in limited: 780 yen (tax included)
Overview of "2foods Ginza Loft Store"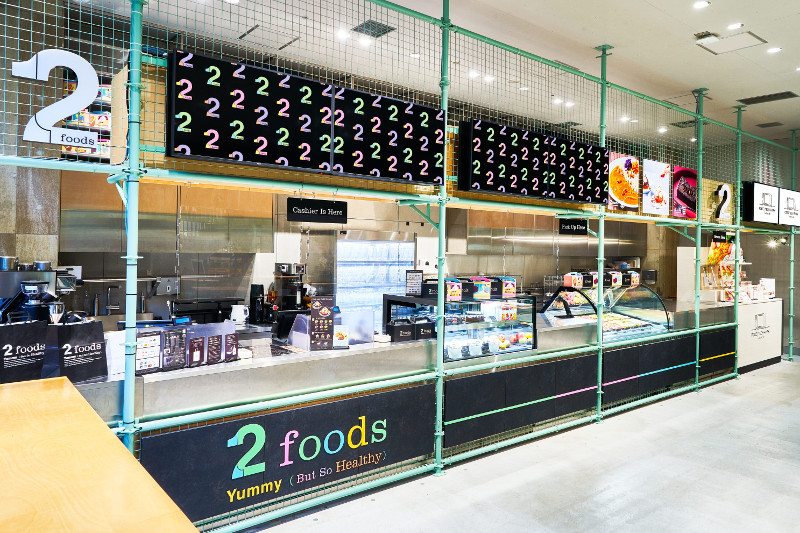 2foods Ginza Loft store
Address: Ginza Loft 104st floor, Ginza Belvia Building, 0061-2-4 Ginza, Chuo-ku, Tokyo 6-1
TEL: 03-3528-6811
営業時間:月~土 11:00~21:00(L.O.20:00)/ 日曜 20:00(L.O.19:00)
* Business days and hours are subject to change to prevent the spread of new coronavirus infection.
Regular holiday: According to Ginza Loft
Number of seats: 38 seats
Plant-based food brand "2foods"
2foods is a plant-based food brand from Japan with the concept of "healthy junk food".Efforts to realize an ethical society, addictive deliciousness, exciting beautiful visuals, rich scents that are appetizing, affordable price and familiar existence "Yummy", ethical such as consideration for the global environment We are disseminating a new plant-based food culture for the realization of a new society.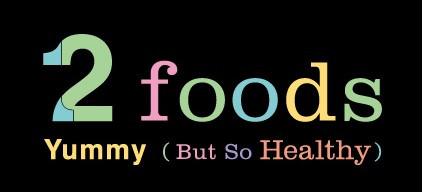 2foods Ginza Loft store "Food Tech Park"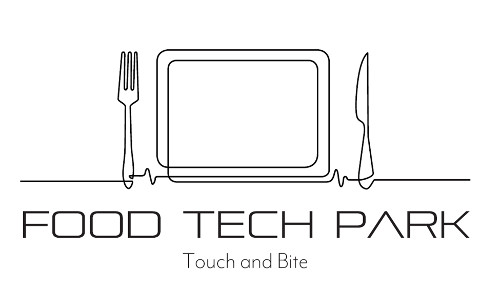 At the 2foods Ginza Loft store, we will permanently set up "FOOD TECH PARK" where you can experience the latest food tech brands selected from all over the world, such as global food tech brands and popular startup brands.This will be the second store to open following the Shibuya store, and we plan to present five brands when it opens.
You can learn about the attractiveness, background, and feelings of each ethical and sustainable product through the tasting of the exhibited products and the contents such as videos in the tablet placed for each product.
▽ "FOOD TECH PARK" official website
https://foodtechpark.jp/