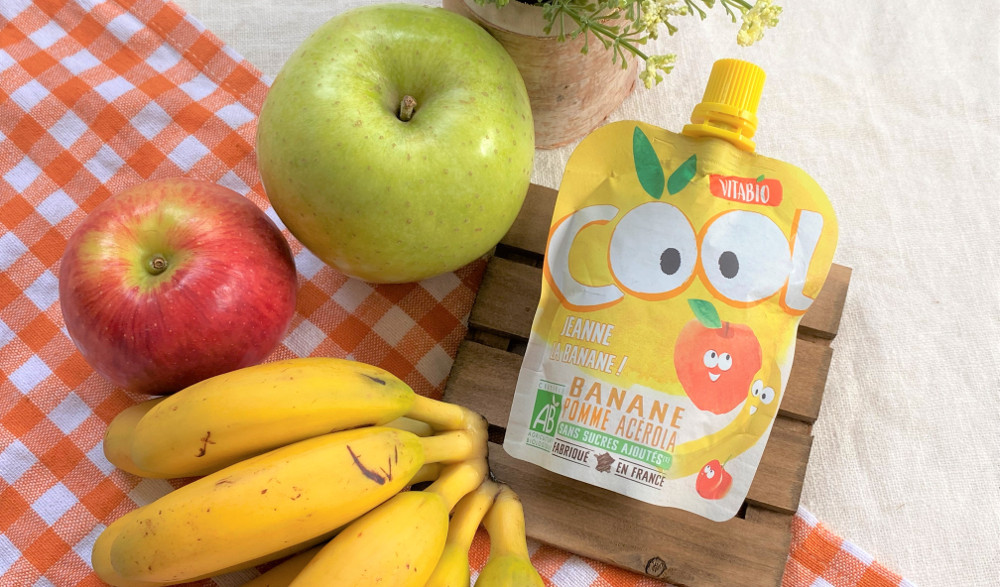 Introducing apple banana flavor to the cool fruit of French organic food brand "Vitabio"!
Vitabio Cool Fruit is a smoothie made entirely from organic fruits.No sugar used.With a refreshing sweetness, it can be enjoyed by both small children and adults.Perfect for light meals and snacks!A drinkable size that is convenient to carry.It's also nice to open the cap and drink as it is.
Cool fruit apple banana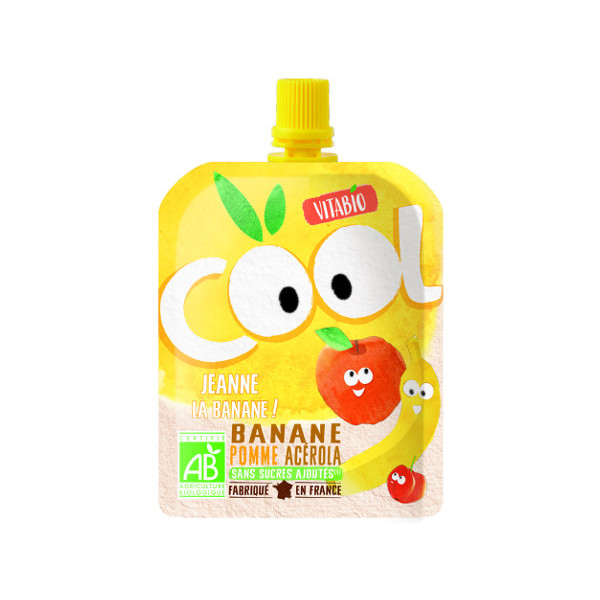 A smoothie-type thick drink that uses only organically grown fruit juice.An easy-to-drink smoothie made by adding acerola and lemon juice to organic apples and bananas.The gentle sweetness of bananas goes well with apples.
Contents amount: 90g
Price: 281 yen (tax included)
Ingredients: Organic bananas, organic apples, organic acerola, organic lemons
Energy: 66kcal (per 1g per piece)
▽ To Mitoku online shop
https://www.31095.jp/shopdetail/000000001027/
Vitabio
Vitabio is a French brand created for the healthy lives of adults and children.We value the connection with producers in France or neighboring Europe, and work with producers to create environmentally friendly products.Juice smoothies that use only carefully selected organic fruits have acquired the AB mark in addition to organic certification, and are evaluated for their deliciousness and high quality.
6 flavors to choose from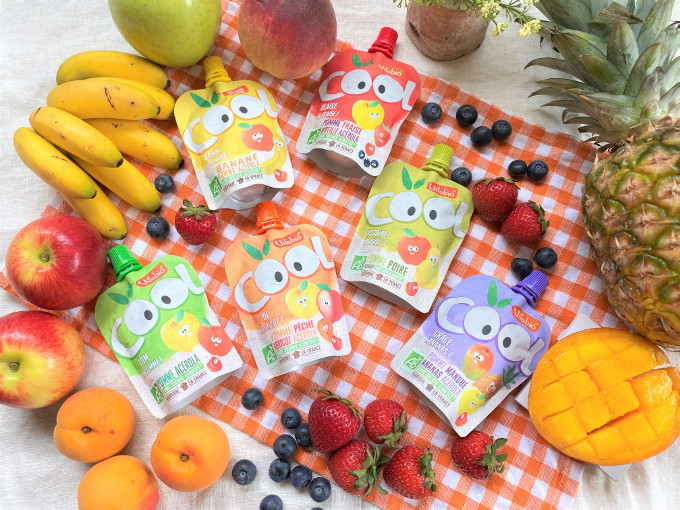 Apple / Apple Peach Apricot / Apple Strawberry Blueberry / Apple Mango Pineapple / Apple Pear / Apple Banana
At such a time!
◎ For breakfast and snacks
◎ For children
◎ To accompany lunch
◎ When you have no appetite
◎ For emergency food