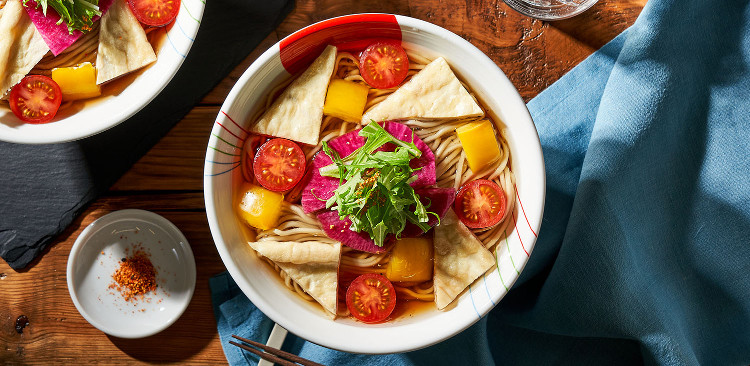 From the vegan meal kit brand "Purple Carrot", the vegan ramen meal kit "Soranoiro Shoyu Ramen" supervised by Michelin Bib Gourmand ramen shop "Soranoiro" Miyazaki Chihiro will be on sale on Thursday, April 2021, 4. !!
Meal kit to enjoy "national food" ramen in a healthy way
With ramen that can be said to be a "national dish," it is easy at home under the supervision of Mr. Chihiro Miyazaki, who has been working on vegan menu development ahead of other stores, hoping that it will be an opportunity to experience Purple Carrot's "sometimes vegan" more widely. We have developed a 100% vegan ramen meal kit that can be cooked in Miyazaki, and have sold "Soranoiro Shoyu Ramen" as the first in the series.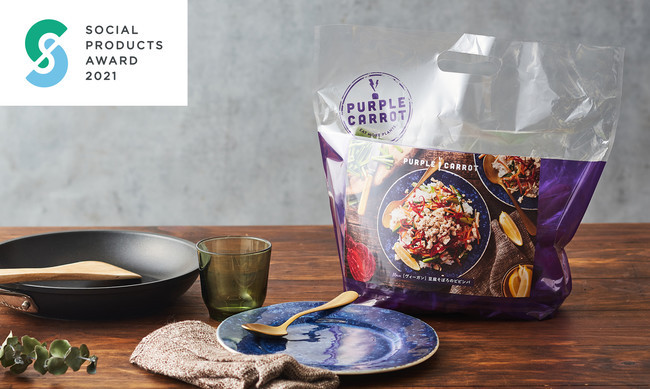 ■ Purple Carrot "Soranoiro Soy Sauce Ramen"
Sale period: April 2021, 4 (Thursday) 1:10 to April 00, 4 (Thursday) 8:9
Price: 2 yen (tax included) for 1,717 people * Oisix regular members only
https://www.oisix.com/sc/soranoiro
■ Trial set with "Soranoiro soy sauce ramen"
Price: 1,980 yen (tax included) * Limited to customers ordering with Oisix for the first time
Sale period: April 2021, 4 (Thursday) 1:10 to April 00, 4 (Thursday) 8:9
https://www.oisix.com/sc/otameshi_pc_soranoiro
Special Chinese noodles are used from Yumechi from Hokkaido!
The noodles are the same special noodles used in the shop.Chinese noodles with a smooth texture using Hokkaido wheat Yumechikara.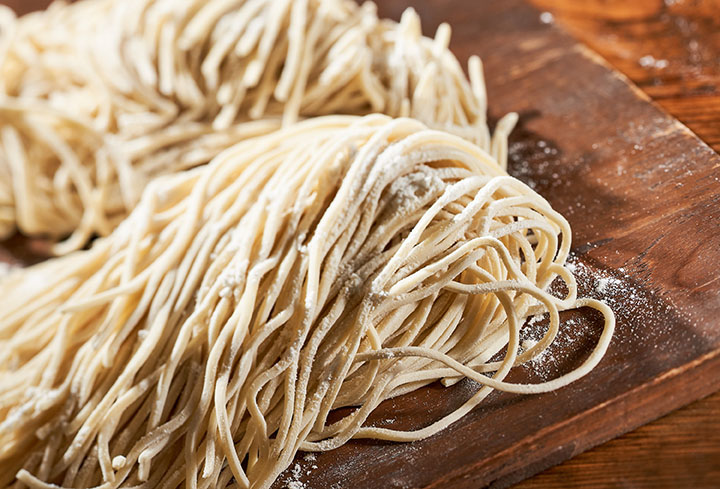 The soy sauce sauce and bouillon are also original.The soy sauce-based soup, flavor oil, and bouillon were originally developed by Solanoiro and Purple Carrot for this menu.By combining multiple vegetables to bring out the depth, you can bring out the richness and umami that you can not think of only vegetable materials, and you can drink up to the last drop without feeling guilty.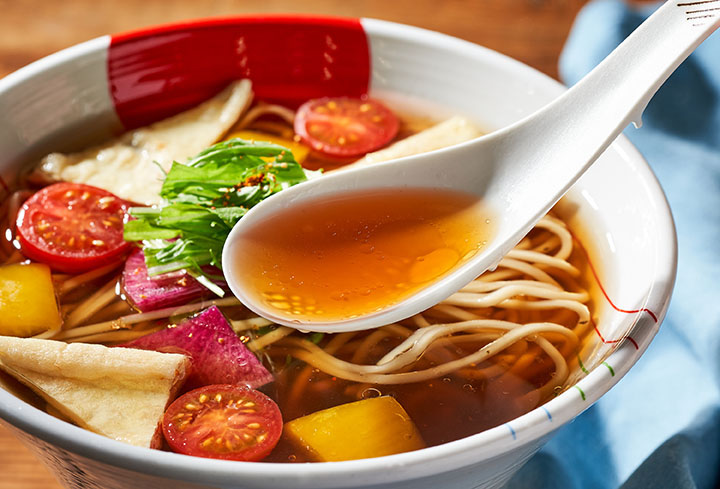 About Purple Carrot
Purple Carrot is a vegan meal kit brand that anyone can realize "sometimes vegan".If you continue to enjoy meat and fish, you can easily realize a vegan table at home in 20 minutes. All the ingredients and recipes will be delivered to you, so you don't need to have any difficult knowledge or time. From October 2019, we have developed more than 10 kinds of menus, and the number of vegan meals sold is more than 50 in total * 50 and the number of regular members is 1 * 1 to realize "healthy and plenty of vegetables" with a long-term nesting. Beyond that, we are expanding its support even further.
In February 2021, we received the "Social Products Award" for our proposal for a sustainable diet at the "Social Products Award 2".
* 1: Cumulative total from November 2019 to February 11, 2021 * 2: Number of course registrants starting in February 4