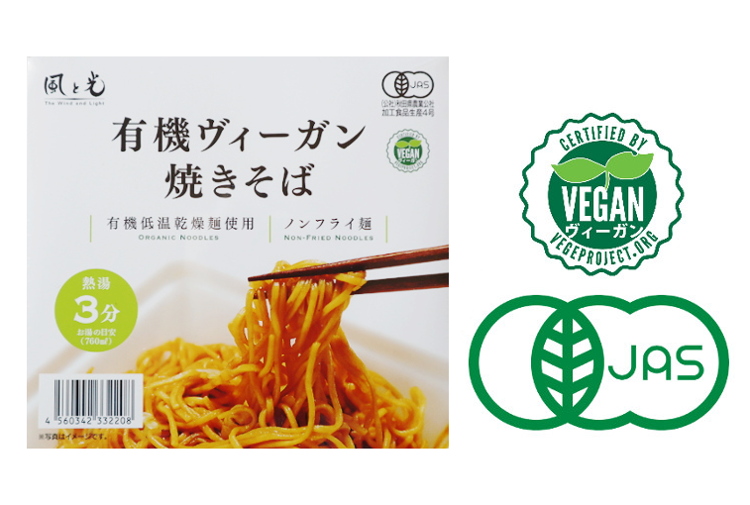 Japan's first organic JAS certified and vegan certified cup yakisoba "organic vegan yakisoba" is now on sale!Previously, it featured a seafood-based organic sauce using oyster and scallop extracts, but this time the sauce has also been renewed to vegan specifications.
Dried noodles have been commercialized by a craftsman who makes Inaniwa udon, a specialty of Akita prefecture, through research and efforts.You can enjoy the unique taste of non-fried noodles that have been dried at low temperature over time.The sauce uses kelp extract to bring out the richness and umami.Please enjoy the exquisite entanglement of noodles and sauce.
Organic vegan fried noodles that are easy to use and can be eaten anytime, anywhere.Pour hot water and drain after 3 minutes to complete!Open the lid and mix with the sauce.It has a low calorie of 307 kcal per serving, and the equivalent amount of salt is 2.9 g, which is 3% less than ordinary cup yakisoba.
It is a self-confident work that "it was made so delicious with organic raw materials".
Wind and light Organic vegan fried noodles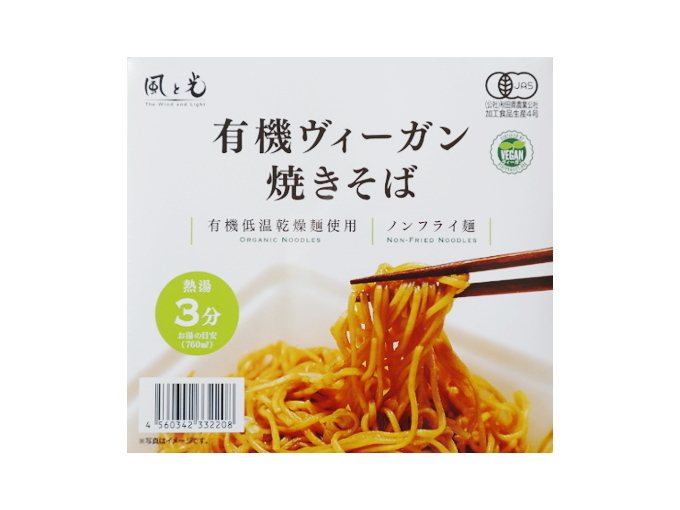 ■ Retail price: 500 yen (excluding tax)
■ Contents: 101g (70g noodles, 30g sauce, 1g hot)
■ Ingredient names: Organic noodles [organic wheat flour (domestic production), salt), organic seasonings [organic tomatoes, organic sugar, organic apples, organic soy sauce, organic brewed vinegar, salt, organic wheat starch, onions, kelp extract, yeast Extract, salt extract powder, spices, carrot], kayaku [dried cabbage] / kansui