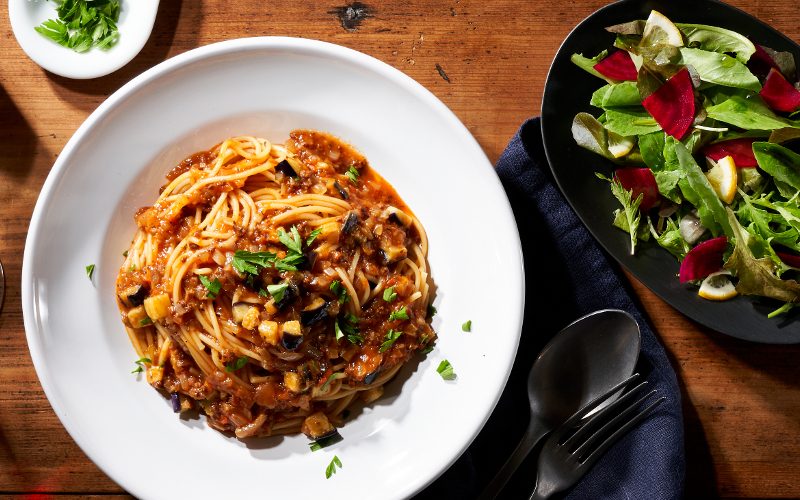 "Oisix" operated by Oisix Ra Daichi Co., Ltd. will use two new menu items supervised by Chef Fumio Yonezawa of the sustainable grill restaurant "The Burn" as a vegan meal kit of "Purple Carrot" on August 2, 2020. Started selling from (Thursday).In addition, a trial set containing "Yonezawa style veggie bolognese", which is limited to customers who order from Oisix for the first time, will be on sale for a limited time from 8:20 on August 2020, 8 (Thursday).
The number of vegan food users has increased 1.6 times due to the prolonged nesting.
Vegan meal kits are favored because they allow you to change your long-term diet at home as you go out more modestly and stay in the nest for longer periods of time.It is said that you can cook unexpected dishes using unexpected ingredients, add herbs and spices to plenty of vegetables, enjoy eating a colorful menu with a unique aroma and texture, and feel satisfied after eating even though it is healthy. The number of users who repeat the "new eating experience" has increased, increasing 1.6 times (compared to the previous quarter).
また、2019年10月31日より日本でのサービスを開始した、米国のヴィーガンミールキット「Purple Carrot (パープルキャロット)」は、40を超える国内オリジナルメニューを開発し、サービス開始から9ヶ月で販売数累計25万食以上※のヴィーガン食販売サイトに成長しました。(※2019年11月〜2020年8月15日までの累計)
Supervised by Chef Yonezawa, a meat cooking specialist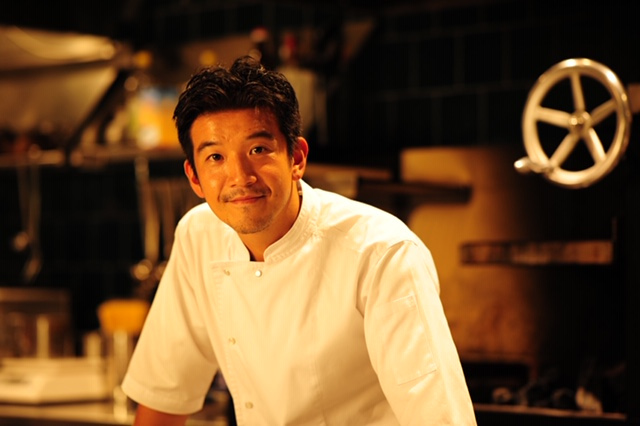 At The Burn, a sustainable grill restaurant in Aoyama, Tokyo, the signature menu is meat dishes grilled over charcoal, while at the same time offering a full-course meal of vegan food.Chef Fumio Yonezawa, the chef, said, "The meat that I ate in 3 weeks was changed to 2 in a week, and the other day Is a vegetable day. By enjoying vegan to a reasonable degree, you can continue to eat meat without feeling guilty. Because you like meat, I would like to make a proposal that will leave you with a future where you can enjoy its deliciousness. " Talking about it, the supervision of a meal kit that makes it easy to incorporate this "sometimes vegan" at home has been realized.
Through this collaboration, along with Chef Yonezawa, who said, "The technology of Japanese producers is world-class. I want to increase the chances of experiencing the taste of delicious vegetables in Japan." Will be boosted.
■ Profile of Chef Fumio Yonezawa
After graduating from high school, studied at an Ebisu Italian restaurant for 4 years. In 2002, he moved to New York alone and was selected as the first Japanese Sue chef at the main store of the three-star restaurant "Jean-George". In 2018, he became the chef of "The Burn". Published his first "Vegan Recipe" book in 2019.Participated in the "Smile Food Project", a project where top chefs deliver food for medical professionals who are fighting at the forefront of the corona crisis.
Umami and rich vegetable bolognese that do not seem to use meat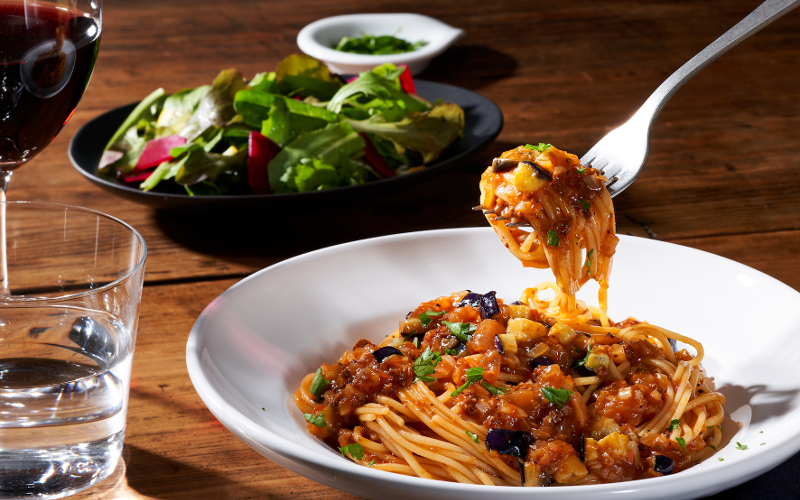 Chef Yonezawa's special Bolognese sauce, which is made by combining flavored vegetables such as mushrooms, celery, and carrots with tomato sauce and simmering for a long time, has a rich and rich taste that you can't imagine without using meat.Eggplant and onions, which go well with oil, are slowly fried in plenty of olive oil to give a smooth finish.When entwined with boiled fresh pasta, a bolognese that tastes like a shop is completed.
Enjoy the ingredients with a simple salad and enjoy with plenty of vegetables.
[Vegan] Yonezawa style veggie bolognese (for 2 people)
Price: 1590 yen (excluding tax)
Sale period: August 2020, 8 20:10 to August 00, 8:27
A special vegan deli plate that is healthy but promotes alcohol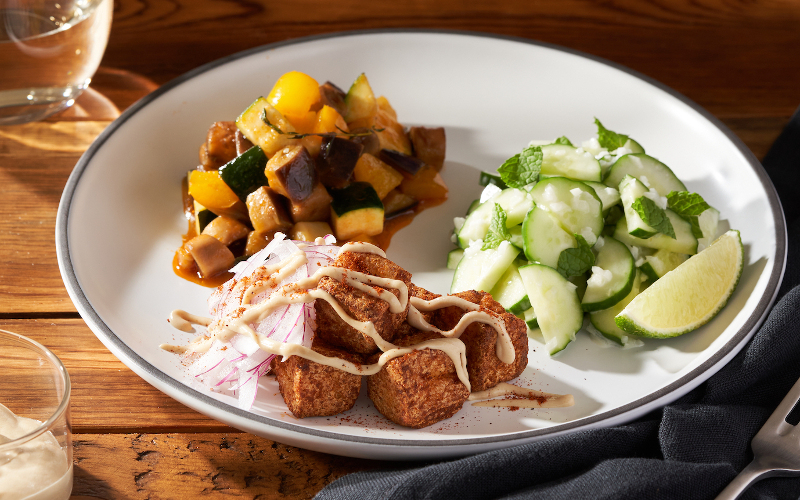 Deli plate of tofu spice frit style, ratatouille, cucumber and mint salad.You can enjoy the harmony of different tastes of the three parties.The ratatouille has a thyme flavor that enhances the umami of the vegetables, and the tofu frit has a spicy and appetizing taste.The cucumber salad is accented with a refreshing mint and a fresh lime scent.
You can eat it as it is, or put it on a tortilla, naan, or bucket and enjoy it.It's veggie and healthy, so you won't feel guilty when you accompany your drink late at night.
[Vegan] Mr. Yonezawa Vegetable Plate (for 2 people)
Price: 1590 yen (excluding tax)
Sale period: August 2020, 8 27:10 to August 00, 9:3
Vegan Meal Kit "Purple Carrot"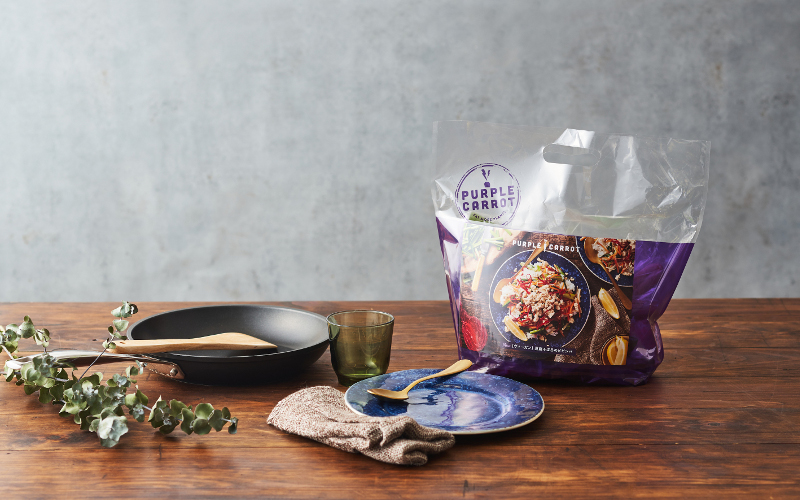 Purple Carrot is a vegan meal kit brand that can realize "sometimes vegan (part-time vegan)".If you continue to enjoy meat and fish, you can easily realize a vegan table at home in 20 minutes. All the ingredients and recipes will be delivered to you, so you don't need to have any difficult knowledge or time. It transforms the new choice of "only a few vegan meals a week" into a sustainable goal.
Purple Carrot, which delivers weekly vegan meal kits to 48 states in the continental United States, launched its service in 2014.We deliver vegan meal kits to provide our customers with a healthy diet.
Approximately 8% of customers using Purple Carrot's vegan meal kits in the United States enjoy the "sometimes vegan" diet (as of 2019).I ate too much meat yesterday, so today I have a vegan menu.It was Italian at noon, so I had a vegan menu at night.With the Purple Carrot meal kit, you can easily take in the new option of enjoying "sometimes vegan" in Japan.There is also the joy of being able to surround one dining table with various people who have restrictions on ingredients due to their constitution etc. *.
* It does not completely remove allergens.In addition, it is not used for the purpose of curing illness or physical condition.
Since the latter half of 2018, Oisix Ra Daichi Co., Ltd. has been discussing with Purple Carrot about initiatives aimed at expanding the business of both companies.The two companies have much in common with each other that they provide delicious and healthy dining tables to customers through food, which in itself leads to the sustainability of society, and the business models are very close, so synergies are likely to occur. In conclusion, we have acquired the shares of Purple Carrot and have been expanding the vegan food market in Japan since October 2019, 10, starting with sales on Oisix.
[About Oisix Ra Daichi Co., Ltd.]
Oisix La Daichi Co., Ltd. (Representative: Kohei Takashima) offers home delivery services for foods that are safe and secure, such as organic and specially cultivated vegetables and processed foods that do not use additives as much as possible. We are developing under three brands, "Ya" and "The Society for Protecting the Earth".Based on the philosophy of "Future dining table, future field", we are promoting a business that solves social issues related to food with business methods.