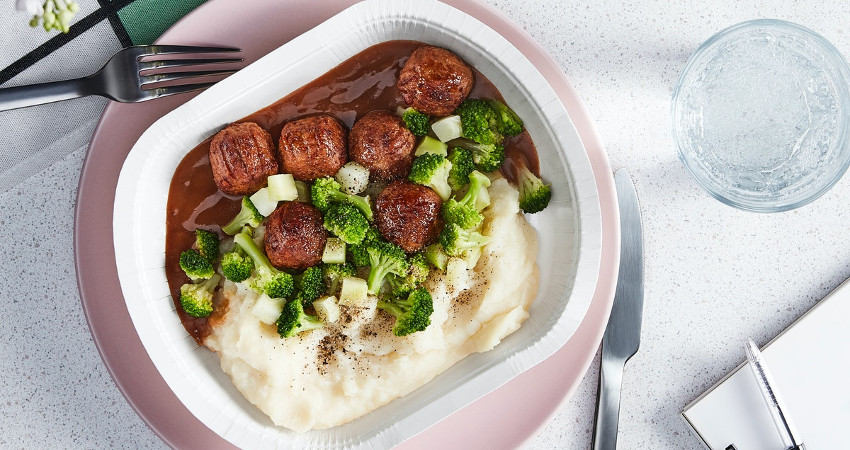 From IKEA Japan Co., Ltd., a Japanese subsidiary of IKEA, a home furnishing company originating in Sweden with the vision of "making everyday life more comfortable for more people," a new product using plant balls that are friendly to the earth and the body. One plate frozen food "LÄTTLAGAT" will be released at IKEA stores nationwide on December 2022, 12 (Thursday)!
LÄTTLAGAT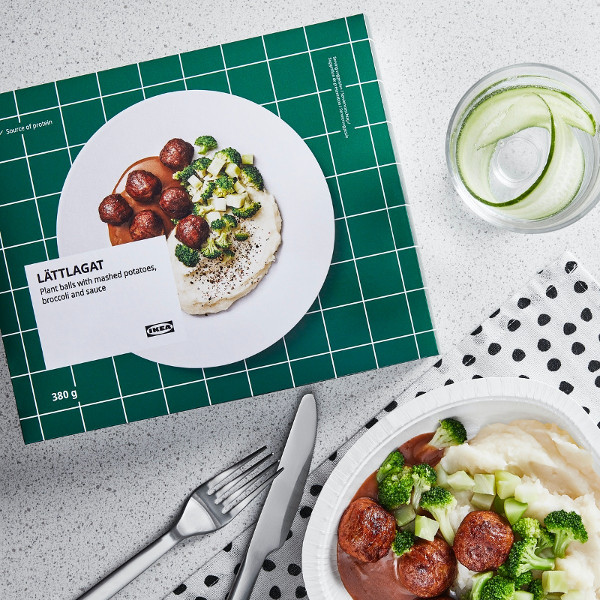 LÄTTLAGAT is a one-plate frozen food that contains mashed potatoes, cream sauce, and broccoli in plant balls that reproduce IKEA meatballs made from plant-derived ingredients. LÄTTLAGAT is a Swedish word meaning easy to make.Simply heat in the microwave or oven and enjoy.By eliminating the hassle of cooking, you can reduce the burden of household chores.
When you want to finish a meal easily, such as during the busy end of the year or when you are working from home, when you want to eat delicious meals without spending time cooking, when you want to be careful about nutritional balance, you can enjoy delicious meals without hassle. , you can enjoy a traditional Swedish meal in a healthy and sustainable way.
Product Summary
Plant balls use plant-derived ingredients instead of meat.Made with yellow pea protein, oats, potatoes, onions, and apples, it doesn't compromise on taste or texture, and it's a meat-lover's delight.Plantballs have a climate footprint of just 4% of IKEA's classic meatballs and contribute to a step towards becoming climate positive by 2030.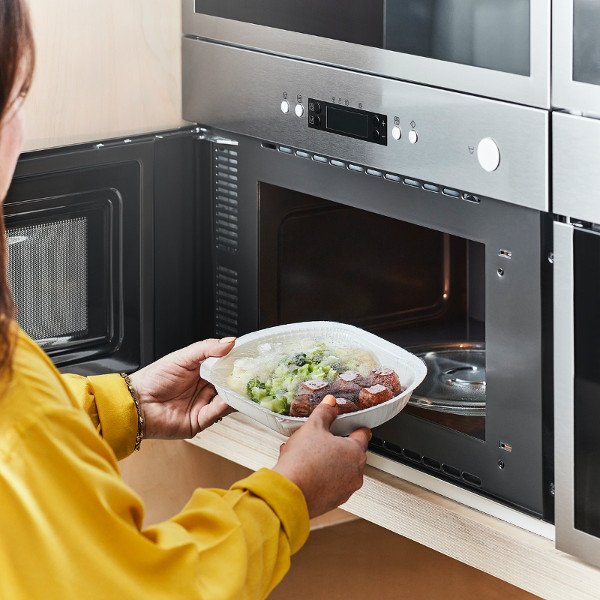 LÄTTLAGAT
*6 plant balls, mashed potatoes, cream sauce, broccoli
599 yen (tax included) / 380g
[Cooking method] Microwave (when using 750W)
1. Remove the tray from the package.
2. Make some holes in the plastic film and heat it for 6-7 minutes.
3. After letting it sit for a few minutes, remove the plastic film and enjoy.
IKEA initiatives
To create a sustainable future, IKEA has set a goal of making 80% of its retail retail products in the food business into plant-based foods by 2025.We have provided more sustainable choices through products such as plant cutlet curry, plant ramen, and plant balls.Eating plant-derived ingredients can also help reduce your climate footprint.The launch of plant-based minced meat will contribute to the steps to achieve climate positive by 2030.